Somebody Is Listening! Pho, Poutine And Turducken Added To The Dictionary.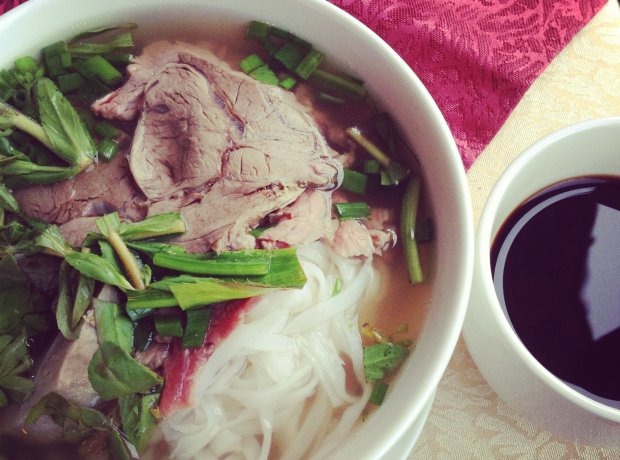 "Post that selfie you took with your bowl of pho later tonight. And don't forget to hashtag it." That sentence may — ashamedly — be relatively typical banter in today's world, but several of the words in it were not officially recognized...until yesterday. Merriam-Webster Collegiate Dictionary released its additions for 2014, and three culinary terms are among over 150 new words.
We love pho here at Food Republic. We've even written a guide on how to eat a bowl of the popular Vietnamese soup like a pro. We're now proud to say that it's an officially recognized word in the English language. So is poutine, the common Canadian dish that consists of French fries topped with gravy and cheese curds. Pass the turducken (deboned chicken stuffed into deboned duck, stuffed into deboned turkey) for Thanksgiving and there you have this year's trio of food-related additions.
We're pleased with the diversity of this year's selections (though admittedly a tad surprised there's a spot for a three-layered bird). Perhaps even more satisfying to us is the list of words that were omitted from inclusion. You won't find Cronut, Sriracha or ramen burger anywhere in your dictionary...just yet.
It's pho, poutine and Cronut madness on Food Republic: