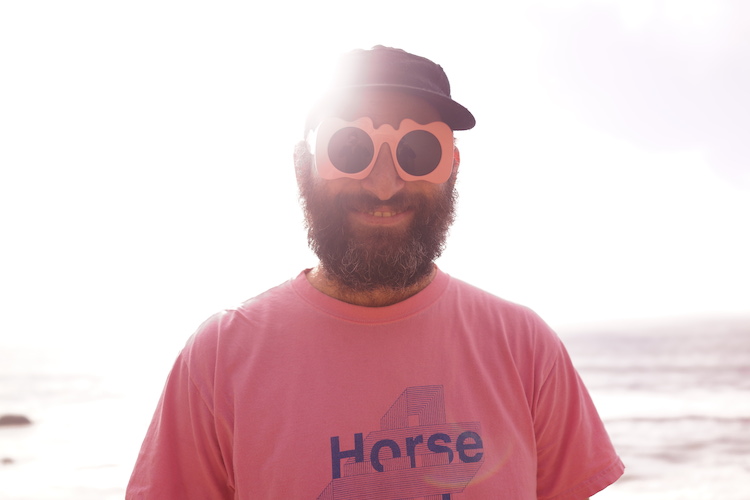 Over the next two months we'll be taking a, shall we say, laid-back look at the California lifestyle with the help of our sponsor Hangar 1 Vodka. This series, Grilling It Up, is a look at some classic Cali grillables (read: not your ordinary grill fare) along with fantastically paired Hangar 1 cocktails.
Leif Hedendal knows plants. When the San Francisco based independent chef and cultural producer isn't firing up his grill to make 400 cactus omelets on an open-air grill to feed hungry (and picky) writers and artists on a moving art instillation, you may find him foraging for edible plants in Marin County or guest lecturing at Harvard University.
As illustrated in the fresh recipes he created below, Hedendal takes the relationship between food and art seriously. He's put in his time at local food movement powerhouses Chez Panisse in Berkeley and Copenhagen's Noma. Today, he's moving much faster than the slow food movement he helped bring to the forefront in 2010, and we caught up with him in between teaching cooking classes and organizing underground restaurants to talk grilling, vodka, and knotweed.
How does living and working in California inspire you to create?
I suppose, like many California chefs, I'm inspired by access to such great and varied products. I love working closely year round with the many local, organic farms around the Bay Area. I'm also inspired by the urban agriculture experiments happening here and the wild foraging I sometimes do out in the countryside and by the sea, like in Laird's Landing in Marin County.
Any tips for grilling amateurs?
I would recommend using high quality charcoal and supplementing it with fresh branches or applewood chips to add flavor.
How about for grilling pros?
With the proper equipment, you can really grill just about anything. I look to the restaurant Asador Etxebarri in Spain for some great ideas. They are famous for their seasonal and daily menu cooked over firewood from different types of trees.
What's the strangest ingredient you've cooked with?
I've cooked with wild ingredients supplied by an East Coast forager named Evan Strusinski. I did a dinner for the Food Book Fair in Brooklyn in 2012 that included plants such as cattails, ground ivy, knotweed, tamarack, basswood, lily shoots, toothwort root, and sweetflag. 
Recipes
Apricots, Leaves, Flowers
(serves 4)
Ingredients:
1.5 pounds ripe fragrant apricots
2 oz crème fraîche 1 oz honey
*a sampling of small leaves of fresh garden herbs (such as lemon balm, lemon verbena tips, anise hyssop, bronze fennel, mint, lemon thyme, and dill)
*a small sampling of edible flowers (such as nasturtium, viola, borage, rose geranium petals, and chamomile)
Instructions:
Fire up your grill.
Wash, halve, and pit the apricots.
Whip crème fraîche with a whisk in a small, chilled metal bowl just until soft peaks form. Be careful not to over whip. Keep covered in the refrigerator until needed.
Grill the apricots on a hot grill. You can just grill them on one side or both sides, depending on how soft you want the fruit. It should take about 2 or 3 minutes per side. I would suggest using a fish spatula for flipping and removing them easily.
Mound the still warm apricots on four plates. Drizzle with honey and add a dollop of the cold, whipped crème fraîche.
With whimsy, dot the dish with bits of all your available herbs and flowers.
Serve immediately
Twilight Bloom
(serves 1)
Ingredients:
3 oz. Crisp Sparkling Rosé
1 Tablespoon RoseGeranium Syrup (recipe below)
Ice cubes made with borage and/or viola flowers floating in them
How to make rose geranium syrup: Add 1/2 cup sugar, 1/2 cup water, and a handful of rose geranium leaves to a small pot. Bring to a boil, then turn off heat. Let the liquid steep until cool. Remove leaves.
Instructions:
Stir together the vodka and geranium syrup, then pour over the flower ice cubes. Top off with the sparkling rosé