Obviously David Chang And Stephen Malkmus Are In The Same Fantasy Hoops League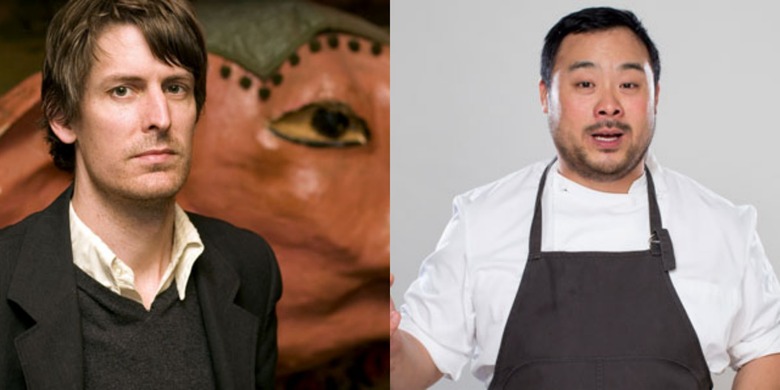 In the new Food Is The New Rock podcast, we learn a few things about Stephen Malkmus (of Pavement and an incredible 14+ year solo-ish career) including that he's not a big Chris Bosh fan (co-sign) and that it's "sad" what has happened to Greg Oden.
Basically, a podcast dedicated to the crossover of food and music went totally left field and covered all sorts of sports stuff. "I run these fantasy sports leagues and Mark [Ibold] was like Dave [Chang] would really like this. He needs this."
Indeed, Malkmus and Chang are in the same fantasy baseball and basketball leagues. We also find out that Chang wants to buy the Washington Redskins (for real) and that Malkmus is not a fan of fancy burgers (Shake Shack) or sandwiches (Bunk Sandwiches) at baseball games.
And at the end, we learn that NYC/Portland chef Andy Ricker once painted Malkmus' house in Portland. "He's an interesting fella," says the singer of the Thai chef. "He painted the outside of my house. He was probably making money for his next trip to Thailand."
You can download all 98 episodes of Food Is The New Rock on iTunes.