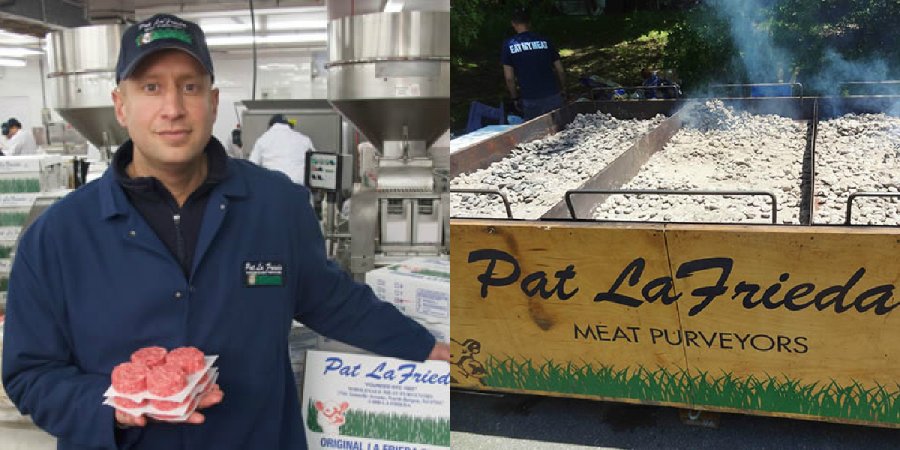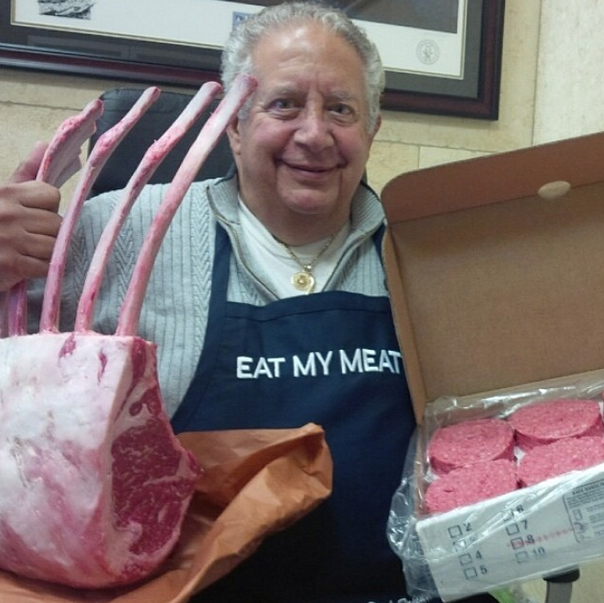 Giveaway: Pat LaFrieda Meat Basket
Value: $500
He's the man who supplies meat to many of the top restaurants in the country. He also just took over our Instagram feed. Always the Food Republic friend, meat maestro Pat LaFrieda is generously donating a signature meat basket, to be gifted to one of our lucky readers. We're talking a king-sized tomahawk rib roast, tons of burger patties and a special edition LaFrieda kitchen apron. The basket will be hand-delivered to you by Pat LaFrieda Sr. (if the winner chosen is in NYC only). Pretty good deal, right?
While you're in a meaty mood, check out our 10 burger recipes for grilling inspiration.
This Meat Basket includes:
1 prime, dry-aged 5-bone tomahawk rib roast
5 lbs of 6 oz LaFrieda Brisket Blend hamburger patties
1 'Eat My Meat' LaFrieda apron
If you're in NYC, this will all be hand-delivered by Pat LaFrieda Sr. Otherwise, it will be shipped.
Enter to win by signing up for our freshly designed weekly email newsletter in the form below:
Craving more meat? Check out our video of comedian Michael Che visiting Franklin Barbecue in Austin, Texas:
Food Republic Original Video: On Line At Franklin Barbecue With Michael Che from Food Republic on Vimeo.