American Amaro: How An Old European Liqueur Became The Biggest Thing In Bartending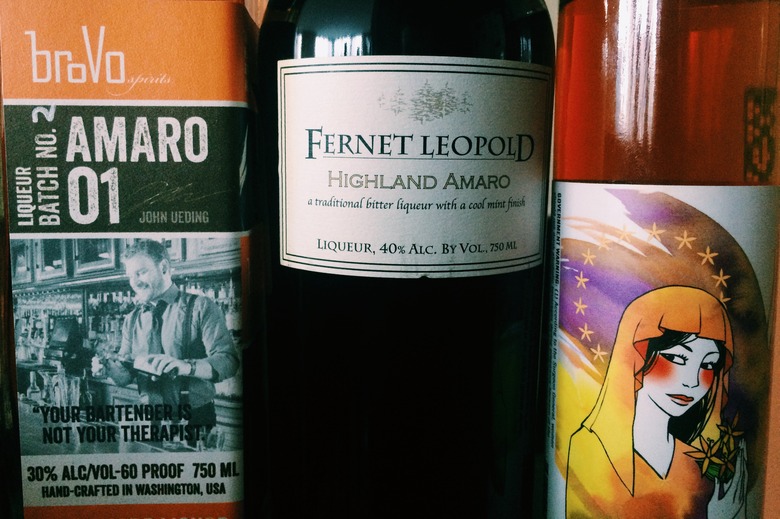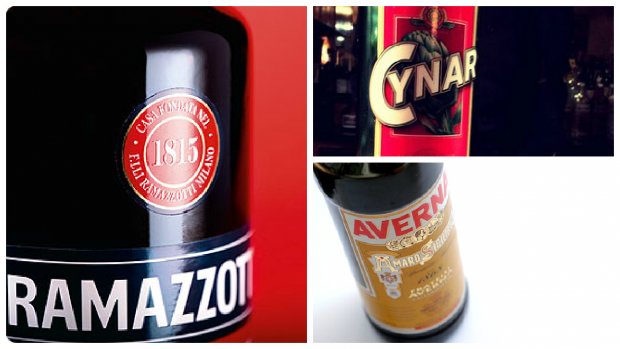 Bitter liqueurs, or "amaros", are big in Europe. American distillers have been quick to take note.[/caption]
If imitation is the highest form of flattery, American distillers' admiration for foreign booze knows no bounds.
Take for example, the case of European bitter liqueurs. Originally developed in the 16th century as medicinal tonics to aid the sick, bitters are liquor steeped with an assortment of herbs and spices — and later tempered with a sweetener. As the name implies, they are at times frighteningly bittersweet, rich and complex, and have been used before, or after, a meal to aid in digestion as part of European aperitif culture for centuries. 
Only a decade ago, finding a bottle of Fernet Branca or Amaro Nonino in an American bar felt like looking for a needle in a haystack. Today, much to the pleasure of bitter-centric bartenders and consumers alike, spirits like Averna, Cynar, Braulino and others from France, Italy and beyond are seeing resurgence.
Riding on the coattails of this burgeoning curiosity are a handful of American distillers devising bitter elixirs of their own — taking notes from European formulas and bringing their idiosyncratic interpretations to the recipes. American bitters are now being produced in Colorado, Illinois, Pennsylvania, Washington and beyond.
Bitter liqueurs were not something BroVo Sprits owner Mhairi Voelsgen had intended to create when she first purchased $25,000 worth of rhubarb. But when the results of her liqueur experiment didn't meet expectations, she did what any 21st century entrepreneur would do and took to Google to figure out what to do with the liquid. She quickly discovered that several European Amari (plural for Amaro, the Italian word for bitter) use rhubarb as a base flavor.
Armed with a new plan, but lacking in bitters knowledge, Voelsgen next turned to the experts —seven experienced bartenders — to develop formulas. Together, they created what is now known as the Amaro Project: a series of 17 distinct liqueurs developed by bartenders in Seattle, San Francisco and Chicago. Each bottling contains a labyrinth of herbs, roots and spices like classic European style-bitters, but are lighter in body and hone in on a unique American sensibility, thanks to each bartender's unique ingredient choices.
While most European bitters are sipped neat, bartenders in America have found great success introducing them to the public through the lens of the craft cocktail. Like BroVo, one of the driving forces behind New Orleans-based Bittermens' liqueurs is mixability; they aim to make a product that will stand great on its own, but that bartenders will also be able to use to pleasing effects behind the bar.
Owner Janet Glasser explains. "While developing a cocktail bar program in New York, we realized that there were certain things that we couldn't get in the U.S.A. because it wasn't being imported or had been reformulated so many times by the producers that the product we could get was a shadow of its former self. We started off making tinctures which then became the base of the liqueurs."
Riffing on the traditional (but near impossible to find) Amer Picon and the more common Suze — a gentian-based liqueur — Bittermens' Amère Nouvelle and Amère Sauvage both have roots in their European counterparts, but feature more bold, pronounced bitter flavors. "We take classic flavors and rebuild them from the ground up to make them work better as a cocktail ingredient first."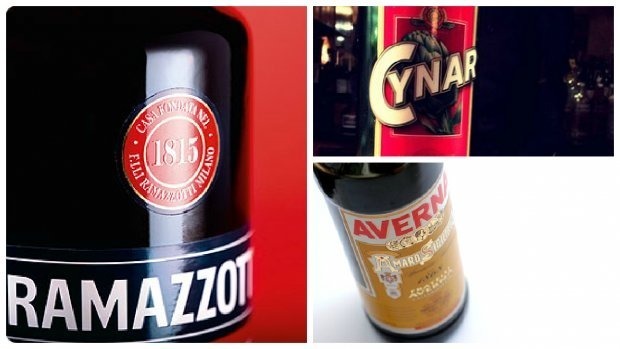 For other distillers, cocktail functionality isn't necessarily the end game. Creating a true American flavor profile was one of the most important aspects of production Todd Leopold of Colorado's Leopold Brothers pursued when developing their Highland Fernet. Leopold says Italy's Fernet Branca always fascinated him, but when it came to making his own product, he didn't want to be restrained by an old recipe. He let creativity take the reins, resulting in a fun interpretation that appeals to the American palate.
"I asked myself, 'what do Americans like for after dinner?'" he says. "There's cocoa nibs, spearmint — which is very American — and black strap molasses. From there, the aromatic components come into play. Roses, lavender, elderflower." In comparison to Fernet Branca, Leopold's Fernet is more decadent, with warm chocolate and soft mint notes leading the flavor charge.
Another American Fernet, from Chicago's Letherbee Distillers, is also less astringent than the Branca version, making the soon-to-be-released liqueur a great introduction to the category for a stateside demographic. Owner Brent Engel said he wanted to make something that would be "new but not necessarily radical," working within the traditional framework of Fernet so that the product would still identify as a classic. Letherbee's Fernet features an even more subdued mint profile with saffron and myrrh as complementary flavors.
Breckenridge Distilling in Colorado didn't follow the Fernet trend, but rather set out to put their spin on the concept of a European alpine liqueur, a set of spirits flavored with aromatic plants in the Artemisia genus grown in the Alps. Master Distiller Jordan Via said Breckenridge Bitters have a "more balanced, bittersweet profile," than European expressions, thanks to an amalgamation of local ingredients (many of which were only available above 8500' elevation, playing into the alpine theme). Gentian root and orange peel help integrate herbal elements like white sage and genepi, which would "otherwise be muted under the more aggressive botanicals."  
Aggressive is a key word in explaining many of European bitter liqueurs to those who aren't familiar with the category. Since the American palate isn't quite dialed in to enjoying bitter flavors as centuries of Europeans have, it could take some time for widespread acceptance of the category outside of bars and industry experts.
Yet since no American distiller is setting out to directly replicate a European product, but rather express his or her own interpretation on the category, the potential for success with drinkers is high. "With the growing cocktail culture and the creative energy of bartenders in the finer bars and lounges of America, I believe the demand will generate a surge in new and innovative bitter based spirits," Breckenridge's Via says. "Hopefully we don't get lost in the crowd someday."
From one bitter lover to the next, here's to hoping she's right.
Read about Fernet on Food Republic: