Uh-Oh...Coors Admits They Are Losing Sales To Craft Beer Drinkers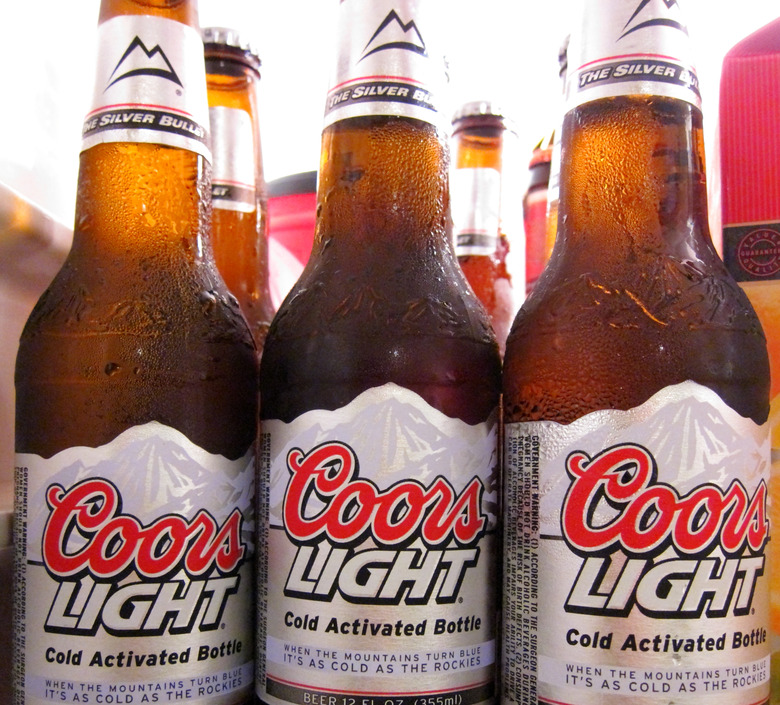 A recent interview in the Denver Post with Pete Coors, chairman of Molson Coors and MillerCoors, got our attention. Strikingly, Coors admits the company is losing sales to craft beer drinkers — with domestic sales both to retailers and wholesalers down about 2%. For a little perspective, Coors Light still sells roughly six times the annual production of Sam Adams (the largest craft beer brewer in the country).
Competition from the craft world is certainly increasing and led to the founding of a "crafty" division of Coors in 2011 called Tenth and Blake. They house some names that might surprise you: Blue Moon, Leinenkugel's, Peroni and Pilsner Urquell as well as Crispin hard cider. Coors also owns a 25% stake in Atlanta-based Terrapin Brewing Company.
One point Pete Coors makes is that Blue Moon is the top craft beer in the country. This isn't true under the Brewers Association guidelines that set regulations on ownership and production of the "craft" label, nor is it first time Coors has used the word "craft" to describe some of the labels they own. A situation close to home featured a few of them as the center of controversy when a Yankee Stadium stand called "Craft Beer Destination" quickly changed to "Beer Mixology Destination" after public outcry. That's right, today's baseball fans know the difference between craft and not-craft, and don't fancy a bait-and-switch.
Related: This Beer Could Be Your Life — Steve Hindy On Craft Brewers Vs. The Big Guys
Coors is also worried about the growing trend of craft beer bars replacing "light" beer options with heavier ones, sometimes carrying only bottled Coors Light. Perhaps most off-putting is Coors citing a marketing study indicating that people stay at bars with premium light beer on draft for longer. The study doesn't state which beers those people were drinking, just that they lingered and there also happened to be a light lager on tap – now that's a "crafty" trick.
We do give credit to Coors for an important industry observation: "[Breweries] are getting fairly large and they are getting into each other's space. They are having a hard time defining themselves as craft brewers because of their size." It's true that not all craft breweries are small, and in today's competitive market, some of the big craft players do use sly business tactics to push their brand in front of others. However, even the smallest breweries have found ways to grow their fanbases regardless of size and market saturation. As the head of one of the most successful global beer companies in history, it's interesting (and for craft lovers, reassuring) that when Coors puts his ear to the ground, the little herd of craft beer makes a big noise.
More beer on Food Republic: