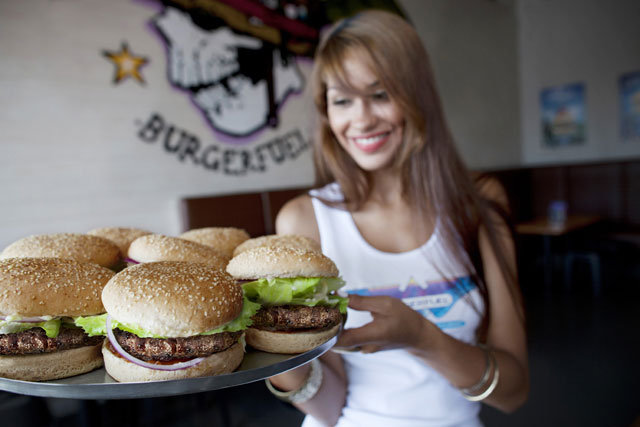 It's certainly a non-traditional partnership. The world's largest fast-food chain, by number of stores, is joining forces with a hamburger chain that ranks 11th in market share in its tiny home country. Industry giant Subway is most definitely taking a leap of faith by joining forces with New Zealand's BurgerFuel, according to The New York Times.
Known for using high-quality ingredients while keeping the health-conscious in mind, BurgerFuel places an emphasis on cars and combustion while marketing their products. The company owns a fleet of muscle cars painted with its logo and color scheme, and the names of menu items reflect these images. Priced at between $5.20 and $11.25, the burgers won't exactly carry a price tag normally associated with drive-thrus (the restaurant pledges to use grass-fed beef, free-range chicken and fresh vegetables in all its New Zealand branches). BurgerFuel is currently taking registrations from Subway franchise owners and hopes to open its first U.S. store in the next six to 12 months.
The U.S. fast food market is not short on competition. With hundreds of billions of dollars in sales and established brands such as Five Guys, Umami Burger, Shake Shack and In-N-Out Burger having developed cult-like followings, BurgerFuel will have to differentiate itself early on in the game. The chain has already achieved some success in the Middle East with multiple stores in the region, but conquering the United States is a whole other ballgame. BurgerFuel must hope that its eventual heavy presence, paired with a desire for the high quality and slightly novel, will be enough to make it the next big thing in American fast food.
Read more about fast food on Food Republic: