Whisks, Funnels, Pasta Cutters: 3D Printing Enters The Kitchen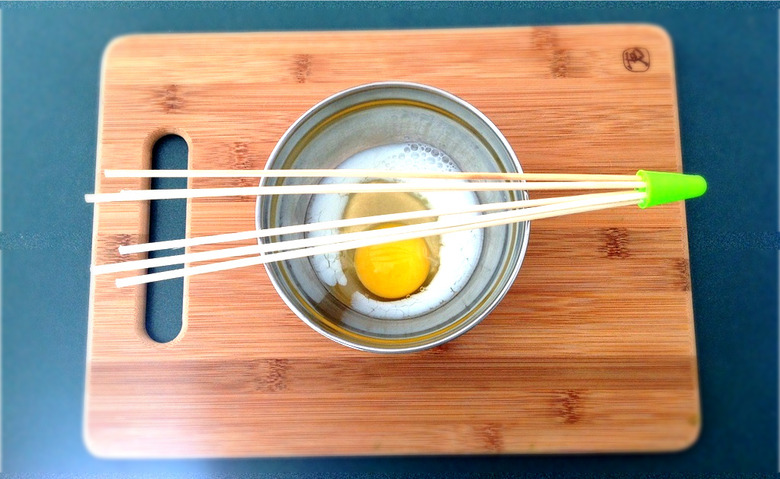 There's been a lot of hoopla surrounding the rise of 3D printing technology, and just what it all means for our future as consumers, as makers...as a human civilization on the whole. While we're not really buying into the whole idea of 3D-printed meals replacing the need to cook or enjoy a "man-made" dish at your favorite restaurant, there is one way that this seemingly inescapable innovation could make our culinary pursuits a little easier: by allowing us to produce (and even customize) our own cooking tools and utensils. Instantly. Without even having to leave the house.
Your whisk broke mid-recipe? Can't find that biscuit cutter? Head to a website like MakerBot's Thingiverse, an online community where designers and 3D wizards upload blueprints for others to download and 3D-print their own versions at home — everything from wearable designs to household products. Just browsing around the trove of printable home tools, we found citrus juicers, funnels, spoon rests, pasta and cookie cutters, all extremely useful basic items to stock or replenish your kitchen with. For newbies, the whisk shown here features a plastic 3D-printed nub that sticks onto bamboo skewers for an instant manual egg-whipper, ease-you-into-it design that places low-tech resourcefulness alongside this fast evolving modern-day technology.
It's too bad more can't be done to fix the common problem of when you start cooking, only to realize you're missing a key ingredient...
More design finds on Food Republic: