New Recipes This Week: Pork T-Bones, Lamb Chops, Fava Bean Salad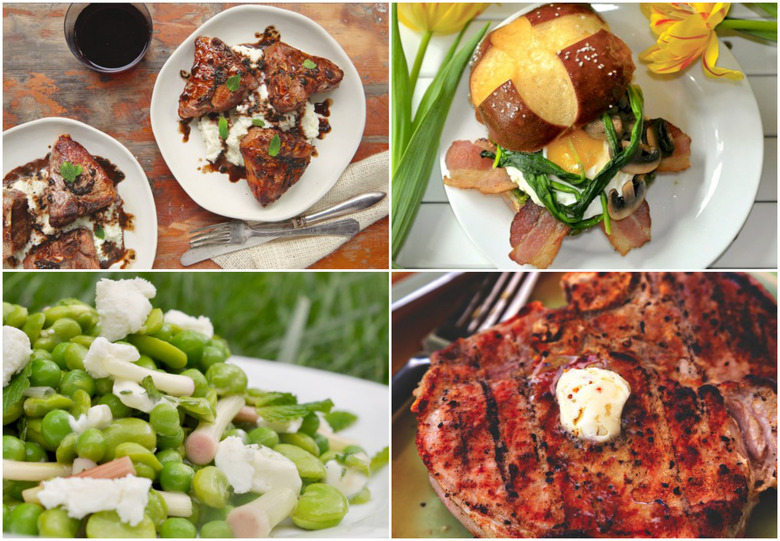 So, people are looking for ramp recipes, eh? Boom, world's greatest breakfast sandwich. Now that we've won brunch, let's move on to the rest of the season's bounty, including the second easiest and most delicious way to eat a radish (it's pretty close to #1, which is raw with a little butter and crunchy sea salt).
Lamb chops, chicken livers, trout cakes and salads are all on the menu, as per spring...but let's cut to the chase. Grilling Month started yesterday, and boy are our arms tired. From flipping whole racks of ribs. And carrying heavy sacks of wood and coal. Kick it off with your new favorite T-bone and fire-kissed, spicy lamb kebabs and prepare for a week of recipes that are heavy on meat (to say the least).