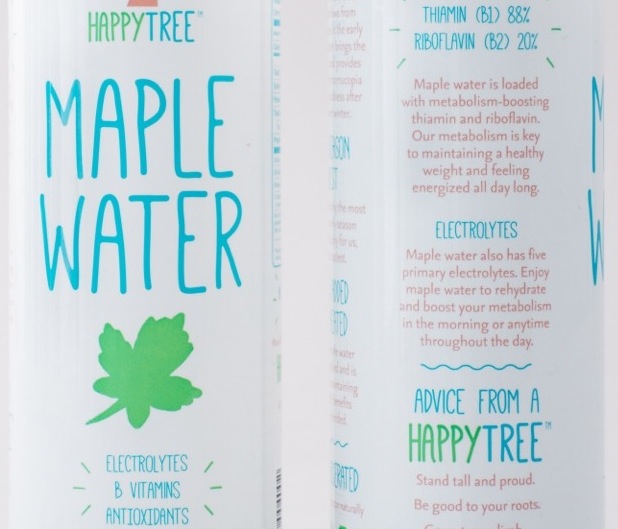 For better or for worse, coconut water has established itself as an "in" beverage, with suppliers praising its hydration properties and purported nutritional benefits. Head to your nearest grocery store, deli or pharmacy and chances are that you will be greeted with an entire shelf of brands and flavors. Coconut water enthusiasts are quick to declare an allegiance with a single brand and comment on the different tasting notes of others: Zico is too concentrated. Vita Coco is too sweet. Harmless Harvest? Easily worth the extra couple of bucks. You could say that a small portion of our society has become somewhat obsessed. But might a brand-new drink soon capture our fickle hearts and palates?
Bottled maple water has started to make its way into U.S. stores, and along with it, claims of energy boosts and anti-inflammation properties. So, what is it exactly? Maple water is the liquid that flows from sugar maple trees in the early spring. Harvested by tapping with drills (which, apparently, does not harm the trees), the maple sap has the same consistency as water. Its bottlers advertise it as light and refreshing, and highlight a bevy of natural B vitamins, electrolytes, minerals and antioxidants. They also – predictably – point out that the 100% pure, organic product contains about half of the calories of coconut water.
But, how does maple water taste? Food Republic sampled a few bottles of Happy Tree's concoction, currently available at Whole Foods. It's pleasantly refreshing, best described as "slightly sugary water." There's a hint of sweetness that hits on the first sip and immediately fades upon swallowing – there's no long aftertaste. There is a subtler flavor than coconut water, which is not surprising considering the mere 35 calories and eight grams of sugar in each 10-ounce bottle. One FR staffer remarked that it had "all the natural sweetness of New York City tap water…plus just a little extra." Will that be enough for the elixir to win over the masses? And perhaps – gasp – nudge coconut water out of the picture? Only time will tell.
Read more Beverage Banter on Food Republic: