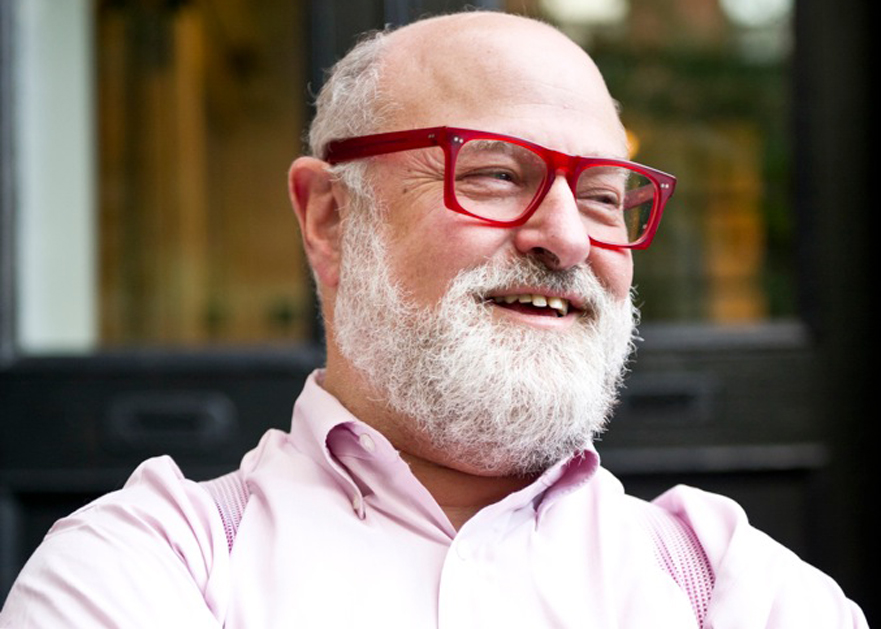 Some of the world's best Asian chefs are gathering in New York City this Friday, May 2, to showcase cooking from Hong Kong to Hanoi. Celebrating its fifth anniversary, the Lucky Rice New York Festival will combine the most popular concepts from past events – originally spread out over several events and days – and feature them during a single evening of revelry. The New York-based festival series shines a spotlight on Asian culinary culture and has already expanded to host additional annual events in Las Vegas, Los Angeles, San Francisco and Miami.
This year's New York festival is taking place in the magnificent 36th floor ballroom at the Mandarin Oriental, which offers scenic views of Central Park. Chefs from 23 of the city's favorite Asian restaurants – a mix of hotspots like Pig & Khao and RedFarm and mainstays like Asiate and Spice Market – will be on hand offering tastes of some of their latest menu items. All food and drink – which includes cocktails, beer and wine from top NYC establishments and spirits companies – is inclusive of the ticket price.
General admission tickets are on sale for $150, while VIP tickets offering early entry are priced at $250. Take a look at the event's full menu below.
Lucky Rice New York: Friday, May 2
Mandarin Oriental
80 Columbus Circle
7 p.m. – 10 p.m. (VIP)
8 p.m. – 10 p.m. (GA)
Menu
Asiate
Uni Panna Cotta, Yuzu, Trout Roe, Nori Seaweed
BesFren

Creme Chaps: Soft Rice Cake with Housemade Ice Cream Filling
Chaps Truffle: Silky Rich Dark Chocolate Ganache with Soft Rice Cake Center
Chaps Pie: Oven Baked Gluten Rree Rice Cake
Red Ginseng Latte: Caffeine-free Latte with 6-year old Korean Red Ginseng
Chef Todd English of Todd English Enterprises

Fun Fortune Cookies
Clement

Heirloom Carrots with Avocado Mousse and Gojuchang
Coppelia

Torrejas de Oliva: Olive Oil Bread Pudding, Fresh Whipped Cream, Berries
Delicatessen

Skuna Bay Salmon Tataki, Fennel Pollen, Pomelo Ponzu, Avocado
Le Colonial

Ca Bam: Spicy Wok-seared Monkfish, Peanuts, Basil, Sesame Seed Chips
Macao Trading Co. for Feedie

Pickled Shrimp Ceviche
Maharlika
Kinilaw Na Isda with Taro Chips
Mehtaphor
Tamarind Bacon Raisin Glazed Chicken Satays
miss KOREA 'SUN'

Imperial Modeum Jeon: Three Traditional Korean Pancakes
Morimoto
Diver Scallop Tataki, Truffle Dashi Soy, Smoked Brown Butter, Crispy White Kombu
Perry St

Peekytoe Crab Fritters, Sugar Snap Peas, Sweet Chili Sambal
Pig & Khao
Burmese Papaya and Noodle Salad
PUBLIC
Uni Chawanmushi with Lobster, Lime, and Caviar
Qi

Kra Dook Mooh O-One-Tin: Ovaltine Pork Ribs with Ovaltine Barbeque Glaze and Five Spices Marinade
Rasa

Roti Canai: Indian Fluffy Bread with Curry Potato Sauce or Kaya (Coconut Jam)
RedFarm
Kowloon Filet Mignon Tart
Rhong Tiam

Kao Soi Noodle with Braised Berkshire Pork
SakaMai

Scallop Ceviche: Candied Lemon Zest, Coriander Seed, Almond, Mango Chutney, Farro, Fennel, Red Onion, Shichimi
Savoury

Hara Bara Kebab (Mixed Vegetables)
Chicken Seekh Kebab (Minced Chicken with Indian Spices)
Spice Market

Yellowfin Tuna with Tempura Pearls and Lemon Szechuan Mayonnaise
Yunnan Kitchen

Yunnan Spiced Lamb Meatball with Mint Salad
Check out coverage of past LuckyRice festivals on Food Republic: