Deliciously Hostile Takeover: Barefoot Contessa Makes Play To Buy Contessa Foods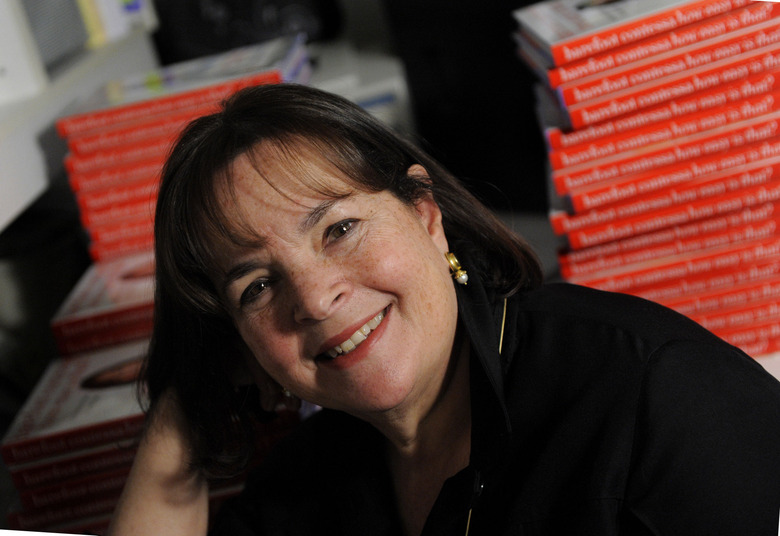 It was a match made in litigation heaven. When Barefoot Contessa (the nom de plum sauce of TV chef Ina Garten) started to become famous — also making money — on the back of the Contessa name, American frozen foods company Contessa Premium Foods took notice and attempted to lawyer their way to a piece of the celeb chef's white pizza pie. The company's former CEO and founder John Blazevich had taken exception to the name, initially filing a lawsuit to block Garten from profiting on the name. A quick Internet search reveals that contessa means "countess" in Italian.
Regardless, when the company changed leadership — Blazevich was replaced by Don Binotto on the tails of a bankruptcy filing — the lawsuit was swapped with a partnership. "Ina called personally about a litigation between her and my predecessor and I said, 'I'm not a litigious person, let's have lunch and sort this out'," Blazevich told Undercurrent News, a seafood trade publication. The lunch eventually led to a line of Barefoot Contessa branded products that were rolled out to grocery stores in February 2013. Branded the Barefoot Contessa Sauté Dinners for Two, the meals feature Garten-approved meals like five-cheese penne, sesame chicken, and noodles and tequila lime chicken.
Now after a year on the market, the naming drama takes a sudden turn. As reported in today's New York Times, Garten is aggressively pursuing an acquisition of the entire Contessa Premium brand. The paper reports that Garten is putting together an investor group and plans to release a new line of products.
"One of the reasons I got involved with Contessa Products was because the ingredients were all coming from the United States, which meant I didn't have to worry about them, and because it has one of the most green plants in the country," she is quoted as saying in the article.
The move is a big one for a TV food personality, who in the late '70s pivoted from a life in Washington D.C. government to open a fine foods shop on Long Island, which later led to her expanded media profile. She also holds an MBA and once worked on Wall Street, so this is one celebrity chef who knows a bit of bean counting, as well as braising, too.
Chef Seeks to Buy Contessa Food Business [The New York Times]