Today In Austin: The Food Republic Interview Lounge 2014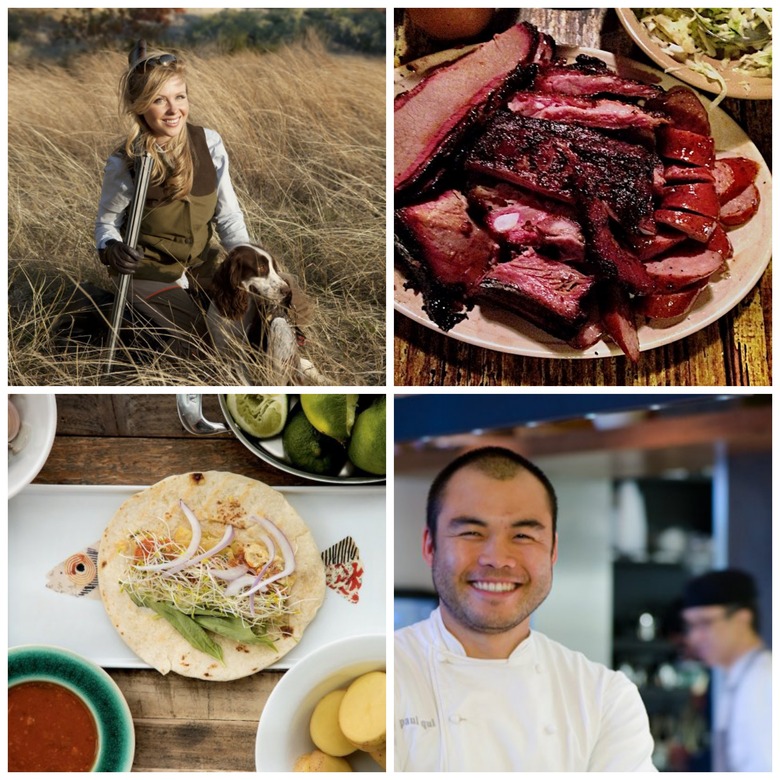 The Austin Food & Wine Festival returns this weekend with a full schedule of chef tastings, classes (think Tim Love + 100 smoking grills) and an event called Rock Your Taco .
And for the third year running, Team Food Republic is heading to Austin to interview chefs and food personalities at the W Austin all day today, Friday, April 25th. We'll also feature comedians in town to perform at the Moontower Comedy Festival (Lounge guests featured below are Joe Mande and Andy Kindler, and, just added: Dan Soder!). And we'll be partying with the W Austin Saturday night, April 26, starting at 9:30pm, for Cirque Du Trace, a late-night evening of "upscale circus bites under the big top," from Trace chef Lawrence Kocurek. Tickets are $40.
Follow the #FRAustin hashtag on Twitter and Instagram for live updates all day from the Interview Lounge and maybe some Texas brisket porn. 
Here is our complete schedule for the Food Republic Interview Lounge, which is subject to change. And if you're in Austin, you're invited to be part of the intimate audience, to witness these star chefs and comedians talking about food, drink and more with FR editor Richard Martin. It's not only free, but the team from Trace will offer up tasty snacks and beverages throughout the day. Come check it out!
11:00 a.m.-11:25 a.m.
Lawrence Kocurek
11:30 a.m.-11:55 a.m.
Georgie Pellegrini
12:00 p.m. – 12:25 p.m.
Joe Mande
12:30 p.m.-12:55 p.m.
Wayne Mueller
1:00 p.m.-1:25 p.m.
John Currence
1:30 p.m-1:55 p.m.
Chris Shepherd
2:00 p.m. – 2:25 p.m.
Andy Kindler
2:30 p.m. – 2:55 p.m.
Paul Qui
3:00 p.m. -3:20 p.m
Dan Soder
3:20 p.m. – 3:35 p.m.
Justin Yu
3:35 p.m. – 3:55 p.m.
Matt McCallister
4:00 p.m.-4:25 p.m.
Jessica Sanders
---
Presented by our friends at the W Hotel Austin.