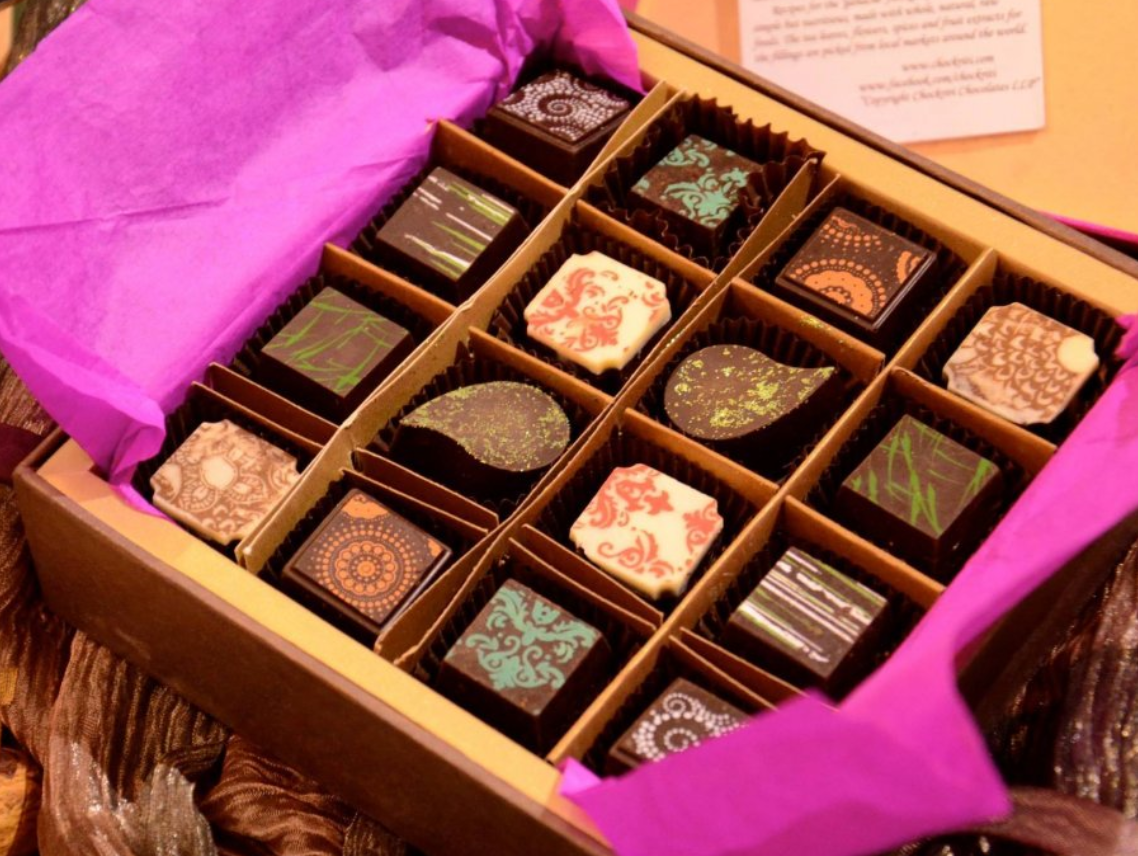 "I explored the world of chocolate," says New Delhi-based entrepreneur Pragati Sawhney, "and realized that there were commonalities with dentistry and chocolate that you would never think of, like tempering and using impression trays to mould chocolate or create custom dental moulds!" Sawhney founded Chockriti after taking a chocolate-making class in 2011…after completing a Bachelor's degree in Dentistry and a Master's in Public Health from Columbia University. She also did a semester at Columbia Business School. After finishing her studies, Sawhney realized that her passion for chocolate was greater than the desire to become a dentist.  
Sawhney explained that chocolate-making is rising in popularity in India, but many chocolatiers are using low-quality compound chocolate, corn syrup and artificia ingredients. Sawhney sources all the ingredients for Chockriti from carefully selected local markets, in addition to importing a few ingredients that are not available in India. "Our rich contemporary fusion truffles are made with cacao liquor pistols [from France] of over 55 percent cacao married with world flavors which offer a unique gastronomical experience. Recipes for the truffle fillings are made with whole, natural, raw foods."
Sawhney works on creating rich, deep chocolate blends with fresh brews of organic tea leaves, flowers and fruit extracts to create unique Indian-inspired flavors like kaffir lime, masala chai, mango chaat, cashew halwa and laddoo. She makes a paan truffle based on the traditional Indian semi-narcotic dessert and digestive and also produces vegan chocolate for those with dietary restrictions. Chockriti ships worldwide and has had supplied treats to Bollywood stars, tech companies and Michelin-starred Indian chefs like NYC's own Vikas Khanna.  
For the future, Sawhney hopes to "be able to hire more Indian women, and give them the opportunity to learn how to run a business."
More Chocolate Coverage on Food Republic: