Geek Out: Introducing The First Smart Phone-Enabled Sous-Vide Machine For Home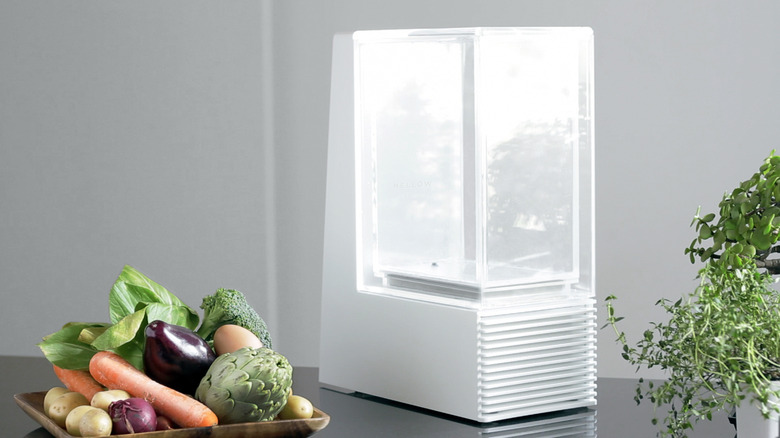 It's easy enough to cook sous-vide at home, although the equipment — either your own jury-rigged setup or an expensive and clunky store-bought immersion circulator — has left much to be desired. With its designers touting it as the "world's first smart sous-vide machine," Mellow offers a very modern-day solution in the form of a sleek countertop device that you operate and adjust from your smart phone.
"I believe [sous-vide] has a huge amount of untapped potential in the domestic kitchen," says Jose Pinto Ferreira of FNV Labs, who spent over two years developing Mellow with his partner. Similar to a slow-cooker or crock-pot, just fill Mellow with your ingredients, add water, and choose your recipe using an app on your iPhone or Android (there aren't any buttons or dials on the actual machine, so your phone acts as a remote control), along with the degree of temperature and completion time. Mellow, which features a refrigeration system, will keep your food fresh until it begins cooking. Through its Wifi-enabled communication with the app, you can monitor cooking progress, change the temperature, or speed up or delay cooking time to have a sublimely superb meal waiting for you upon arrival.
As more sous-vide machines for home use appear on the market, Mellow stands out for its brilliant incorporation into our busy lifestyles through smart phones—for most of us, they're never out of reach. What's more, whereas many immersion circulators tend to resemble something borrowed from the science lab, the sleek, dare we say sexy, design is something you'd actually want to keep out on your countertop. Yes, we dropped a sexy and immersion circulator in the same breath. Try that at home.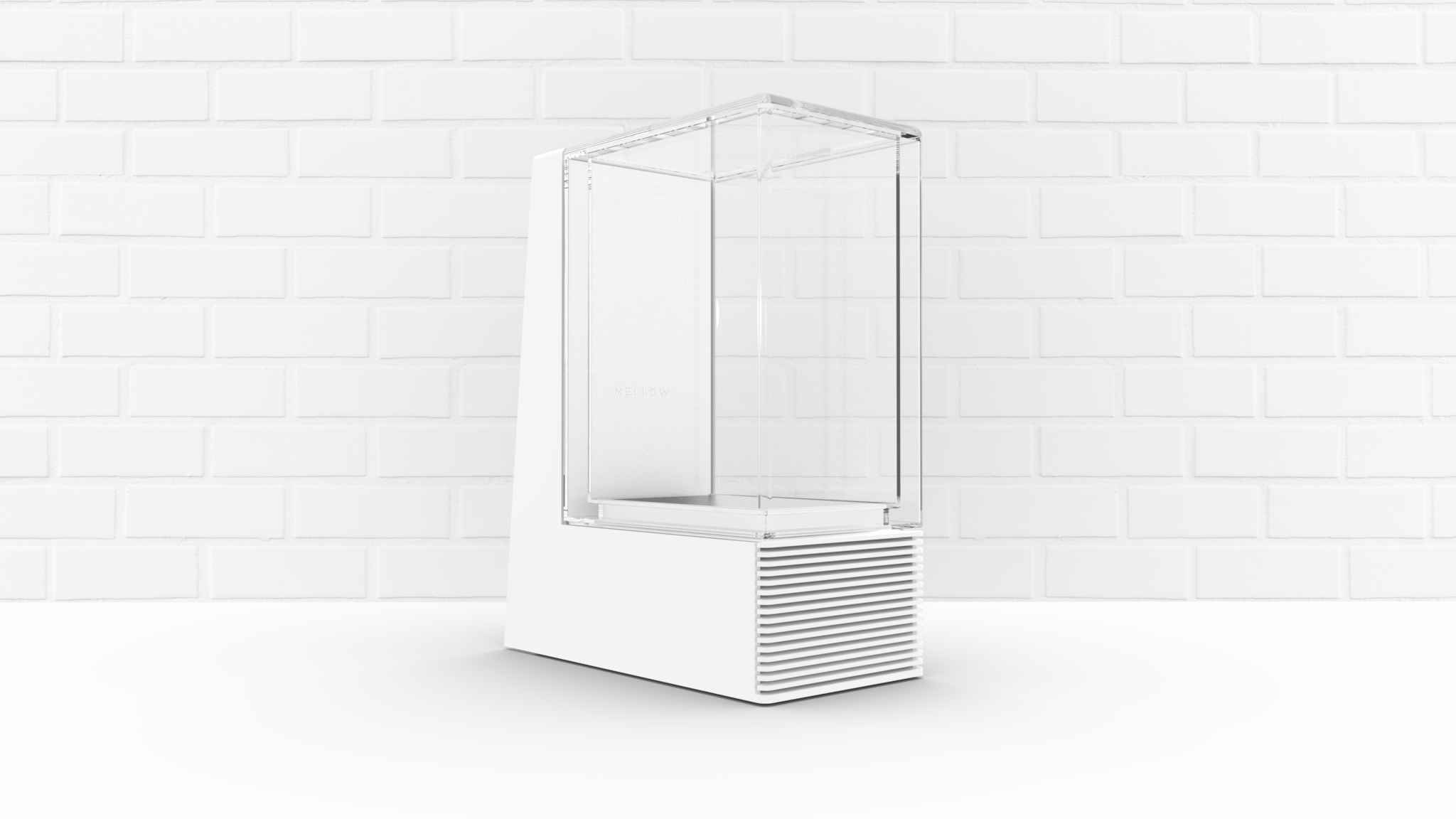 Time to shelve the crockpot: Mellow's compact design and sleek looks deserve a permanent place on your countertop.[/caption]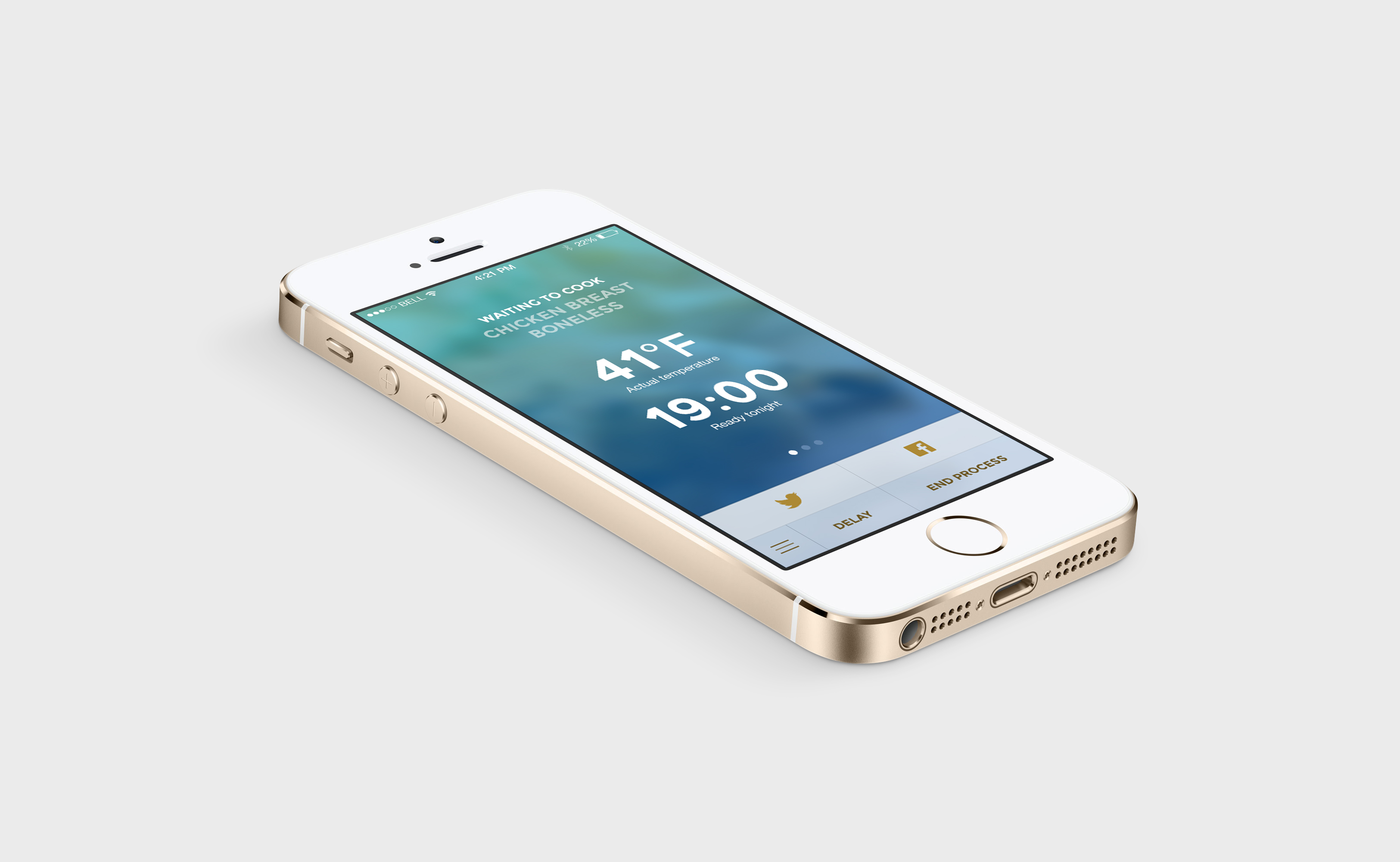 Currently, Mellow is designed to work with iPhone and Android-model phones.[/caption]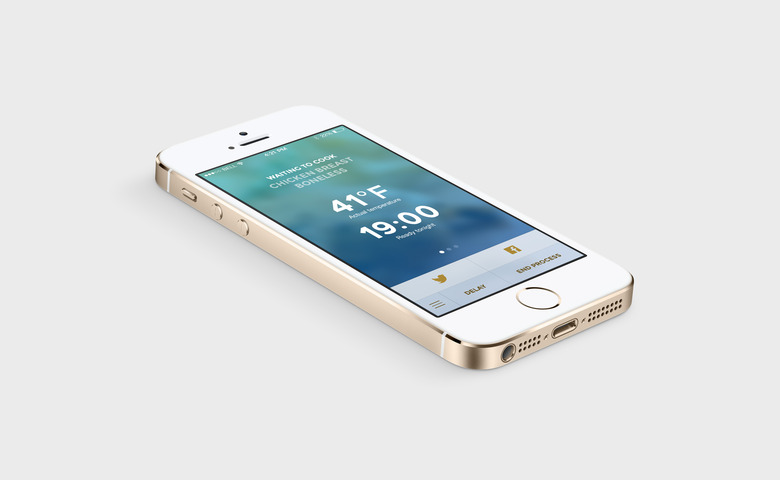 Some example screens from Mellow's smart-phone app, taking you through your recipe's cooking setting options, as well as cooking status.[/caption]
Mellow is currently available for pre-order online, with units expected to ship in February 2015.