This Is The Ultimate Pot-Themed 4/20 Brownie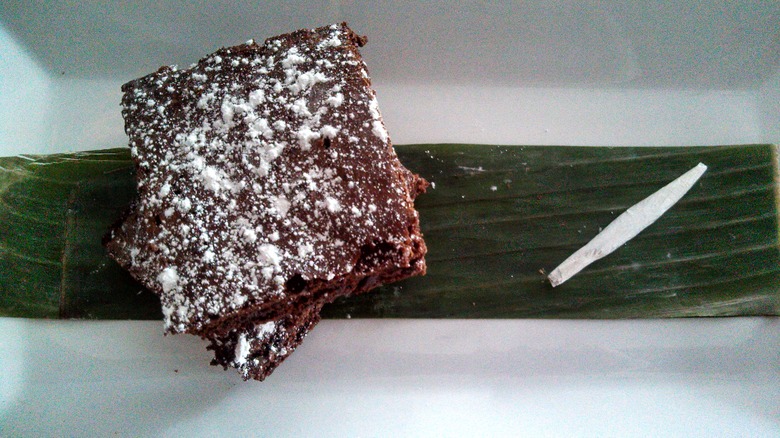 Chef Ed Hardy occasionally checks in with contributions from the field, foraging for ramps or tailgating outside the horse races. But this time he's outdone himself. Here's what he has to say about his inventive ode to 4/20.
The brownie is Double Fudge Valrhona chocolate, with rosemary, sage and sel gris. With the brownie is "bong water," a straight-up, chilled cocktail of sage spirits, Antica Carpano vermouth and Orgeat. Applewood smoke is piped in at the last minute before it is sealed and presented with an old-fashioned glass with shaved ice to pour over. The "Applewood Joint" is made of shredded and compressed applewood and sage and traditional rolling papers. Do as Bill Clinton does, and don't inhale, but blow through as much as you want, it will add a little mysterious smoke to the end of your meal.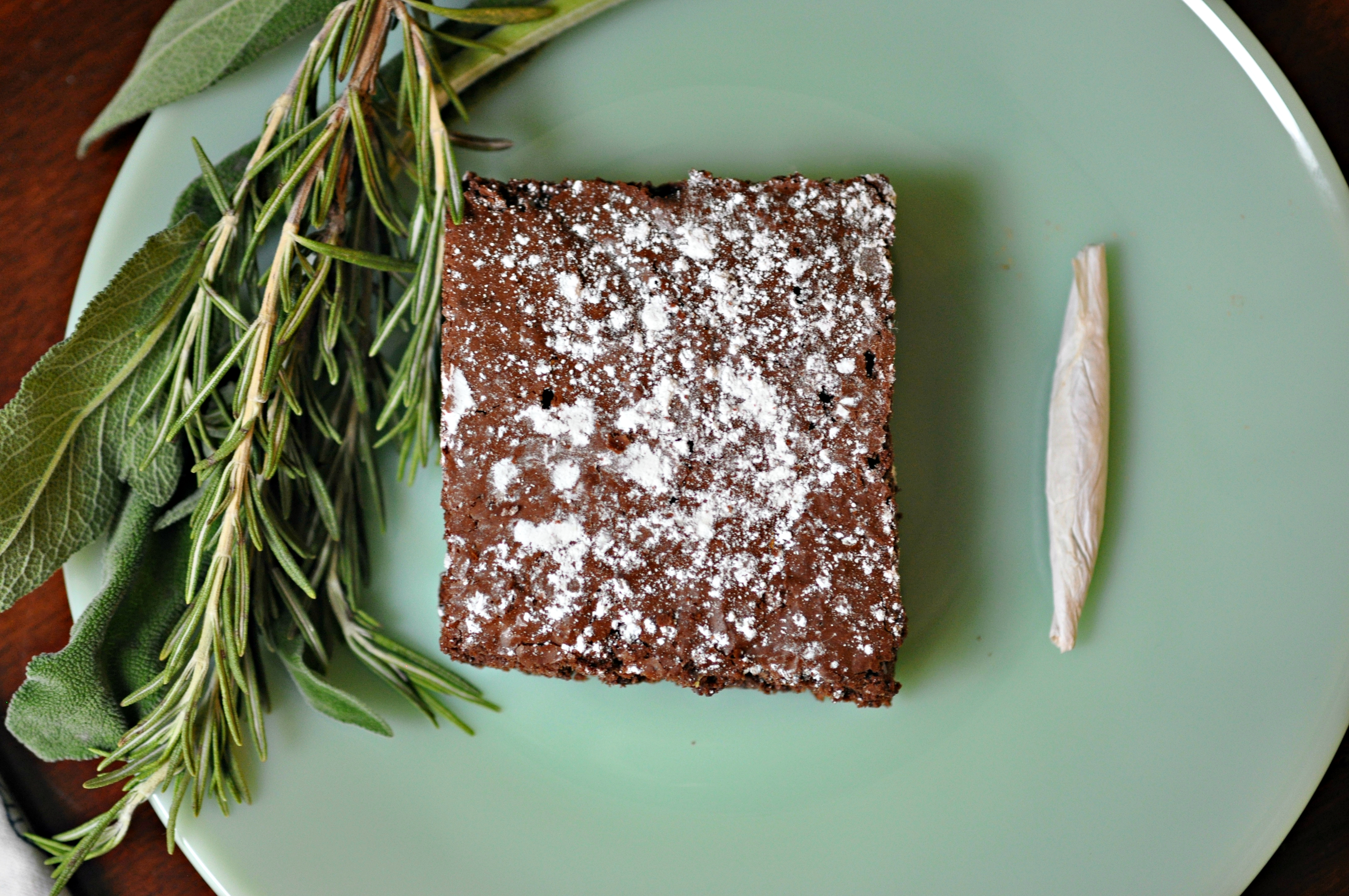 A Valrhona chocolate brownie with special accoutrements.[/caption]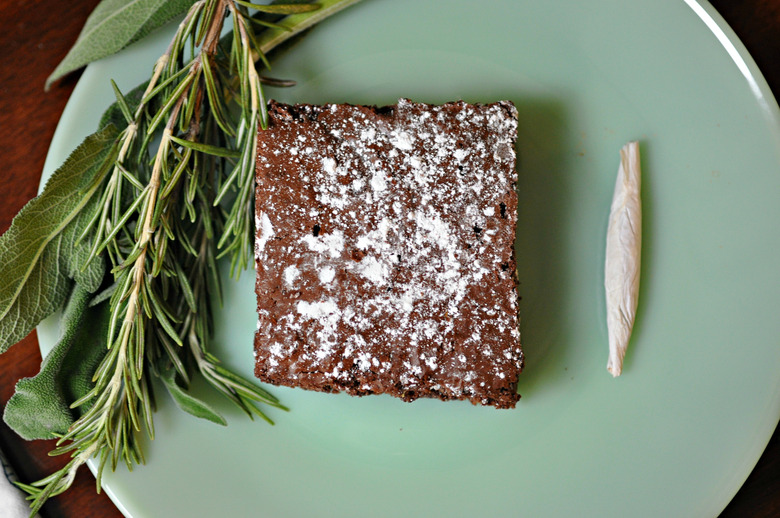 The "bong water" is a smoked cocktail, if you were wondering where the buzz came in.[/caption]
More "specialty baking" on Food Republic: