New Recipes This Week: Japanese Eggplant Dog, Famous Fried Chicken, Lentil Hummus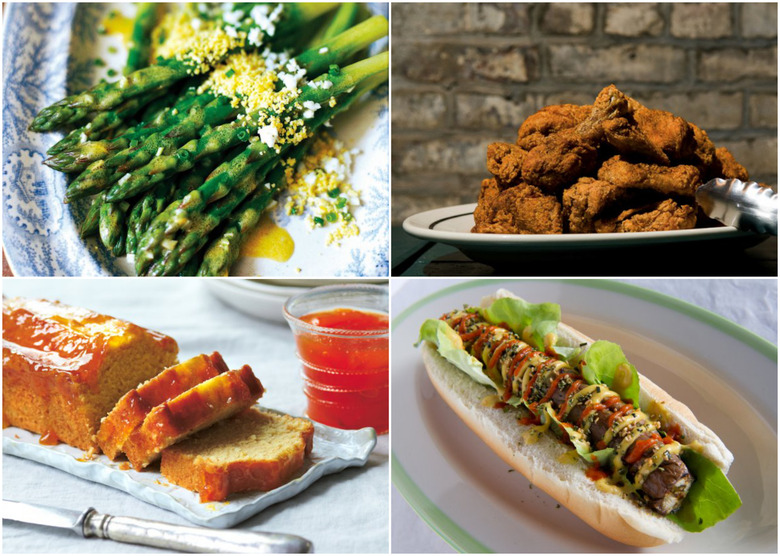 No way around it, friends. Picnic season is here, so we're equipping your proverbial basket (it's okay if it's actually a backpack) with a larder of seasonal goodies. Cold fried chicken is a picnic staple, if you didn't get the memo from 1950-whatever.
Lemon is a big, fresh, bright seasoning in spring cuisine, too so we've tossed some of that good tart citrus in there as well.
We've also got hummus beyond the chickpea, vegan sandwiches (and not-vegan-at-all sandwiches), skewers, juice for your thermos and the only cake you'll ever need for al fresco dining. Enjoy this week's new recipes!