Events This Week: Microbrew & Music, KTown Night Market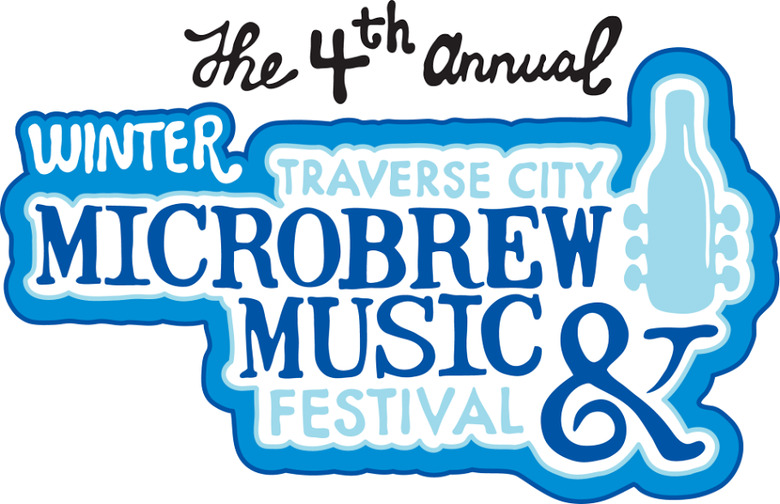 If you've been craving a gourmet grilled cheese loaded with smoked gouda and caramelized onions or an unagi-stuffed "sushi burrito," this is your week. Lansing's Microbrew & Music Festival serves delicious local grub to pair with over 200 craft brews, and L.A's KTown Night Market is the place to go for fusion cuisine fresh from the food truck. If you're looking for good wine, be sure to check out Saratoga Springs' Taste of Upstate. Or Houston's Sugar Land Wine & Food Affair. Or the Beaufort Wine & Food Weekend in North Carolina, for that matter. We've got the best of them right here.
Lansing, MI
April 18-19
The 11th annual Microbrew & Music Festival comes to Lansing with more than 200 local and imported craft beers, meads and wines in tow. Don't miss the rare beer and sour beer tours through the festival grounds, with stops for freshly tapped special varieties at brewery tents. Lest you drink on an empty stomach, grab a gourmet grilled cheese from Ann Arbor's Cheese Dream or ribs from D + C's BBQ. You may not be able to catch all 15 musical acts, but rock/reggae/hip-hop band Dirty Heads and the ever-popular O.A.R. are must-sees.
Los Angeles, CA
April 18-19
L.A.'s vibrant Koreatown neighborhood transforms into a night market with more than 100 food booths serving up the city's best multi-ethnic street cuisine. The market's Food Truck Alley, curated by Seoul Sausage Company, will feature award-winning food trucks including East LA Tacos, The Lime Truck and Jogasaki Sushi Burrito (where you can get your spicy salmon roll supersized!) In between samples, be sure to check out performances from local dance crews, and jam out to sets from live bands and DJs.
Saratoga Springs, NY
April 18-19
The Taste of Upstate, hosted by the Upper Hudson Valley Wine Trail, celebrates the bounty of food, drink and music upstate New York has to offer. Jam out to Americana bands Floodwood, The Mallett Brother and The North & South Dakota's at Friday's concert in the historic Canfield Casino. Saturday, stock your pantry and decorate your home with goods from the Grand Tasting, which features more than 20 wineries, breweries and distilleries, and food and art vendors like Adirondack Cheese Co. and Castle Green Art Glass Studio.
Beaufort, NC
April 23-27
The 10th annual Beaufort Wine and Food Weekend pairs the best wines from around the world with dishes prepared by local, regional and visiting chefs. At "Pints & Pairings" enjoy a 4-course lunch paired with craft beers from Colorado's famed Oskar Blues Brewery, sip expertly crafted Moscow Mules at the "In Good Spirits," bar event and wander around Vin de Mer Epicurean Village, where you can sample from a selection of more than 300 wines.
Houston, TX
April 23-27
The Sugar Land Wine & Food Affair attracts more than 7,500 food-lovers each year with its jam-packed schedule of tastings, cooking demos, dinners and seminars featuring world-renowned chefs and sommeliers. This year, the festival's Judgment of Paris Kick-Off Dinner will recreate a famous tasting in 1976 in which Parisians were served California wines. At the end of this five-course meal, paired with both old and new-world wines, guests can judge which variety wins out. Also not to miss: a Herradura Tequila seminar, a bistro brunch with live Latin music, and of course the Grand Tasting.
Upcoming:
Charleston, SC
April 24-26
The Brooklyn-born Food Film Festival screens mouthwatering films starring food, then satisfies your cravings by providing some seriously delicious snacks. This weekend, the festival is headed south to celebrate its second year in Charleston. Kick off with a screening of The Kings of BBQ Kuwait, which chronicles the story of world champion pit masters cooking a feast for 5,000 troops in Kuwait, followed by an all-you-can-eat smoked brisket and chicken dinner. And for the 10th installment of the Festival's Edible Adventure series, Ramen Burger creator Keizo Shimamoto will serve his signature dish after the premier of Director Mike Fox's Biting into the Ramen Burger.
Austin, TX
April 25-27
Food & Wine Magazine's Austin Food & Wine Festival is out to prove, once again, that everything's bigger in Texas. This year's festival will feature over 50 chefs, plus celebrity favorites Andrew Zimmern, Richard Blais and Rick Bayless. The festival kicks off with The Taste of Texas, which serves up dishes from a lineup of 20 chefs. At the festival's Rock Your Taco, 14 chefs, including last year's champion Tyson Cole — we were there, the tacos were AWESOME — woo a panel of judges with their tortilla-clad creations. Grab bite-sized samples to judge for yourself whose taco reigns supreme. Need more reasons to go? Get the lowdown here and come say hi at the Food Republic interview lounge at the W Hotel.
Portland, OR
April 27
Willamette Week's 7th annual Eat Mobile festival showcases Portland's impressive street food scene, allowing attendees to sample from more than 30 food trucks while the vendors compete for a "Carty Award" in three different categories. Head to Maine Lobster Co. for your fix of Northeast seafood, sample a sweet of savory crepe from Creperie du Lys and hit up previous Style Award winner KOI fusion for a hot dog loaded with Japanese mayo and Korean BBQ meat or a kimchi-packed quesadilla.
Boston, MA
April 29
Last year, Taste of the Nation raised over $95,000 in the fight to end childhood hunger, and this year's event hopes to do the same with 100% of ticket proceeds supporting No Kid Hungry. Honorary chefs Jody Adams, Joanne Chang, Gordon Hamersley, Andy Husbands and Tony Maws will join more than 60 Boston-area chefs to create dishes that pair perfectly with the city's best beers, wines and spirits. There's no better cause.