Brooklyn Band Great Good Fine OK's Video Redefines The Sexy Sandwich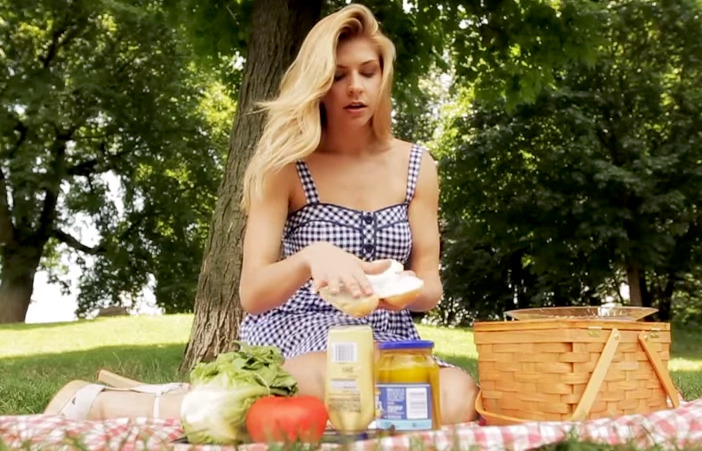 Who's the one for you? It's a simple question we've all asked ourselves at one point or another, but Brooklyn duo Great Good Fine OK suggests it's the one who makes you the best sandwich. Go ahead, argue with that.
The video for their single "You're The One For Me," is a shining example of what you should be looking for in a mate: the ability to craft an utterly sexy sandwich, complete with hair-tossing, avocado pit-sucking and WAY too much marshmallow fluff. Produced by our friends at online music publication The Wild Honey Pie (check out their acoustic Buzzsessions with some of our favorite bands), this video's not only awesome, it's educational. Read our interview with the band here.
Don't worry, you'll find her someday.
More music and food on Food Republic: