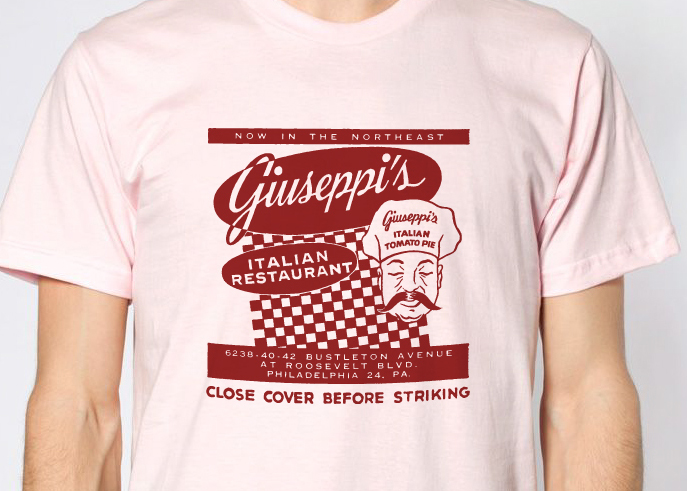 Here's a new t-shirt line worth noting. Rather that draw from band logos or ironic sayings, Old Flame takes the front of matchbooks from long-gone cocktail lounges and restaurants and brings them back to life as a style statement. Founder Paul Devitt, owner of NYC's Beauty Bar, started the line last month, inspired by the old matchbooks' mid-century modern design elements, and they're in instant conversation-starter with fans like Paul Qui, who has been spotted in one on TV. Below, some examples of the shirts, available on OldFlameGoods.com for $30 apiece, and a quick interview with Devitt.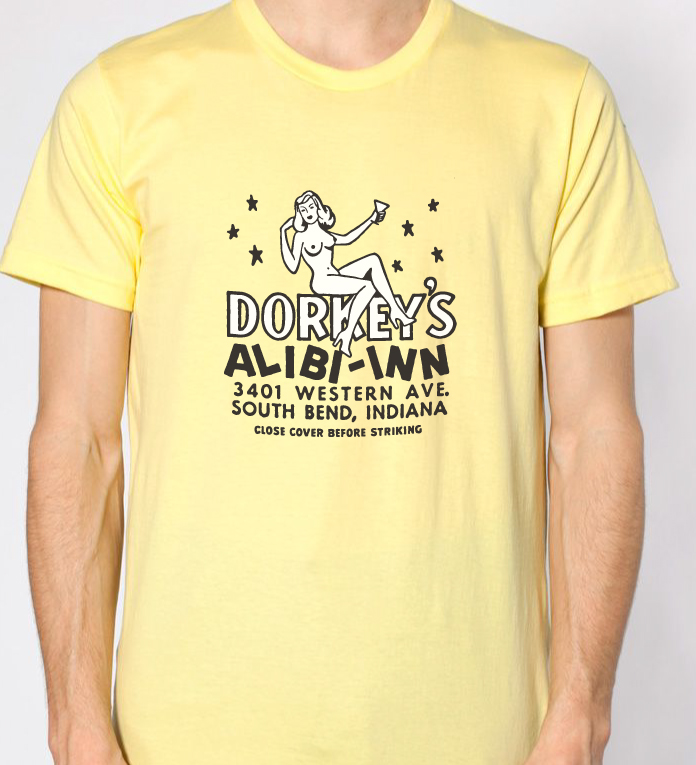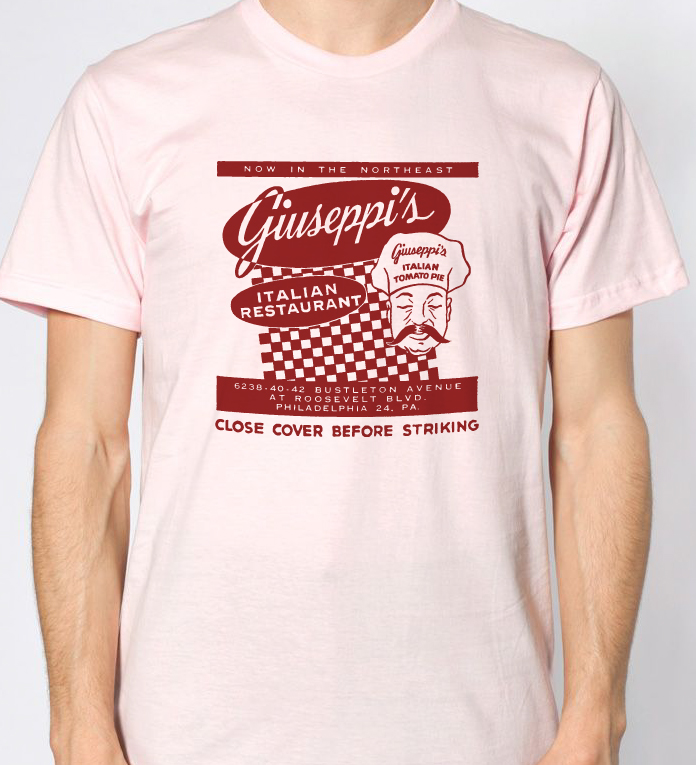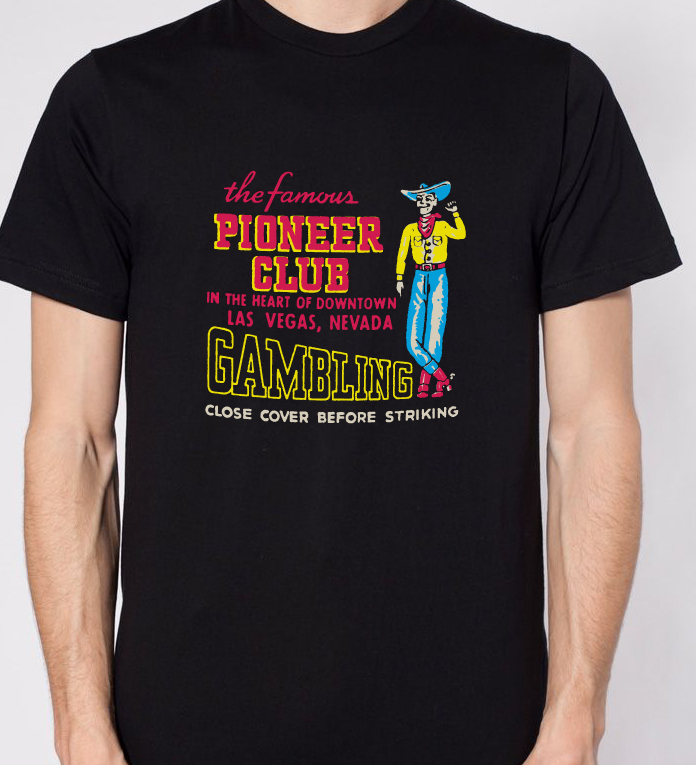 Where do you source the old matchbooks for the shirts?
I started collecting matchbooks about 12 years ago when I lived in LA. Mostly at flea markets like the Rose Bowl and Long Beach. Then estate sales when I moved back east and more recently on eBay. I always liked the graphics from the period (1940's-60's) and thought they'd translate nicely onto tees. I used to collect the buildings (diners) and interiors (Beauty Bars, Barmacy, Star Shoes) — it's a lot easier to put a matchbook in my pocket.
Were they places that you've been to or heard about?
I've heard of the Stork Club of course but otherwise no. To the best of my knowledge none of these places exist anymore.
What do you like in a cocktail lounge/bar?
I love old school places like the Old Town or El Quijote in NYC, but what's most important is the people…on both sides of the bar. Interesting mix out front and a charming, friendly bartender at the stick. And a good stiff drink or cold glass of beer of course.
What's your favorite drink?
Makers Mark Manhattan, but I can't handle more than two at a sitting.
What's next for Old Flame?
In the short term find more vintage-inspired menswear designers to feature on the website. In the long term, Old Flame Whiskey. Has a nice ring to it, doesn't it?
---
More Style Talk on Food Republic: