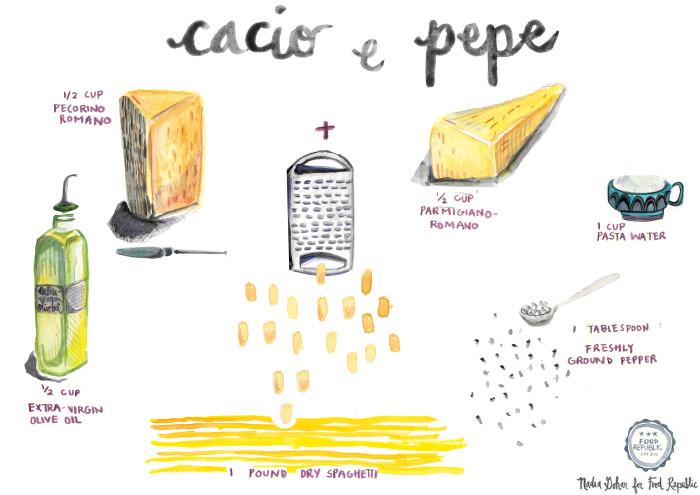 Pasta fans rejoice: you are five simple ingredients away from a steamy plate of creamy, peppery, cheesy spaghetti. Chances are, you have everything you'll need in your pantry. Consult this illustrated guide to making a perfect plate of cacio e pepe ("cheese and pepper") and make it your go-to dish for when you're in a hurry, low on ingredients or simply craving a good bowl of spaghetti.
Directions:
Boil the spaghetti as instructed on the package and drain, reserving a cup of the cooking liquid for the sauce.
Toss the spaghetti with the grated cheeses, olive oil and pepper, slowly adding as much of the reserved liquid as needed to keep the pasta from sticking together.
Cook the pasta with the sauce for 2 minutes over low heat, stirring with a rubber spatula or tongs.
When the pasta has formed a creamy sauce, plate immediately and serve garnished with extra cheese.
More illustrated recipes on Food Republic: