New Recipes This Week: Kimchi Dogs, Supreme Pizza, Pasta-Stuffed Peppers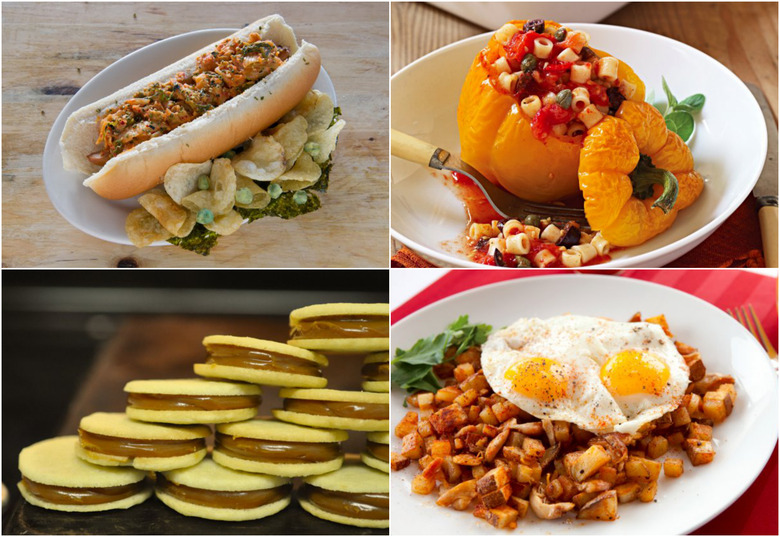 This week from the Food Republic Test Kitchen: more baseball-themed food! Trade in your ordinary ballpark frank for a spicy, tangy kimchi dog and make your own supreme pizza with no thawing or microwaving necessary. What's better than pepperoni? Pepperoni, sausage, green peppers and onions, that's what.
We also re-Italianized stuffed peppers, took a pastry lesson in Peru and baked up a batch of cookies just for Passover. That's right. Cookies on Passover. They're so good you'll wish it was Passover every day. Enjoy this week's new recipes!