Guy Rigby Says Mexico City Is The Best Kept Food Secret In The Americas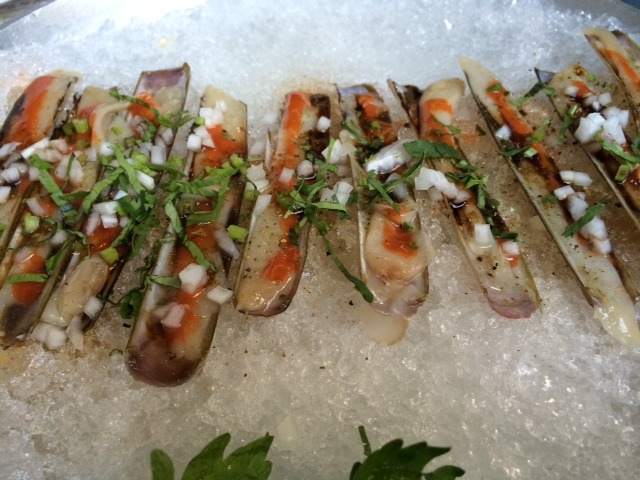 Chefs love to travel — for inspiration, to experience the cuisines of other cultures or just to get away from the heat of their own kitchens. When they return, we hit them with some questions — where'd they stay, what'd they do and WHAT DID THEY EAT?!
Managing a single restaurant can present quite the challenge. So, how about overseeing 40? Guy Rigby holds the title of Vice President of Food and Beverage Four Seasons, Americas. It's his responsibility to ensure that each and every restaurant and bar located on the grounds of a Four Seasons in the Americas is relevant, fun, busy and connected with the community. Oh, and serving high-quality food. It's certainly a daunting task for the man who has worked in the food and beverage departments of Four Seasons hotels throughout the United States, Canada, Europe and Asia since 1990. He wrote in to us to shine some light on a recent research trip to Mexico City.
Where are you just back from?
I am just back from Mexico City, which could be the best-kept food secret in the Americas!
What was the purpose of the trip?
The purpose of the trip was to discover more about the current dining scene in Mexico City as we (Four Seasons) continue to develop more resorts in this great country.
Do you travel often for inspiration?
Every time I travel somewhere I'm inspired by the food, the culture, the people and so much more.
What was the highlight of your trip?
The razor clams I ate at Fisher's. They were served ceviche-style in the shell with cilantro, chopped onion, lemon juice and Valentina hot sauce. We also had a rich, thick shrimp bisque served in a shotglass, and sliced abalone.
Lowlight?
Having to leave.
Where'd you stay and what's your mini-review of the place?
I stayed at The Four Seasons. This hotel centers around a beautiful courtyard where you can sit outside in the bar and you feel as if the madness of city life is a million miles away. Chef Edgar Cano barrel-ages his own mescal. It's served with worm and grasshopper salt and a wedge of orange.
What was your best meal on the trip?
My best meal was definitely at Quintonil, which is operated by Chef Jorge Vallejo and his wife Alexandra. (Both worked previously at Pujol). We ordered a smoked crab tostada with lime, radish and habanero mayonnaise. The menu is über-creative and loaded with local ingredients and Mexican cooking techniques.
I also ate this amazing yellowfin tuna at Fisher's. Wow, so delicious! Mexico is the world's largest fishing market of yellowfin tuna, so you get premium tuna instead of commercial tuna in about 90% of cases. This applies even to canned tuna. For the very best tacos, we went to El Califa.
How will you implement what you saw/ate at Four Seasons hotels around the US?
I've always been impressed with the diversity and quality of Mexican cuisine. Yet we don't have any restaurants that focus on this cuisine as there is the misapprehension that it's just about fajitas and tacos. The take away from this trip is my desire to develop more concepts focusing on this cuisine.
What, if anything, did you bring back?
A great bottle of mescal!
Where do you want to travel to next, and why?
I'm going to Guatemala in a couple of weeks. I've never been there. All I know is that they grow great coffee! I'm excited to discover more about their food culture.
Read more Just Back From columns on Food Republic: