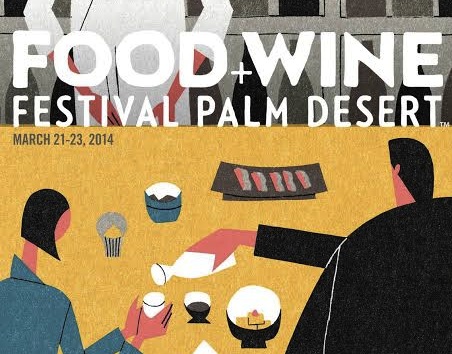 This week, celebrate how great meat and booze taste together. At Pigs & Pinot, international celebrity chefs and sommeliers team up to pair pork with red wine. Meat enthusiasts in Maryland can also sample beer and bourbon with a side of their favorite animal at the Beer, Bourbon & BBQ Festival. Locations around New Hampshire celebrate Maple weekend, and if you were wondering where the meat was, there's maple-glazed ham. And just wait til you see what's happening in New Haven.
Pigs & Pinot
Healdsburg, CA
March 21-22
As far as wine and protein pairings are concerned, pork and Pinot Noir is a tough combination to beat. At the 9th Annual Pigs & Pinot, hosted by Chef Charlie Palmer, international celebrity chefs and master sommeliers showcase the ingredients at a series of dining events and juicy seminars. Don't miss Spoonbar's Swine and Wine Dinner, where Top Chef contestants Louis Maldonado and Carrie Mashaney will serve Spanish pork chops with premier Flanagan and Banshee wines.
Beer, Bourbon & BBQ
Timonium, MD
March 21-22
The touring Beer, Bourbon & BBQ Festival comes to Maryland, giving guests the chance to indulge in "beer-sippin', bourbon tastin', music listenin', cigar smokin', and barbeque eatin'." An admission ticket buys you a glass for unlimited sampling, so try the 40 bourbons and 60 beers on tap until your stomach (or a good friend) tells you to stop. Attend seminars from master distillers, brewmasters and pitmasters to learn all about what you're consuming, listen to live rock, blues and bluegrass music on The Main Stage and enjoy watching (or, if your appetite allows, participating in) the BBQ Bean-Eating Contest.
All-Star Chef Classic
Los Angeles, CA
March 21-23
On March 21, the stars will align over Downtown Los Angeles, bringing together 27 international celebrity chefs to cook together in the never-before-seen Restaurant Stadium and Chef's Tasting Arena. At the French Masters Dinner, Ludo Lefebvre will collaborate with chefs Alain Passard, Marc Meneau and Iñaki Aizpitarte to prepare a five-course dinner with French wine pairings. And at the Grill & Chill international cookout, 10 diverse chefs including Roy Choi and Ricardo Zarate will show work their culinary magic over an open flame.
Food + Wine Festival Palm Desert
Palm Desert, CA
March 21-23
At the Food & Wine Festival Palm Desert, organized by Palm Springs Life and hosted by actor, comedian and fellow food enthusiast Mark DeCarlo, favorite chefs from around the country gather under The Big White Tent to inspire, educate and showcase Coachella Valley as a culinary hotspot. The festival kicks off with a James Beard 4-course luncheon featuring Beard-recognized chefs David LeFevre, Brooke Williamson, Matthew Accarrino and Gale Gand, and continues with the "California Dreamin'" Grand Tasting, which casts the spotlight on local brewers, winemakers and chefs. Plus, a nuts and wine sampling event will have you wondering why you never thought to pair cocoa roast almonds with Renwood 2011 Premier Old Vine Zinfandel before. Now you know.
4B Festival
New Haven, CT
March 22
If you're wondering what those four B's stand for in New Haven's 1st annual 4B Festival, the answer won't disappoint: festival attendees will find themselves abound with bourbon, bacon, beer and barbecue. A keepsake 4B sampling glass will get you tastings from the spirit section, featuring Knob Creek and Cabin Fever Maple Whiskey, and craft brews from Allagash, Dogfish Head and more. Fill up on barbecue from Black Rock BBQ and B.T.'s Smokehouse and try bacon-infused treats from Deep River Snacks. If you're still hungry after all that, sign up for the bacon-eating contest.
Maple Weekend
Various Locations, New Hampshire
March 22-23
If you grew up on Aunt Jemima, redemption lies in New Hampshire for the upcoming Maple Weekend. Farms and sugar shacks across the state are celebrating the start of spring by hosting events and bringing out their most delicious maple products. Fletcher Family Sugar House in Washington, NH is offering sugar house tours and horse-drawn sleigh rides. Kearsarge Gore Farm in Warner boasts fresh homemade syrup, maple sugar treats, maple-cured ham and bacon and the chance to play with newborn lambs. Sweet!
Upcoming:
NYC Hot Sauce Expo
New York, NY
March 29-30
It may not be summer yet, but there's a serious heat wave coming to the city. Held at the Penn Plaza Pavilion, the NYC Hot Sauce Expo, presented by Sweet Heat Gourmet, will host a series of contests that will test your threshold for spice. Kick off with Defcon Sauce's chicken wing-eating contest and keep it hot with I Love It Spicy and Volcanic Peppers' spicy pizza-eating contest. Sunday features a spicy knish-eating contest, a Bloody Mary mixdown championship and culminates in a chance to get into the Guinness Book with Puckerbutt Pepper Company's Reaper pepper-eating contest. We'll be there. At the expo, not partici contests.
Taste Washington
Seattle, WA
March 29-30
Book a ticket to Taste Washington in Seattle, and attend the largest single-region wine event in the nation, packed with the state's top winemakers and chefs. The festival hosts 200 wineries and more than 60 restaurants and food vendors including Dante's Inferno Dogs (but what do we pair with those?) Stick around for seminars and discussions: discuss vine age with the pros at "An Old Vine's Tale," then experience chefs and sommeliers pitting their wine pairing skills against one another in the "Chef vs. Somm Smackdown."
Taste of Vail
Vail, CO
April 2-5
Taste of Vail is one of the nation's premier food and wine festivals, featuring excellent cuisine from renowned venues throughout the resort town. The celebration kicks off with the Debut of Rosé Event, where blush wine season officially begins. At the Beer vs. Wine Smackdown between La Tour and Flame restaurants, Four Seasons Executive Chef Jason Harrison and La Tour Executive Chef Paul Ferzacca will go head-to-head, creating menus from mystery ingredients while "Beer Boss" Steven Teaver of Flame and "Wino" Paul DiMario of La Tour compete in selecting the best pairings. Attend a seminar on extra-virgin olive oil varietals and a mountaintop picnic, where guests travel by gondola to the top of Vail Mountain to enjoy a feast prepared by Vail Valley chefs.