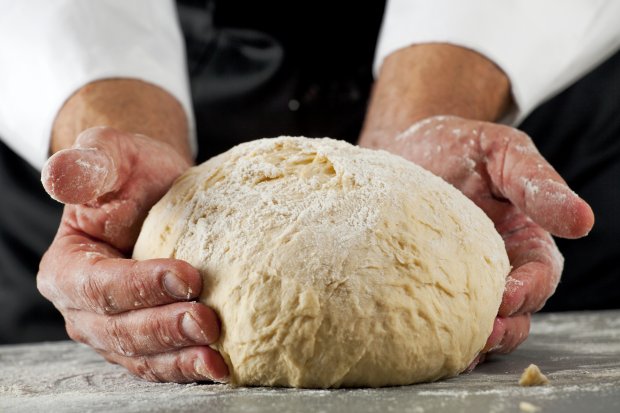 Have you noticed an uptick in pizza coverage lately? You're not alone, and there may be a reason behind all the extra cheese. TIME recently took a look at some of the numbers behind pizza delivery and concluded that these few weeks are the busiest of the year for the industry. The combination of St. Patrick's Day and the start of the NCAA Basketball Tournament (which produces more TV advertisement revenue than any professional post-season play) means that more booze hounds and couch potatoes than ever are getting their fill of pepperoni pies.
Related: The Definitive 45-Minute Pizza Dough Recipe
It's fascinating to think about how an industry synonymous with $1 slices and 50% off deals has remained so profitable; how greasy slices have seemingly transcended time and become a staple food item for office lunches and drunken late-night binges alike. Pizza delivery giants Domino's, Pizza Hut and Little Caesars have all been quick to pick up on the extra business as well, offering special discounts and limited-edition items over the next couple of weeks. Meanwhile, Eater is in the midst of Pizza Week 2014, highlighted by articles like "New York City's 25 Most Iconic Pizzerias." That's 25 iconic places, famous for just one food item, in just one city. You'd be hard-pressed to find 25 "iconic" venues for a single food item, let alone 25 in just one city. It's boom time for pizza and everyone seems to be buying in.
Read more about pizza on Food Republic: