Jameson Takes St. Patrick's Day Seriously With A Fun, Limited-Edition Label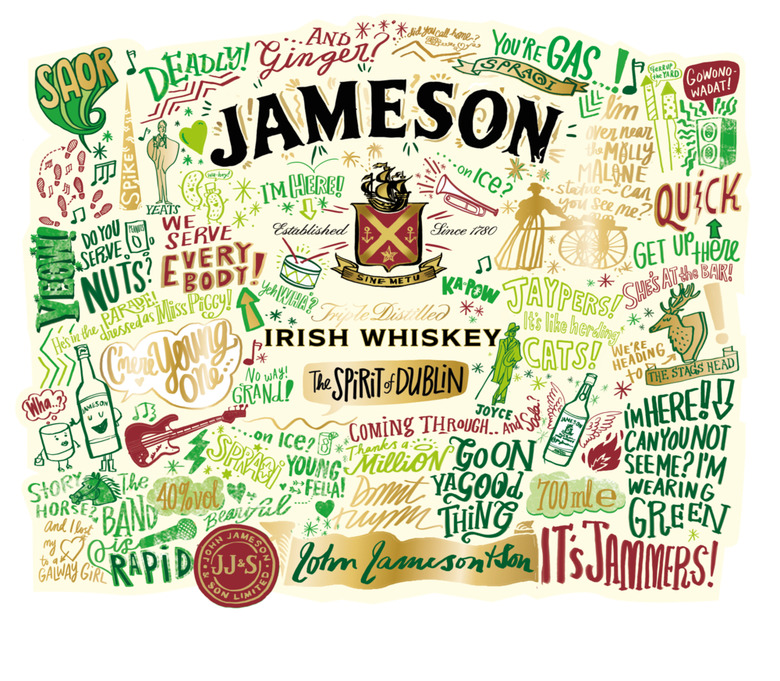 Here's one reason to invest in a drink at home tonight: as the unofficial whiskey mascot for St. Patrick's Day, Jameson decided to dress itself up for the occasion with a limited-edition redesign of its iconic bottle.
To celebrate the holiday and emphasize what it's really all about — the spirit of Ireland — Jameson teamed up with the award-winning Irish illustrator Dermot Flyn to create a label that specifically highlighted the sights, sounds and cultural figures of the whiskey's birthplace, Dublin. The result is a thoroghly modern, even punkish redesign of the 230-year-old brand's trademark label.
Besides the classic Jameson typeface, everything else, including the brand's crest, is Flyn's work. Common Dubliners' phrases are written out alongside illustrations of famous cultural figures such as W. B. Yeats and legendary watering holes like the Stag's Head Pub in a condensed, hand-drawn format resembling a graffitied wall. This is the brand's fourth limited-edition label in honor of the annual holilday, and definitely a notable one for the way it pays respects to its roots, but in a style that's 100 percent contemporary.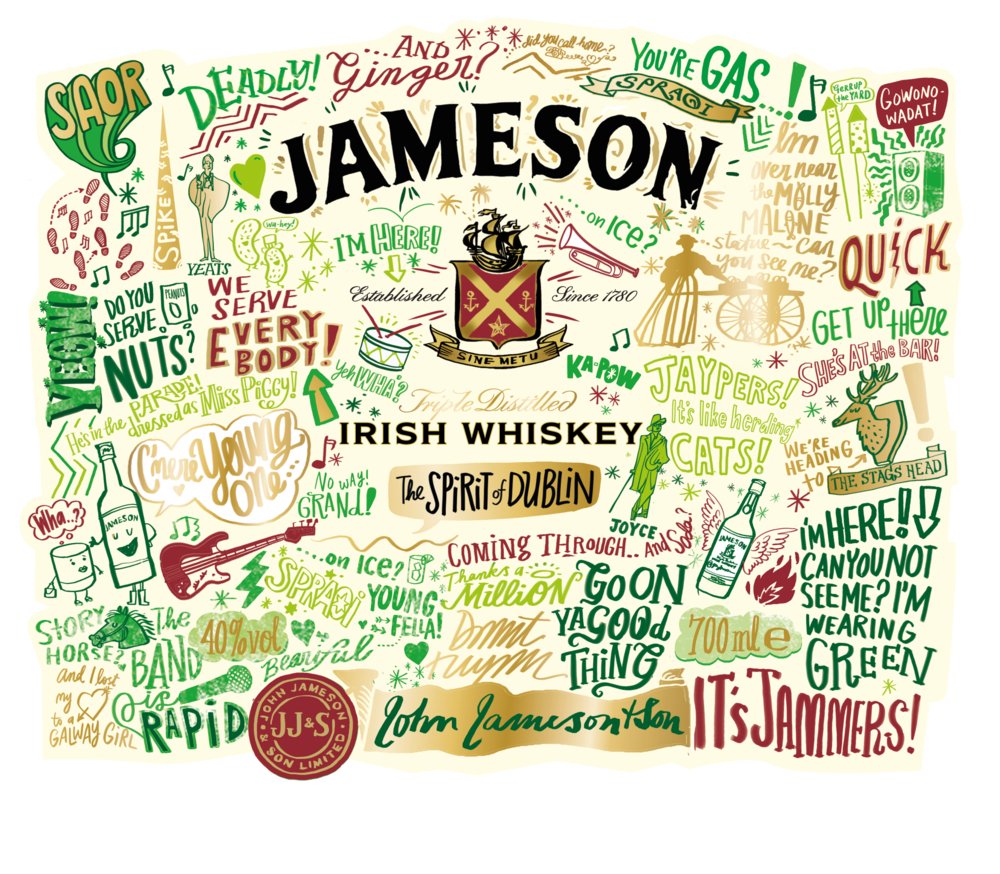 For the celebratory occasion, Jameson tapped award-winning Irish illustrator Dermot Flyn to design its limited-edition label, inspired by the "spirit of Dublin."[/caption]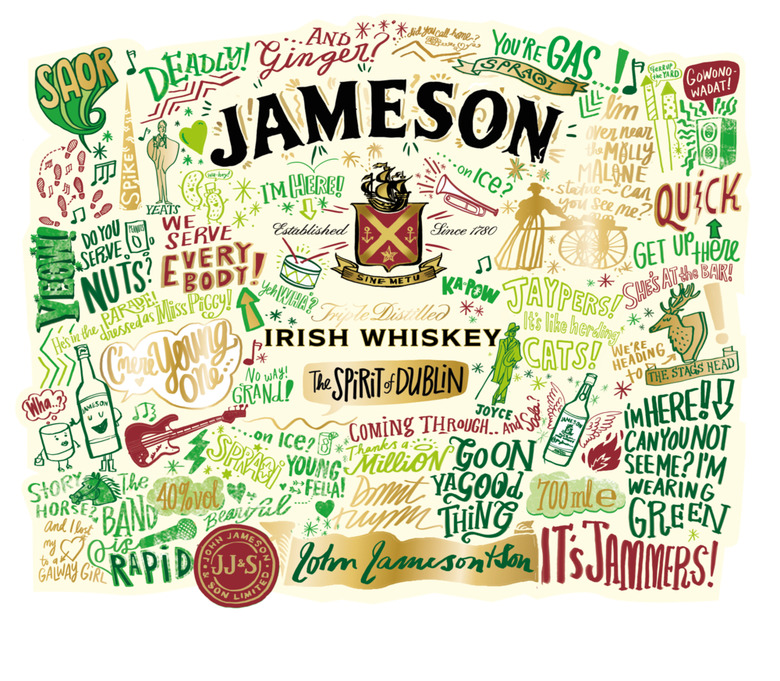 The bottles are available at select retailers nationwide.[/caption]