As hordes of art enthusiasts descend upon the Armory Show and other satellite art fairs in NYC this weekend, consider heading in the opposite direction for some gelato and a side of never-before-seen original artwork — gratis. To celebrate his home country as this year's World Cup host, Antonio Biagi, the owner and gelato expert behind Elizabeth Street's AB Biagi enlisted fellow countryman and one of Brazil's most prominent street artists, Speto, to create an original mural.
For anyone unfamiliar with Speto, the Sao Paolo–based artist who's been on the graffiti and street art scene for nearly 30 years, you'll recognize his work soon enough: two years ago, Coca-Cola tapped him to create all the visual branding and art for its World Cup campaign, which he's been busy working on ever since.
The mural at AB Biagi, Speto's first and only NYC-based work, features a famous Brazilian export from the silver screen era, along with a classic Brazilian icon: a bird, which also happens to appear in the shop's logo. For Biagi, the collaboration with Speto was a no-brainer: "His work at this point is not only inspired by Brazilian culture, it's representative of Brazilian culture," he says. Check out our exclusive interview, along with images of Speto's work and the mural below.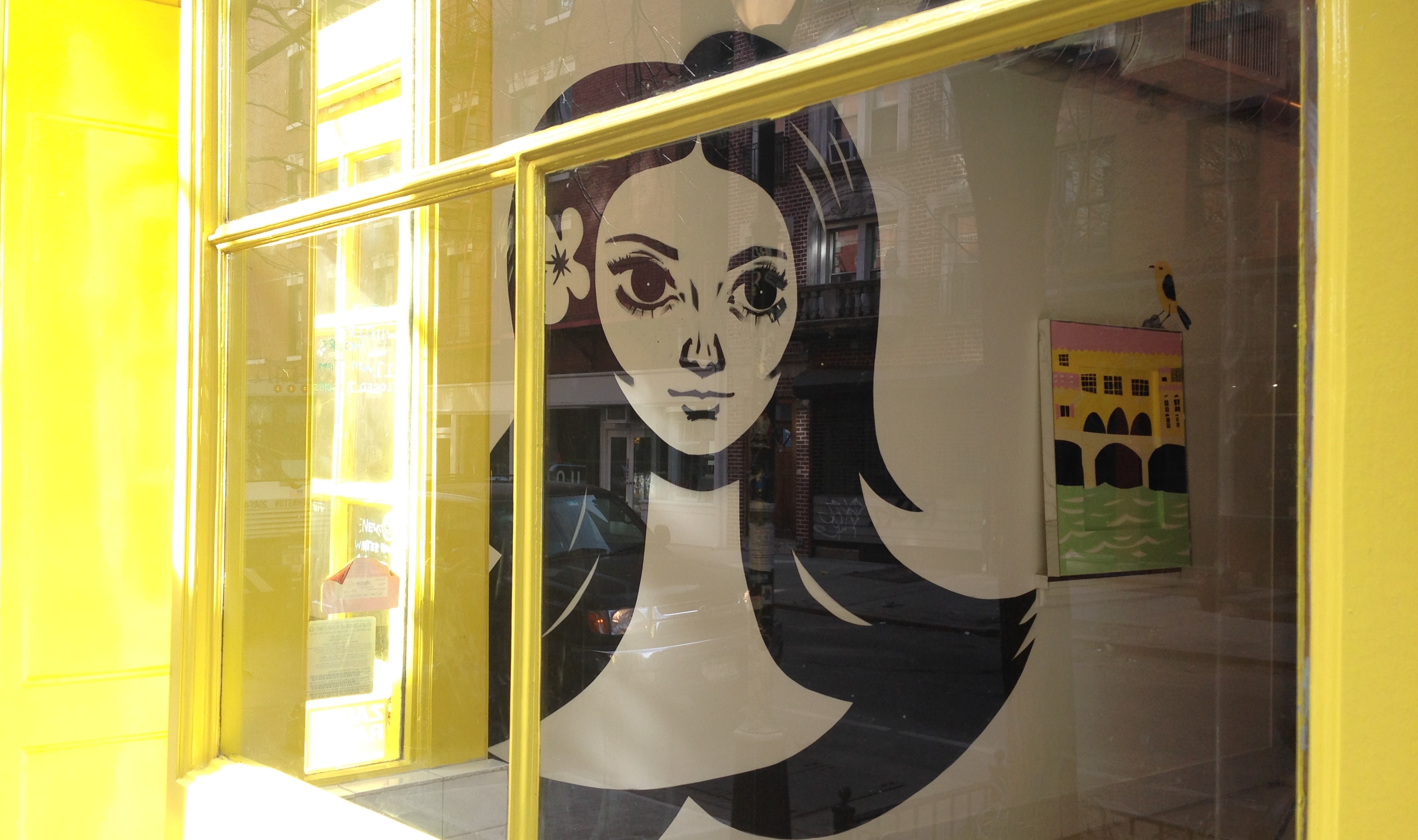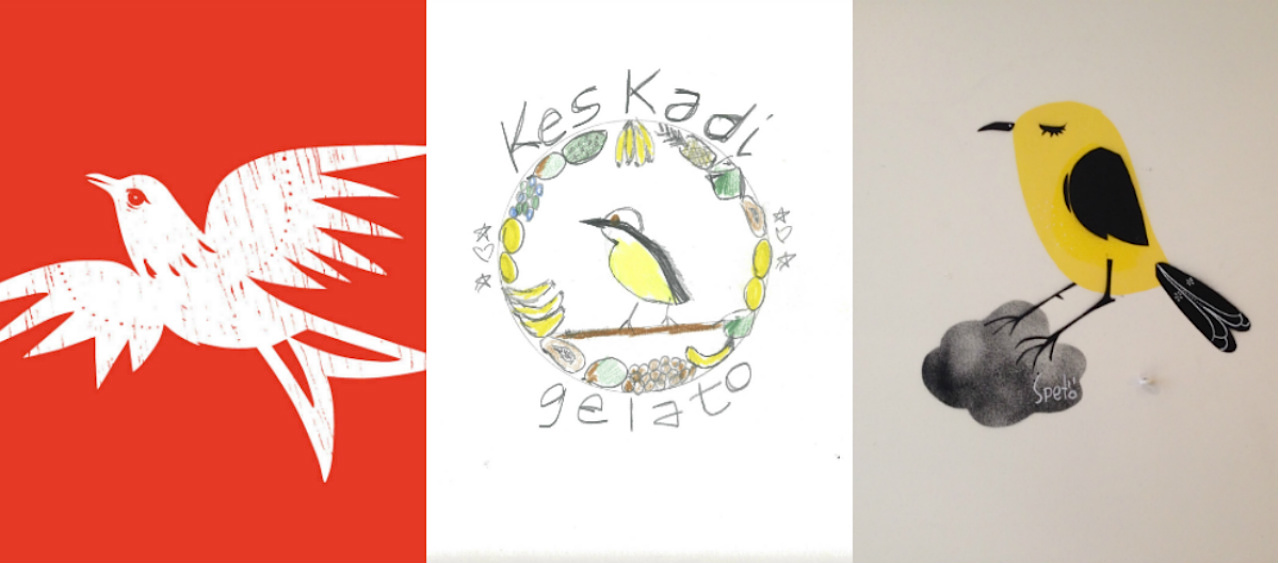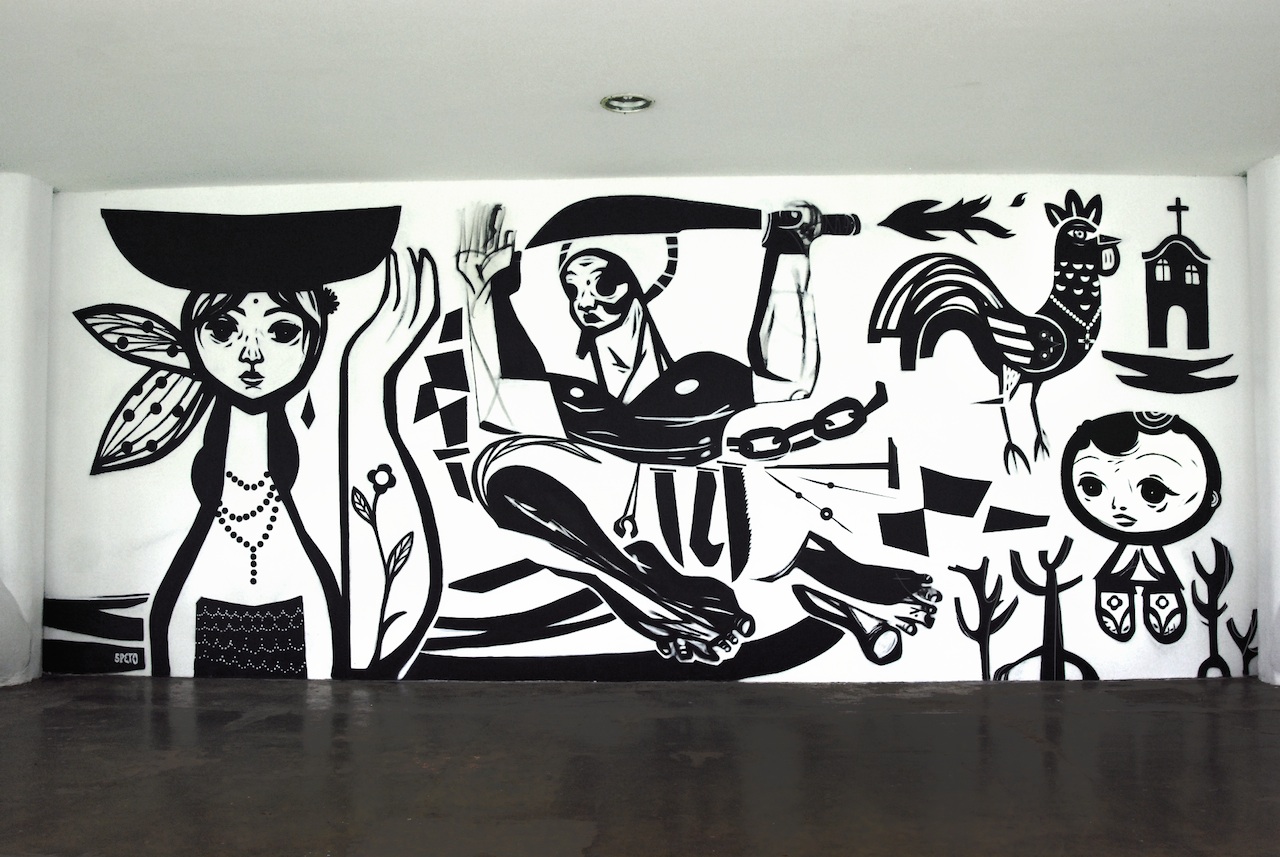 We hear you're doing the artwork for Coca-Cola's campaign for this year's World Cup.
Yes! Two years ago they invited me to do the World Cup campaign. Football is so huge in Brazil — it's almost like religion. World Cup and the Olympic Games are a great way to promote sports, but also I think it's an opportunity to promote culture. And I'm completely in love with Brazilian culture.
How does that come through in your style?
My style is very Brazilian. It's related to my roots. My grandfather was a samba guy. My father liked to sing…when I started drawing as a teenager and started to do graffiti, it was a very American style. But in music, I had many friends who were interested in doing something more Brazilian. And I started to ask, why don't I do the same thing in graffiti? My generation really tried to copy American styles, but it didn't feel right. And then I started to change around the '90s.
In what way?
It's very related to folk art. Cordel is one of the biggest influences that I have. Cordel [literature] uses wood carvings that are made to print the covers of small booklets sold in street markets. It was an amazing inspiration for me because these books bring information to people in places with no radio, no televisions. The cover image is usually something very strong, and powerful and simple. So I started to sample the wood carvings, but using spray [paint]. I taught myself.
How is Brazil commonly represented in the images you use?
It's a simple image, usually in black and white. I have groups of archetypes I use: religion; I like to draw women too. Always some history.
What is happening here in the mural at AB Biagi?
This is inspired by Florinda Bolkan, a Brazilian actress who was famous in Italy. She's this beautiful Brazilian import. Also, I wanted to bring a bit of Fellini into the image because [the owner] Antonio's grandmother studied with Fellini in school. He had Fellini pictures on the wall, and my work is site-specific, 100 percent.
Did the neighborhood influence your design?
Yes. It's a fashionable neighborhood, and Florinda Bolkan was really cool…she did a lot of art movies. But especially here on Elizabeth Street, you can see the art as you approach the shop. It's meant to be inviting.
Antonio, why did you think of Speto for this project?
Biagi: His work at this point is not only inspired by Brazilian culture, it's representative of Brazilian culture. When I see this, I see that it's contemporary, but I see a lot of familiar things that can send you to a lot of places in Brazilian culture. For a Brazilian, it's recognizable, either because you know his work or you know the place where he's coming from. So I wanted to do something that represented Brazil, and graffiti as a medium felt very relevant because it's accessible and available to everyone — this idea of "street" art — and Speto is someone who's been doing it the longest. It's a name I grew up hearing.
Earlier this week, a graffiti artist came back and painted over the work he did outside Mission Cantina because the owner, Danny Bowien, erased the artist's email address he had tagged next to the art as his signature. Will you put your signature on this mural?
Yes, it won't be large, because the work itself is really my signature, but I'll sign it.
Biagi: And then I'll make sure he gets on that plane back to Brazil! [laughs]
AB Biagi, 235 Elizabeth St., New York, NY, 212-219-8094, abbiagi.com