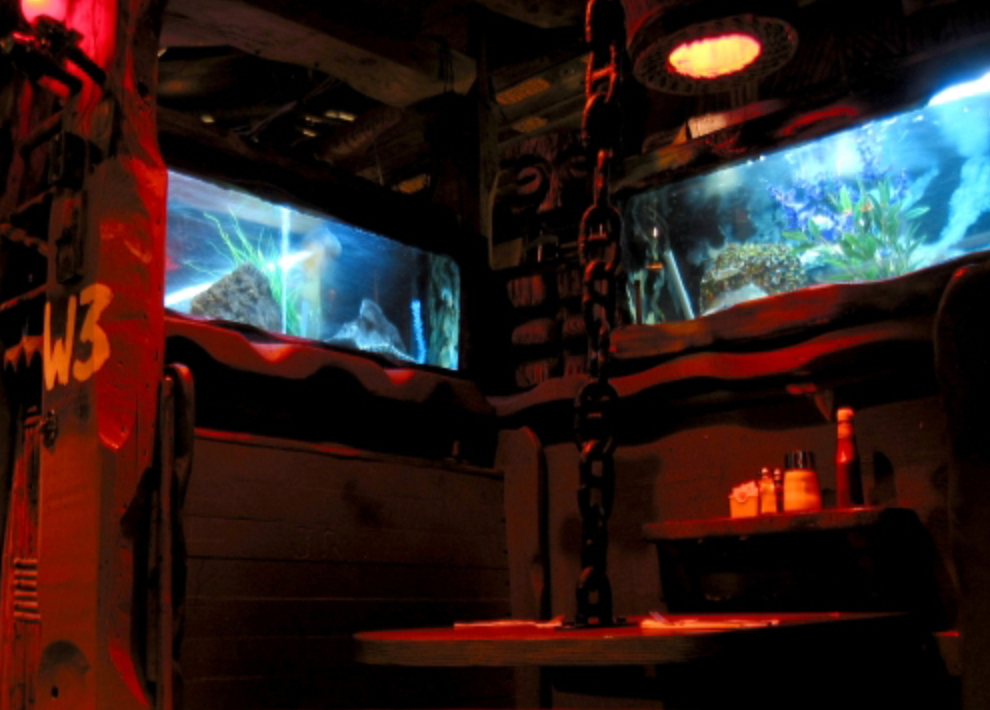 It's an unlikely story with a whole lot of history. A restaurant closes down after nearly 50 years of existence, leaving a 37 year-old fish without a home. Welcome to the crazy restaurant world of Los Angeles.
First, some basic backstory: The fish, named Rufus, had resided at the now-shuttered tiki restaurant Bahooka for his entire life, greeting customers from his tank. New ownership is planning to convert the space into a Chinese restaurant and had been adamant about moving the iconic fish elsewhere. Bahooka's longtime clientele – with the help of members of a group called Hidden LA – subsequently raised close to $3,000 in order to facilitate Rufus's relocation to another tiki restaurant that agreed to house the pacu fish.
It appears, however, that the new owners have had a change of heart. This week, they agreed to keep Rufus in the venue, and plan to solicit donations for a 2,079-gallon tank (nearly seven times larger than his current home), to be built.
Have we heard the last of this somewhat bizarre saga? Just as all would appear to end well, Hidden LA fired off a statement claiming that the new owners have reversed course only after noticing how much publicity the fish has garnered, and questioning Rufus's future when they realize that the attention dies down. Stay tuned.
Read these Los Angeles stories on Food Republic: