What Does 'Fair Trade' Coffee Really Mean?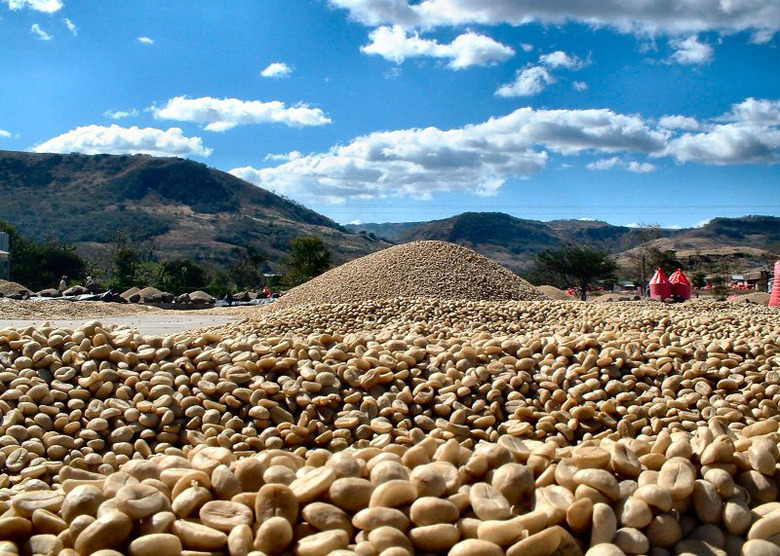 When buying coffee, many people look for the Fair Trade stamp of approval on the packaging. It feels good to buy something with "fair" in the title. But what does it really mean, and who decides what is fair and what is not? Fair Trade USA is a non-profit organization that certifies goods like coffee, chocolate and sugar — making sure that products are made according to a set of strict standards that encourage environmental sustainability, as well as ensuring that the people involved in production were treated and compensated fairly. Sounds admirable enough. But critics of Fair Trade claim that the certification no longer means what it used to. The question is: Are consumers being misled?
Fair Trade grew out of a grassroots movement to promote goods that were made soundly by small, independent producers around the world. In the U.S., people began boycotting slave-made products as far back as the early 19th century. Consumers in Europe mobilized after the Second World War to demand improved sustainability and traceability of the imported products they purchased. Fairtrade International was established in Germany in 1997, bringing together different global initiatives under one umbrella organization and establishing a set of international standards for fair trade.
"The original recipe for fair trade was about who you bought from, the price you paid — there was a price floor to protect the farmer from boom-and-bust cycles, like a minimum wage guarantee — and availability of affordable credit for maintaining and improving the farms," says Rodney North, a spokesman for Equal Exchange, the oldest fair trade coffee company in the country. "A big part of the rift in the fair trade movement has been over Fair Trade USA's unilateral decision to change the rules and launch what they call Fair Trade for All. They're now willing to certify not only the farmer co-ops, but the big plantations the co-ops compete against."
Coffee farmers can get Fair Trade certified by joining member-led co-operatives. Only 360 such co-operatives exist worldwide and most are based in Latin America. In 2011, the U.S. branch of Fairtrade International broke from its parent organization due to philosophical differences. The U.S. splinter group decided it would allow big coffee plantations to be certified Fair Trade, claiming that expansion of the certification was the way to move forward. Critics have accused it of abandoning small producers, capitulating to pressure from big corporations and contradicting the very spirit of the fair-trade movement.
"What we and other fair trade pioneers are saying is the farmer co-ops helped created the fair trade concept. It is not for northern groups to change that," says North. "Big coffee plantations already have all the advantages in the marketplace. Fair Trade was designed to change the market to make it work for farmers. Now, Fair Trade is being changed to make it work for corporations."
So, where does all this leave coffee drinkers? Confused, for one. Since the split, several organizations have introduced their own fair trade coffee labels, including the Small Producer Symbol, which Equal Exchange uses. But consumers are hard pressed to tell these different certifications apart or note the subtleties between their various rules and mission statements.
A number of craft roasters are avoiding the kerfuffle altogether by opting for a direct-trade solution. But, for the smallest craft roasters, this strategy is out of reach. It's not only expensive to send an in-house green coffee buyer to the exotic places where beans are grown to buy directly from the farmer, but a logistical nightmare. How do you get the coffee back to the U.S.? Where do you find the farmers you want to work with in the first place? For these coffee purveyors, the answer lies in forming long-term relationships with independent brokers and importers who specialize in bringing in quality farmer-grown coffee.
"Fair Trade certification is not part of our buying protocols," says Ed Kaufmann, head roaster and coffee buyer at Joe the Art of Coffee, which recently began roasting its own beans. "It's not set up for our needs, in terms of quality or sustainability. Sustainability can be a buzzword, but it comes down to us negotiating a price directly with the farmer that allows him to live a good life, improve the farm and produce the quality we need."
Kaufmann is aware of the debate over Fair Trade, but avoids taking much of a stance on it. He prefers instead to operate outside its confines and figure out how to navigate the supply chain on his own. The original fair trade model was never perfect, but he appreciated that it was set up to open the global marketplace to small producers who might not otherwise have access to it. Now, he says, it seems like Fair Trade USA is intent on opening doors to the market for companies that already had doors wide open to them.
"One thing I do know is that it's not possible to get great coffee without paying more money to farmers," says Kaufmann. "We have to pay them way more than minimum wage, and for three or four harvests instead of one because the cherries ripen at different times throughout the year and that extra labor comes at a premium. It all comes down to one question: was the coffee sourced from a happy place? Putting stickers on bags of coffee is all about answering that question."
Read more Coffee Culture stories on Food Republic: