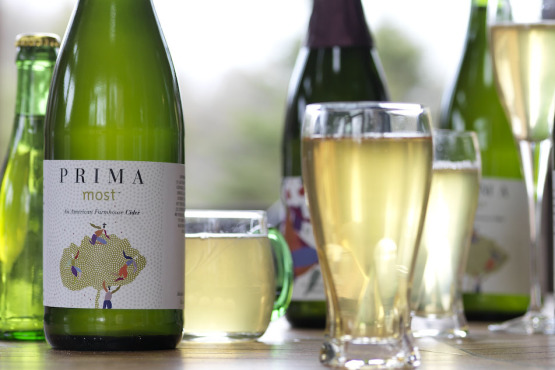 Over the past few years, numerous articles have celebrated how Americans are once again producing hard cider — a practice that was once commonplace, then all but disappeared after apple orchards were left to rot during the dry years of Prohibition.
Chicagoans in particular are enjoying an intense wave of interest in cider. In the last month alone two new cider bars, from notable restaurateurs, have been announced. The Northman will offer over 100 selections while Norcider will feature more European styles. Meanwhile, Cider Con, a multiple-day conference for commercial cider producers, resulted in many spinoff tastings and events across the city.
Recently, Navy Pier played host to the annual Cider Summit, an event produced by SBS imports and the Seattle Beer Collective, which featured ciders from over 35 producers from around the world and 31 from America.
Cider lovers swear the majority of new American brands are superior to conglomerate-owned imports. But after attending the Summit, I'd say American ciders still have a long way to go before achieving this patriotic dream across the board. Hopped ciders didn't have any wisps of hops. Barrel-aged offerings were mostly one-dimensional sugar bombs. And a few others smelled so bad I won't repeat what they reminded me of aromatically. No two ciders within any category taste remotely similar, leaving dozens of questions in the wake of many discarded samples.
Luckily, there were a few ciders at the Summit that stood out from the pack as exciting and unusual examples of what the future could hold for craft cider. Such as these:
Virtue Cider: The Mitten (6.8% ABV)
When any liquid boasts barrel-aging as part of its appeal, one expects to find ample oak, vanilla and baking spice flavors from the time spent resting in wood. The Mitten from Virtue Cider epitomizes this category; it is made from late harvest apples and barrel-aged to a warm, even sweetness flush with ripe apple, brown sugar and moderate hints of spice.
Prima Cider: Most (6.8% ABV)
Chicago-based Prima Cider has been making ciders in Illinois since 1981. Most (which means "cider" in German) is their farmhouse-style cider, cold-cellar aged for up to six months and then bottle conditioned without prior filtration. The medium-bodied liquid has a soft carbonation, subtle layer of earthy dryness and fleeting barnyard funk.
Eden Cider Orleans Aperitif Cider: Herbal and Bitter (16% ABV each)
Eden's aperitif ciders are remarkable examples of a cider company thinking way, way outside the box. If you're a fan of vermouth, Campari or other fortified wines and Amari, these are not to be missed. Both the Herbal and Bitter variations are silky, viscous and brimming with wild, complicated herbal flavors. The Herbal variation, more like a dry vermouth, has a tangy, salty finish with hints of dried apple peel, while the Bitter features a rich balance between darker overripe apples and an extreme artichoke-like dry bitterness. Either would be appropriate over ice or as a stunning element of a craft cocktail.
Read more about hard cider on Food Republic: