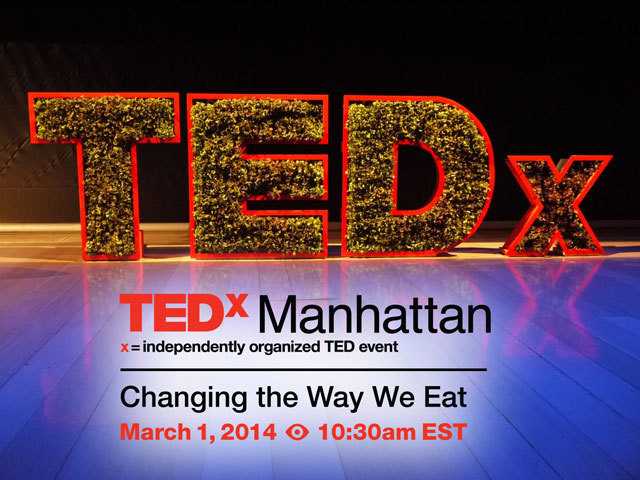 Everybody enjoys a good TED talk. The global set of conferences explores "ideas worth spreading," with speakers given a maximum of 18 minutes to present their ideas in innovative and engaging ways. We're particularly excited about their upcoming Changing the Way We Eat event on Saturday, March 1 at The TimesCenter in New York City.
So, what's on tap for the fourth annual talk? Well, for one, Tom Colicchio will be one of the day's 17 (!) speakers. The chef will give a lecture on the "Vote Food" program. Congresswoman Chellie Pingree (read our interview with her here), Haven's Kitchen's Alison Cayne and Peggy Neu from Meatless Monday are also scheduled to speak throughout the day.
The all-day event — divided into three sections — will explore the food system and focus on shifting to a more sustainable way of eating. While tickets are sold out, the event will be streamed live online. There are also several viewing parties throughout the United States. For more information, visit the Ted X Manhattan website.
Check out what else is going on in New York City on Food Republic: