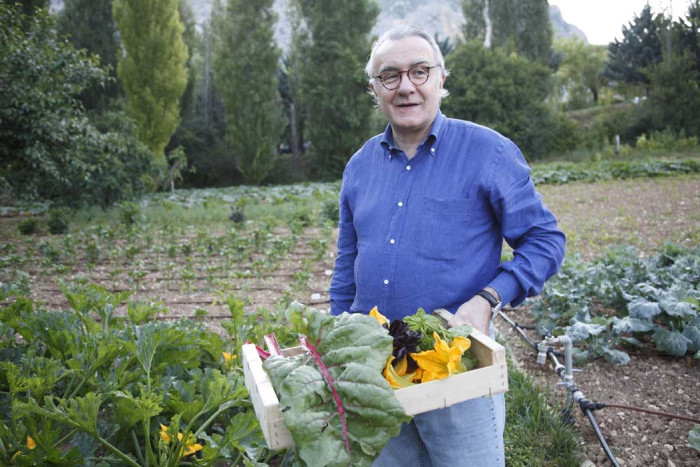 Alain Ducasse Enterprises announced last week that it will launch a food website in France in May, and purchased the recipes site 750g in the run-up to its launch. The news was first reported by English-language site Paris By Mouth, linking to reports in Le Monde and L'Express.
The French newspapers report that Ducasse announced the launch of the site and a partnership with the company Webedia on January 27, along with the acquisition of the recipe site. The new project is tentatively named "L'Université du gout," or The University of Taste. It'll feature video tutorials, recipes and more, drawing from a network of about 500 chefs worldwide.
The site is slated to launch in French in May of this year, with plans for 2015 sites in English, Portuguese (for Brazil) and Japanese; Ducasse Enterprises runs restaurants in the U.S. and Tokyo, amongst more than 25 properties around the world.
Plans are to launch the site with a free section and a paywall charging 4 to 5 euros per month for access to chefs' recipes, videos and more exclusive content.