Although they've only been on the NYC design scene for about five years, Oliver and Evan Haslegrave of hOmE have left an an indelible mark on its landscape. Their growing portfolio of restaurants and bars reflect a distinct new wave of post-millenium-era design. The brothers' particular aesthetic, infused in settings like Elsa, Manhattan Inn and Goat Town, marries bespoke craftsmanship with the history of reclaimed materials to create modern settings that nonetheless feel like they've been around for years. As Evan Haslegrave explains, a constant objective is to create spaces that feel "both familiar and new."
Most recently, the brothers completed a redesign of Bill Telepan's namesake Upper West Side restaurant, as well as his newly opened venture Telepan Local in Tribeca — two projects for the same client that vary wildly in their final appearance. Read below for their philopsophy on design and their outlooks going into the two projects.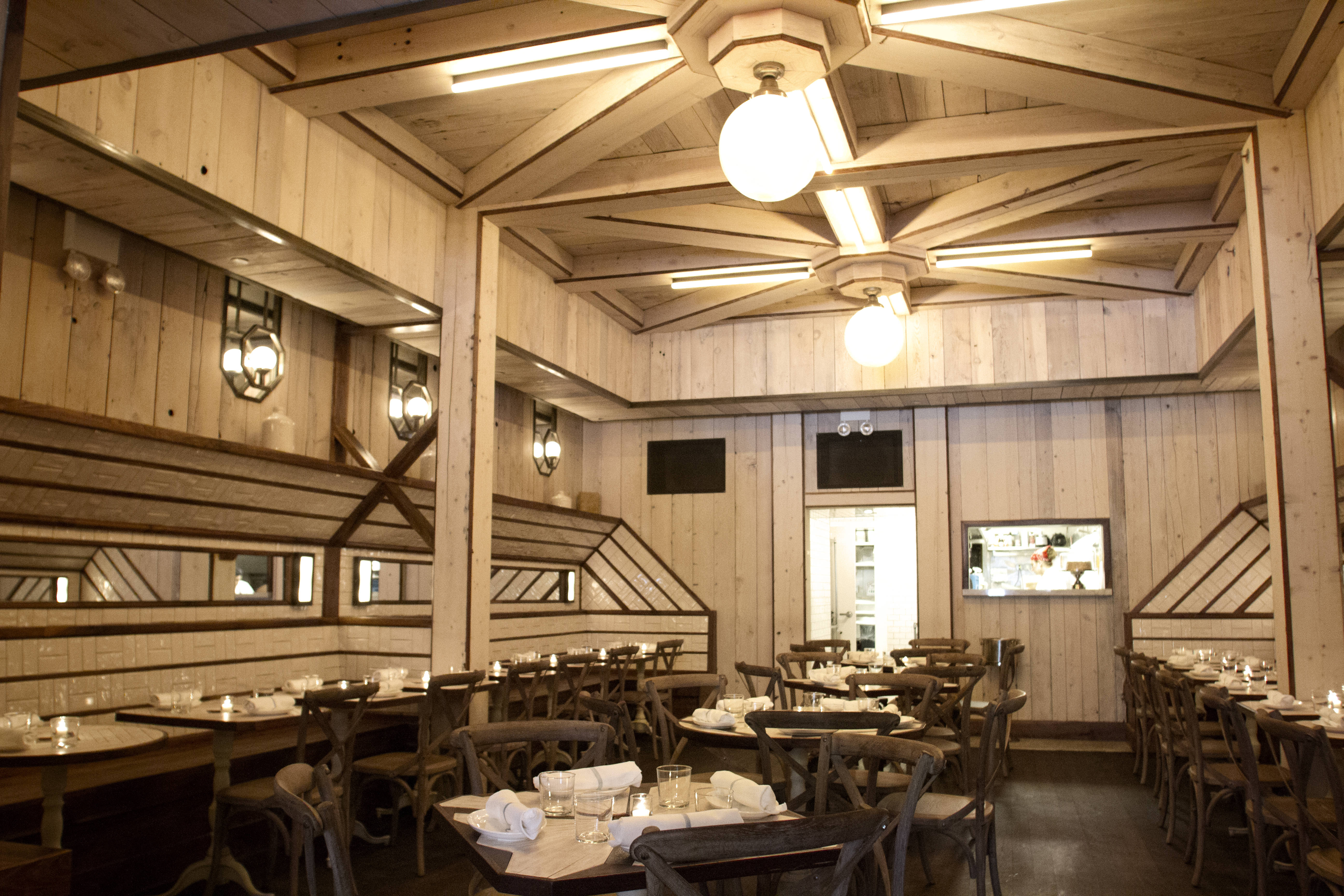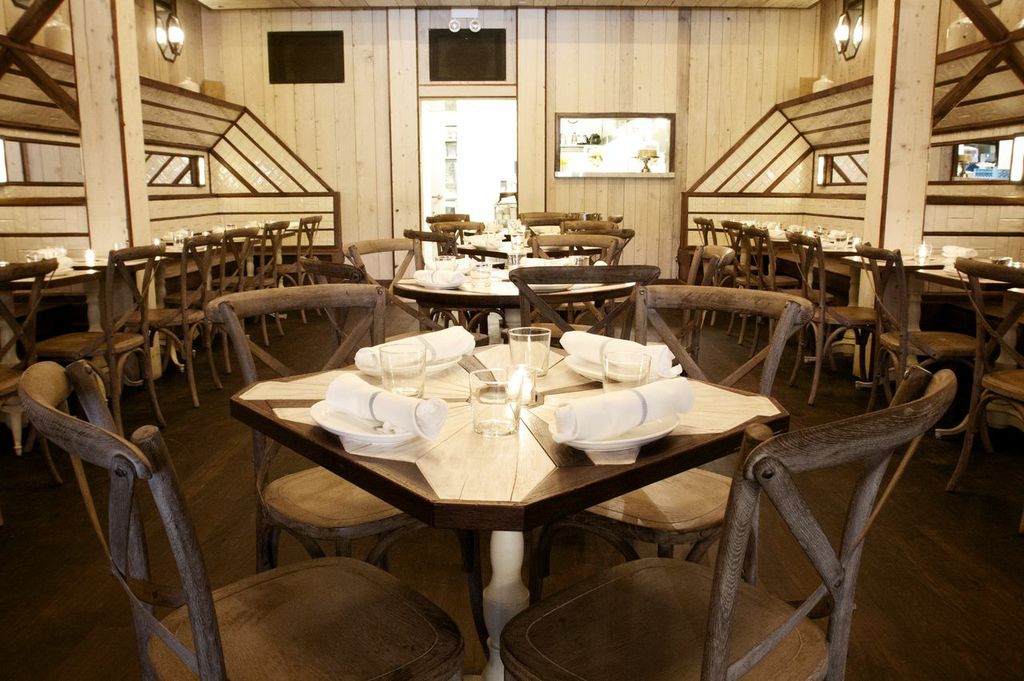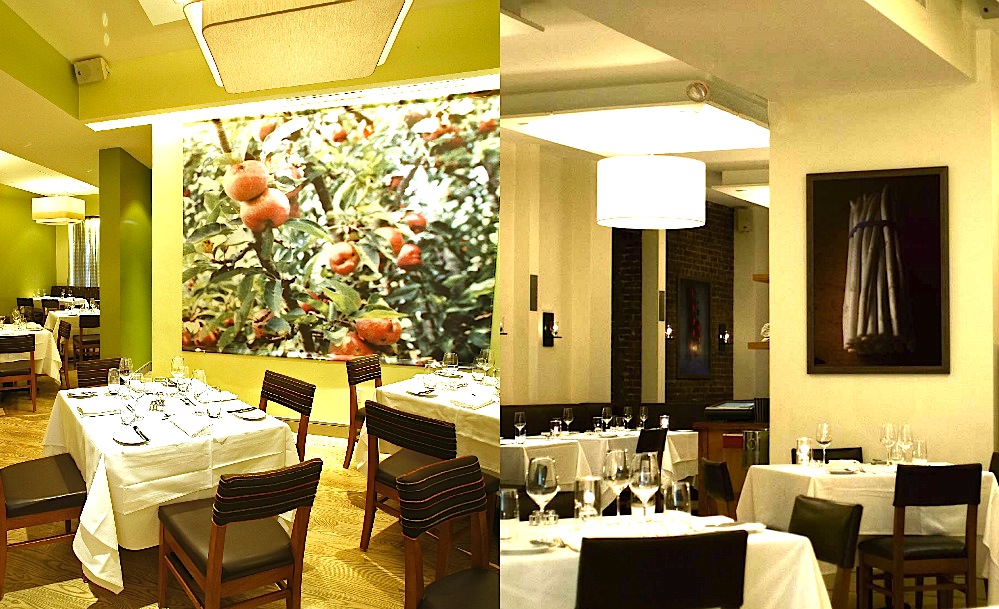 Growing up, what kinds of influences informed your design method or aesthetic?
Oliver: Our dad is a residential architect, and as kids we would work on the homes he was building, including our own house, which definitely influenced our appreciation of craftsmanship and material. And coffee.
Telepan Local was a hOmE project from start to finish, but you also recently redesigned the original Telepan on the Upper West Side. How did that come about? And how did it compare to working on something from scratch?
Evan: We had been talking for a while about working together, and Telepan Local happened first. While we were working on that, they asked us to redesign Telepan.
Oliver: The most important aspect of the redesign for Telepan was to preserve the feel and energy of a restaurant so many people had come to love. So while it was a hOmE project, we were very mindful of that, and our goal from the beginning was just to enhance what was already there.
Even though the materials are pretty much the same as what you tend to use — wood, tile and metals like brass — Telepan Local has an extremely different feel from your other projects. Something about the lines seem very futuristic.
Evan: With all of our projects, craftsmanship and material are the most important elements. But we are also always evolving and trying to push the envelope with the design to create a space that feels both familiar and new. We think Telepan Local, hopefully, is a good example of that.
Oliver: Save some of the light fixtures, all the work is custom.
What keeps you excited about your projects and what you do?
Evan: The clients — either those we've worked with before, like the Elsa/Ramona team — or those we're working with for the first time, like Bill [Telepan]. And that each project is the chance to create something new.
More restaurant design on Food Republic: