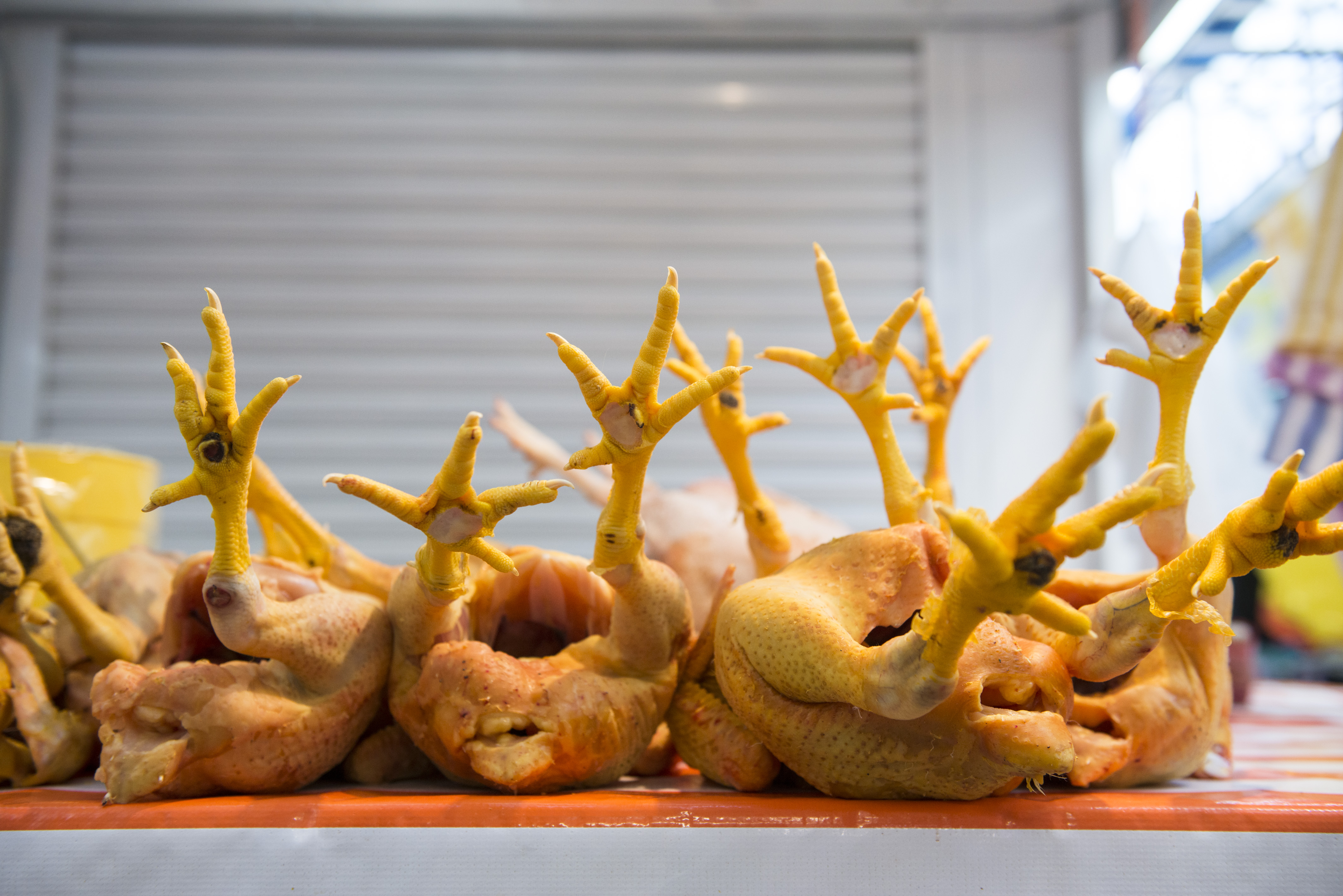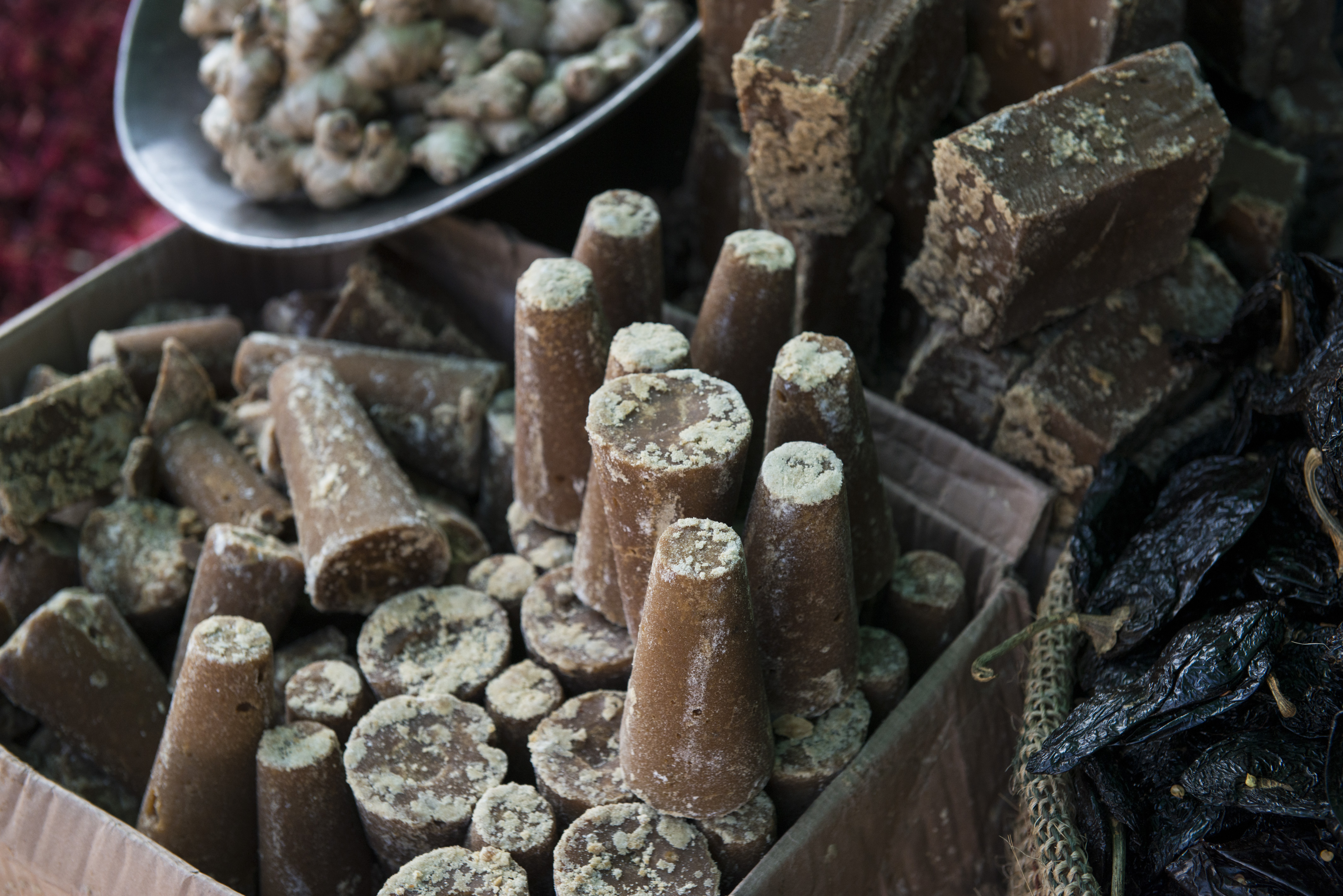 We quickly discovered on our recent visit to Oaxaca with chefs Alex Stupak and Lauren Resler that the couple would be perfectly happy doing nothing else on their trip but wandering through the region's vast markets.
There's good reason for it; find a market in Oaxaca and you'll discover the region's heart and soul. Markets are fundamental to the infrastructure of countless cities around the world but in Oaxaca there's an intense energy that feels unique to a place where food forms the foundation of every aspect of life.
The market is where a Oaxacan turns for pleasure, sustenance and spiritual fulfillment. It forms the foundation of virtually everything they do — every celebration they enjoy, every sorrow they endure. Wander through a market in Oaxaca and you'll understand its traditions and grasp its history more lucidly than you would in a textbook.
It's the reason why the minute we touched down in Oaxaca City, Stupak immediately began planning his market visit — recounting his past adventures in vivid detail, fantasizing about the beeline he would make there the second he woke up.
The sun was setting when we arrived in the city and in spite of discussing the market tour we were scheduled to take the next morning, he wondered if we should visit the market that very second, just in case it might still be open. We talked him out of it in light of the long travel day and next had to convince him it would be alright to not awake at the crack of dawn to do an early morning market tour before our later morning market tour began.
We wondered what the market offered that would transform this rather serious and contemplative chef into a wired ball of nerves and anticipation.
It didn't take long to find out.
The first market we visited was Etla, about an hour from Oaxaca City, as part of chef Susana Trilling's cooking class. After walking through a massive indoor room filled with nothing but meat, we bumped into the tamale vendor and quickly discovered the world's best breakfast. But back to the meat.
Fat links of pint size chorizo jockeyed for space with slippery lines of pig intestines, gleaming strips of pork and beef that is pounded, dried and arranged in glistening rows of red and more red. Most vendors have wood-fired grills hitched to their stalls, ready to fry up your purchase for immediate consumption. The smoky air filled our noses with the funky aroma of raw meat and grilled intestines but it was too early in the morning for this homage to flesh, which leads us back to that unforgettable tamale.
We thought we nailed breakfast with the tamale but Stupak ignored it, dashing off into the chaos of the market faster than we could peel away the corn husk. He finally found his way back and insisted we follow him to an entire corridor of barbacoa vendors. Dozens of stalls offered the Oaxacan version of barbecue in various forms: beef, pork, chicken, lamb and goat, the last two being the most traditional. We jockeyed for space with the locals on a wooden bench surrounding a lamb stall.
Steaming hot bowls of organ consommé were immediately placed in front of us and a hot tortilla stuffed with shredded lamb, onions, cilantro and lime soon followed.
We knew what all the fuss was about with the first bite, and even though a tamale and barbacoa seemed a little excessive for breakfast, we decided to avoid contemplation; a Oaxacan market is no place for the reticent.
We wandered for the next few hours past stalls selling everything from huitlacoche (corn smut so revered by some that it is referred to as the Mexican truffle) and cartoon-sized balls of salty Oaxacan string cheese wrapped to look like massive balls of white yarn to chicharones the size of elephant ears and cages filled with squawking chicks.
Bound turkeys and ducks waited pensively on the ground for purchase. Baskets the diameter of hula hoops overflowed with chapulines, roasted grasshoppers that could be purchased for pennies.
The smell of toasted chocolate led us to a mill where roasted cacao beans were being ground to order. Chocolate is sacred to Oaxacans, finding its way into everything from deserts to moles to the thick, maize flour based hot chocolate known as champurrado.
Outside the covered market, Stupak and Resler bought fragile terra cotta bowls to carry back with them to New York City. They told us of the disaster the last time they attempted to bring home thousands of dollars of traditional black Oaxacan pottery to stock their restaurants with, only to open their suitcases back in New York to discover nothing but broken shards.
They resigned to carry their new purchases back to New York with them by hand.
Stupak made a dead stop in front of a tejate vendor just before we left the market to indulge in one of his favorite Oaxacan beverages. It seems strange with its thick cap of what looks like over-beaten buttercream but is actually flor de cacao that rises to the surface when the liquid is hand-aerated. After one sip, we were hooked too.
On our way out of Etla we walked past two women spinning buckets of tin in a bed of ice, transforming everything from agave juice to avocado to bananas into flavored ice. Stupak told us that it's called neve, Spanish for snow.
The next day it began again; this time at Oaxaca City's main market, Central de Abastos. Its size trumps Etla, its maze of stalls selling the bricks and mortar comprising Oaxaca's soul. The first thing we did was park ourselves at one of the market's outdoor restaurants for another breakfast.
Sated with enchiladas and tlayudas, as you should always be in Oaxaca, the first thing we bumped into on this market tour was a vendor selling chickens so yellow they look like they've been dipped in a vat of liquid sun.
Everything feels supersized at Central de Abastos, and this included the pots piled with mountains of mole, baskets of fresh bread and canvas bags stacked with thousands of freshly made tortillas.
Pineapple and salted jicama juice sellers jockey for space with vendors grilling tortillas that they stuff with everything from queso fresco to honey to roasted corn on flat griddles that spit and sizzle atop fiery piles of crackling wood. Wooden benches line vibrantly painted tables set with bowls of lime, onions, chiles and cilantro, garnish necessities for anything and everything served at the market.
Cones of unrefined cane sugar the color of roasted coffee beans are neatly stacked in boxes between burlap bags filled with banana leaves, cinnamon sticks, smoked fish and bundles of fresh bay leaves. Above, piñatas twist and twirl in the heavy air that smells of cinnamon, freshly baked bread and smoked chiles.
It was at the chile vendor where Stupak made an abrupt stop to buy a motherload of pasilla de Oaxaca and pasilla negros. Pasilla de Oaxacas are his favorite chile, and are difficult to course in the United States; pasilla negroes are even more of a challenge.
The vendor stuffed two massive bags with Stupak's chiles and Resler lamented only for a minute how they were going to bring them home. She watched Stupak walk away with a chile-inspired spring in his step and a giddy grin on his face and said, "I'm not worried. We'll find a way. We always find a way when we come to Oaxaca."