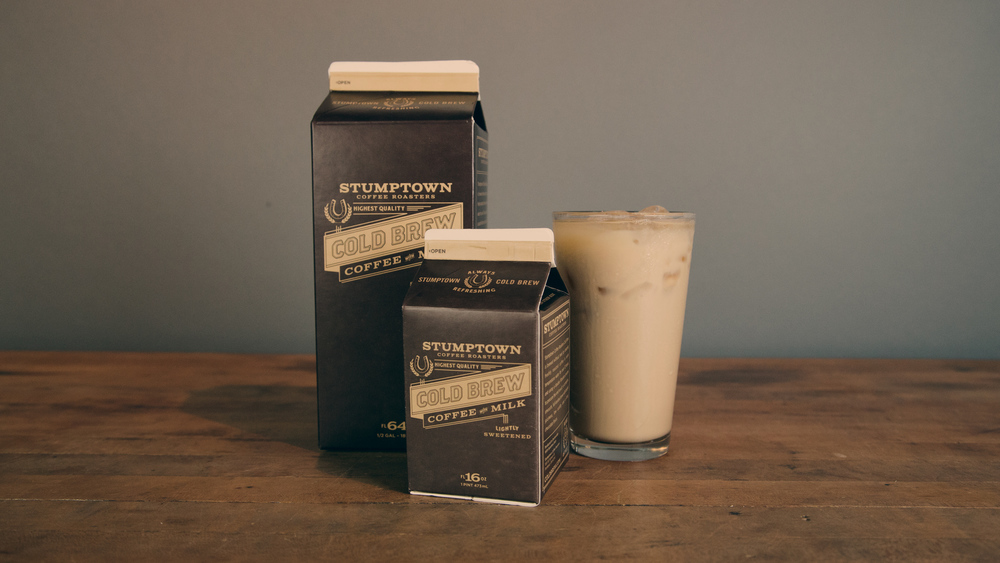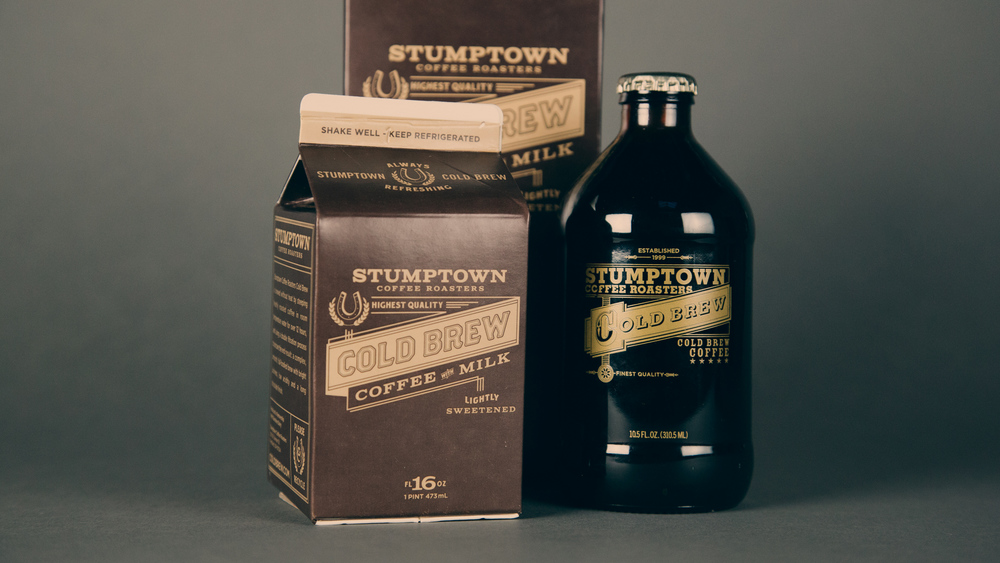 To introduce the latest addition to its cold-brewed lineup, Cold Brew Coffee With Milk, Stumptown is heralding the new beverage with its own special packaging concept: a neo-retro spin on the old-school milk carton. Based on research collected from Stumptown's 10 cafes across the continent, it turns out that only 20% of the roaster's patrons actually take their coffee black, while the rest hit the condiment station for milk, cream and sweetener. So following up the debut of its signature ready-to-drink cold-brew blend in 2011, creating a formula that already included milk was a no-brainer. The packaging, however, was a more involved challenge.
Designed by Stumptown's in-house creative department, the muted brown and gold-toned milk carton makes an allusion to the limited shelf life of the product (21 days versus 90 days for the straight cold brew), while also maintaining the brand's identity and Pacific Northwest aesthetic (see how its similar to the cold brew "stubby" bottle here). To other coffee companies offering a similar product, consider this a design throw-down.
Currently, the cartons can be found exclusively in the Northwest at select Whole Foods stores, New Seasons Markets, Zupan's Markets and Green Zebra Grocery. Wider distribution may follow, depending on sales and feedback.
Related: Food Republic Coffee Power Rankings