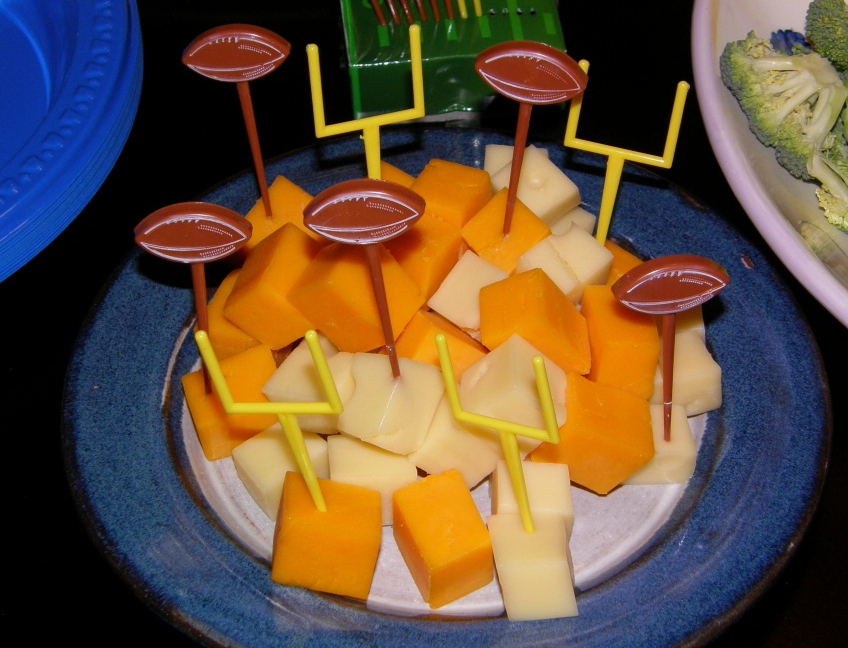 As a Patriots fan born and raised, I was devastated by the outcome of the AFC conference game between New England and Denver. For a true football enthusiast like myself, it is rare if I go even a day without talking about football — let alone an entire week, like I did this week. After the appropriate amount of mourning (fetal position in my bed watching reruns of previous Patriots victories) I am now ready to begin thinking about the Super Bowl. We have an extraordinary matchup ahead of us: an epic battle of offense vs. defense, old vs. young, Super Bowl veteran vs. Super Bowl amateur.
Let's take a look at both of the quarterbacks playing this Sunday, the Denver Broncos' Peyton Manning and the Seattle Seahawks' Russell Wilson:
Peyton Manning: the aged classic. Smooth, precise and a little nutty — an oldie but goodie. Russell Wilson: a fresh young spin on the classic quarterback. Versatile and sharp, yet with a notorious soft side.
Wait a second, I'm describing these brilliant athletes as I would describe a fine cheese. Eh, why fight it? Welcome to the First Annual Super Bowl XLVII Quarterback Cheese Analysis! Omaha! Omaha! Camembert! Hut! Hut! Hike!
Peyton Manning
Player analysis: Peyton is a seasoned veteran: 16 years of aged perfection in the NFL, to be exact. He is a cameo fiend when it comes to sub-par television commercials, but accurate and dominant when he tosses the football to a leaping Demaryius Thomas. Peyton is a complex quarterback who frequently calls audibles in his ever-changing offense.
Cheese analysis: Peyton is like Ewephoria sheep's milk Gouda. Aged, sweet, nutty and smooth are some of the characteristics they share. This cheese has a truly superior flavor that caters to the American palate, despite originating from Holland, and its complexity reveals itself in layers as it melts in your mouth.
Russell Wilson
Player analysis: Russell Wilson represents a new wave of quarterbacks; changing the game with each pass they throw. He has it all — his legs are strong and his cuts are sharp. But that does not mean he is afraid to air out the ball from time to time. Did I mention he has incredible focus and awareness of the pocket? And as I mentioned earlier, he is a softy — Russell never misses a Tuesday visit to kids and their families at Seattle Children's Hospital.
Cheese analysis: Russell is like Cypress Grove's Truffle Tremor. This cheese is a soft, young goat that's a real triple threat: tangy, creamy and loaded with pungent, earthy truffles. This cheese, a pioneer from the Northwest, is gaining momentum with each strong, yet smooth, bite.
I'll be crafting the ultimate cheese platter all weekend if you need me.
More Cheese Diaries on Food Republic: