NYC: Geoffrey Zakarian Is The New Chairman Of City Harvest Food Council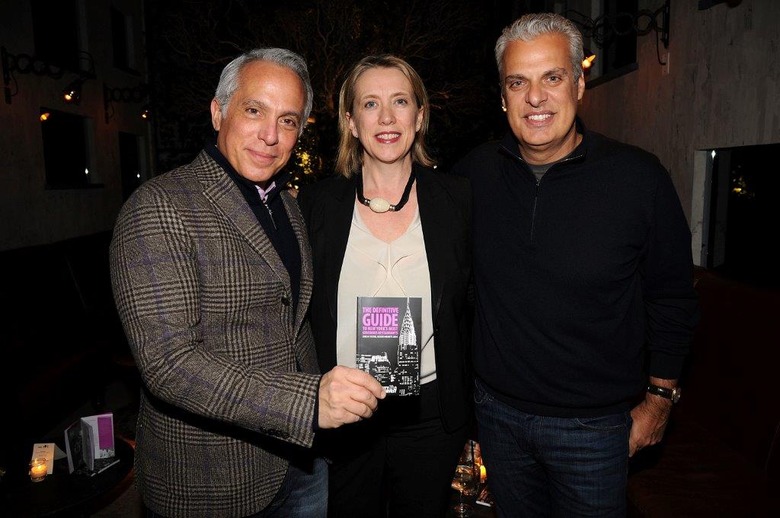 Last week on a frigid, blustery night, members of the City Harvest Food Council gathered in a private event space at Manhattan hotspot Toro to welcome the organization's new Chairman, chef and restaurateur Geoffrey Zakarian. Included in the crowd of philanthropists and chefs was outgoing chairman and Food Council co-founder Eric Ripert, who will remain on the group's board of directors.
Zakarian will now be the face of City Harvest, which calls itself the world's first food rescue organization, and which tasks itself with collecting food that would otherwise go to waste and distributing it to New Yorkers in need. According to City Harvest, they feed nearly two million people facing hunger annually.
As I spoke to members of the organization over cocktails at Toro, it struck me how this number tells only a small part of the story. The amount of coordination that goes into retrieving excess food from NYC restaurants, groceries, corporate cafeterias and elsewhere is staggering. Then, consider the work that goes into matching that food with organizations and shelters who'll help distribute it to those in need. It's admirable and inspiring, and City Harvest (and Ripert) have chosen well in Zakarian, a no-nonsense guy who runs restaurants and a budding media career.
Here's the full release about Zakarian's appointment from City Harvest, and there's much more information as well as contribution info at cityharvest.org:
New York, NY – January 22, 2014 – City Harvest announced that renowned chef, author and TV personality Geoffrey Zakarian has been named Chairman of City Harvest's Food Council. Zakarian is taking over the role from Eric Ripert, who helped found the group and is stepping down after 16 years to focus on his role as Vice Chairman of the City Harvest Board of Directors.
The City Harvest Food Council, comprised of 65 prominent leaders in the New York City food industry, is a significant driver of City Harvest's efforts to fight hunger in New York City. The Food Council partners to increase the quality and quantity of food donations, raise funds and heighten visibility for City Harvest's anti-hunger programs and serve on its governing and advisory boards.
"I am proud to take on this new role with City Harvest and the New York City restaurant community as we collectively look to help the nearly two million residents facing hunger," said Geoffrey Zakarian. "The City Harvest Food Council is dedicated to putting meals on the table for our neighbors in need and raising awareness of the issues around hunger in our city."
"Through his work with the City Harvest Food Council, Geoffrey Zakarian has demonstrated a passion for our work to combat hunger in New York City," said Jilly Stephens, Executive Director of City Harvest. "Geoffrey is a well-respected chef and restaurateur, with extraordinary ideas and relationships, and we look forward to beginning the next chapter of our work with him."
The City Harvest Food Council was formed in 1997. Founding Food Council members include: Board members Eric Ripert and Dana Cowin, along with Michael Lomonaco, Danny Meyer, Drew Nieporent, Tracy Nieporent, and Gus Theodoro. The Food Council has since expanded to include Board members Marc Murphy and Marcus Samuelsson, and Ron Ben-Israel, David Chang, Tom Colicchio, Gail Simmons, and Jean-Georges Vongerichten.