Indie Rock Band Mogwai Releases Album, Single Cask Whisky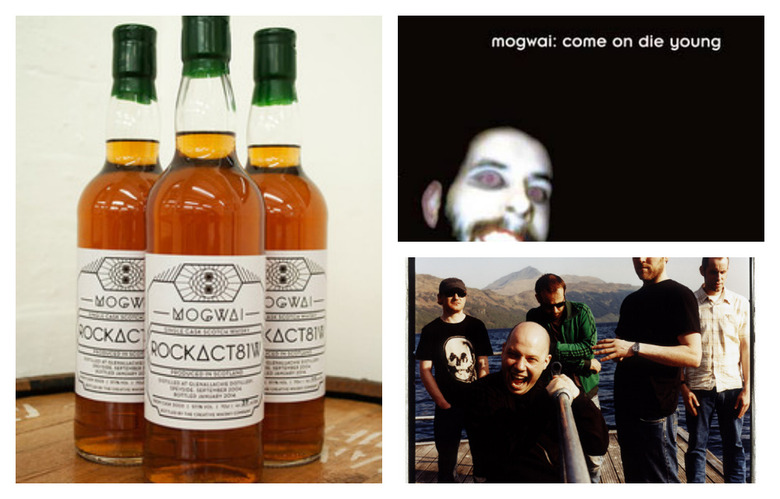 Scottish indie rock band Mogwai has been cranking out albums on either side of the 21st century mark. For the uninitiated, their music can be described as alternately brooding and beatific, complex and haunting. So, not unlike a fine Scotch whisky, in a way, which is why it makes sense that the band's new release Rave Tapes (on Sub Pop) coincides with the launch next week of a single cask whisky via The Good Spirits Co.
The album, released last week, is widely available, but you may need to call on a friend in Glasgow to pick up a bottle of the 9 year aged Glenallachie whisky, selling for 55£ (about $91 U.S.).
The label on the bottle references Rock Action, one of Mogwai's standout early albums, from 2001 (and the name of their own record label in Scotland). A year later, the band released the tellingly titled Come On Die Young, a masterpiece of dark, esoteric and atmospheric music. Take a listen and you may start craving a drink — even more reason to hunt down Mogwai whisky!
---
More music and beverage crossovers on Food Republic: