Exploring Craft Root Beer, A Beer Actually Made Of Roots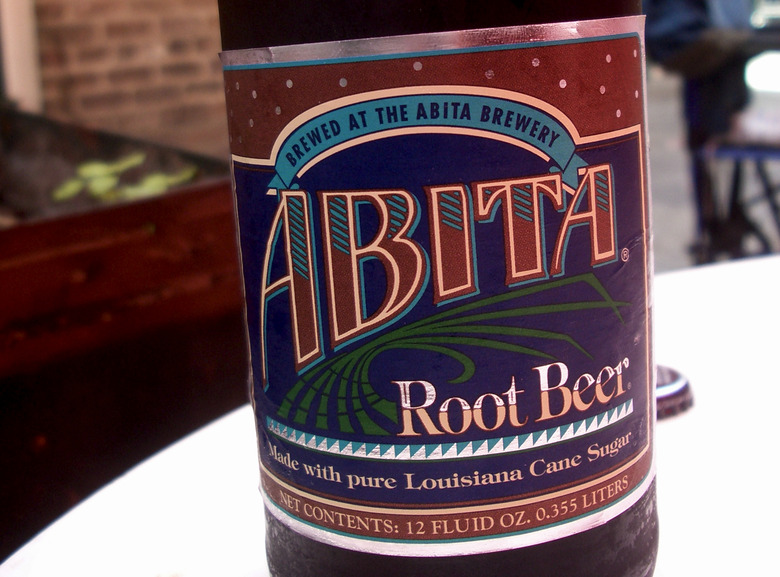 This week, we're taking a break from our never-ending quest for great beer to begin well...a quest for a different kind of great beer: root beer!
First off, the question on everyone's mind: is root beer actually beer? The answer is yes and no. Root beer belongs to a secondary classification of beer, not one brewed with traditional cereal grains like wheat and barley, but with actual plant roots. A&W, Dr. Pepper, Barq's and others have done a great job popularizing root beer in the modern era, but many of the best are still made at craft breweries.
Root beer is made using sugar, yeast, water and spices. The big kicker is that root beer typically isn't allowed to ferment, so this beer is usually kid-friendly, though they can be made with an ABV similar to that of craft beer or brewed without alcohol for a sweet, refreshing treat. Here are five of the best root beers made by breweries, as they should be.
Hard Root Beer:
Sprecher Brewing Company: Bourbon Barrel Aged Root Beer
Sprecher might not be a household name, but they quietly have cornered the market with their awesome gluten-free beer (Shakparo), a great German-style Schwarzbier (Black Bavarian) and now this excellent alcoholic root beer, aged in...bourbon barrels! It's a respectable 5% ABV, with just enough bourbon flavor, sweetness and spice to make this a standout.
Small Town Brewery: Not Your Father's Root Beer
We like extreme beers because they push the boundary of what's possible, even if they might only be worth a one-time try. This, however, is not one of those beers. While the regular version clocks in at a pedestrian 10% (hah!), there's an even stronger version clocking in at an ass-kicking 19.5%. Both versions are huge by beers by any standards, yet the amazing thing is they are actually smooth, with a sweet, spicy flavor profile that steals the show.
Craft Root Beer (non-alcoholic):
Abita Brewing Company: Root Beer
The always-enterprising brewery from the Big Easy makes some great root beer, too! This one is made with natural cane sugar. It's a little creamy and has some good spiciness to it as well. It's packaged just like their beer and lives up to their reputation as a very reliable brewery.
FX Matt Brewery: Saranac Root Beer
One of the grandfathers of the New York craft beer scene, FX Matt Brewery definitely doesn't get the respect it deserves, especially because — little known fact — they used to brew most of Brooklyn Brewery's beer. They also make excellent craft sodas, including this stand-out root beer. Hints of molasses, brown sugar and licorice make this one a go-to.
Blitz-Weinhard Brewing Co.: Henry Weinhards's Root Beer
The famous Pacific Northwest brewery also makes an excellent root beer made with sassafras. This one has a distinct sweetness from honey and vanilla. The good thing is, it's not overpowering and makes for an excellent sweeter style.
More beer on Food Republic: