New Recipes This Week: Soba Noodles, Jerk Pork Chops, Juice, Juice, Juice!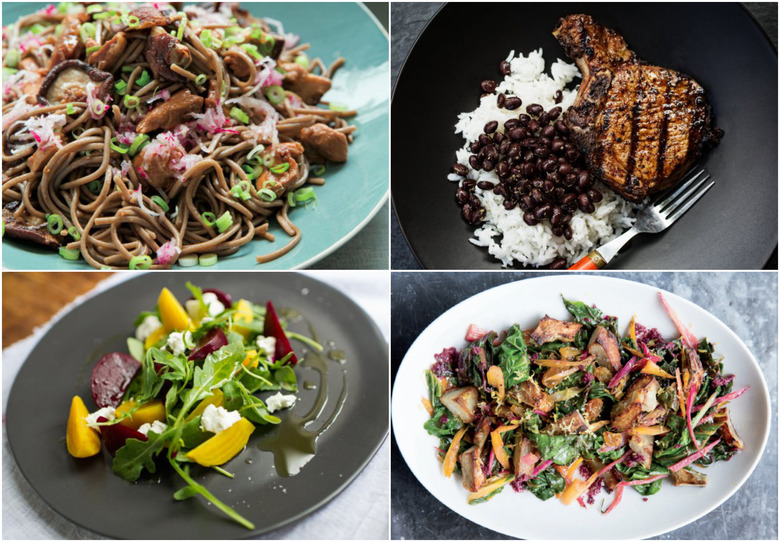 Healthy Living Week was one of our most satisfying culinary experiences of 2014. Get it, cause we're, like, 3 weeks in? Regardless, healthy eating tailored to exactly what you're into — Paleo, gluten-free, flexitarian — is a good idea for many reasons, the obvious ones being "not feeling like crap" and "adding wholesome recipes to your repertoire." Plus, now you don't have to awkwardly feed random produce into your juicer and have to deal with potentially awful-tasting green juice. It's about the blend.
Seriously, make those jerk pork chops. Enjoy this week's new (and improved) recipes.
And after all that cooking (and, um, juicing), you could use a cocktail, no?