Paris, The City Of...Food Trucks? Oui! Here's One Mastering The Steak Sandwich.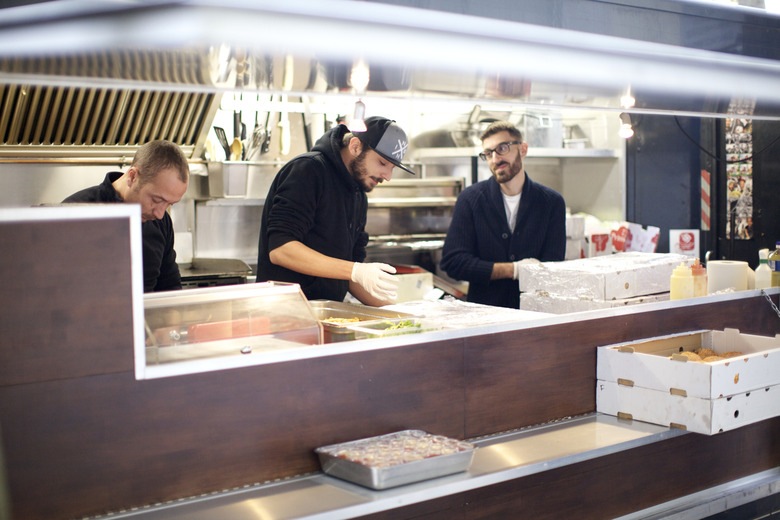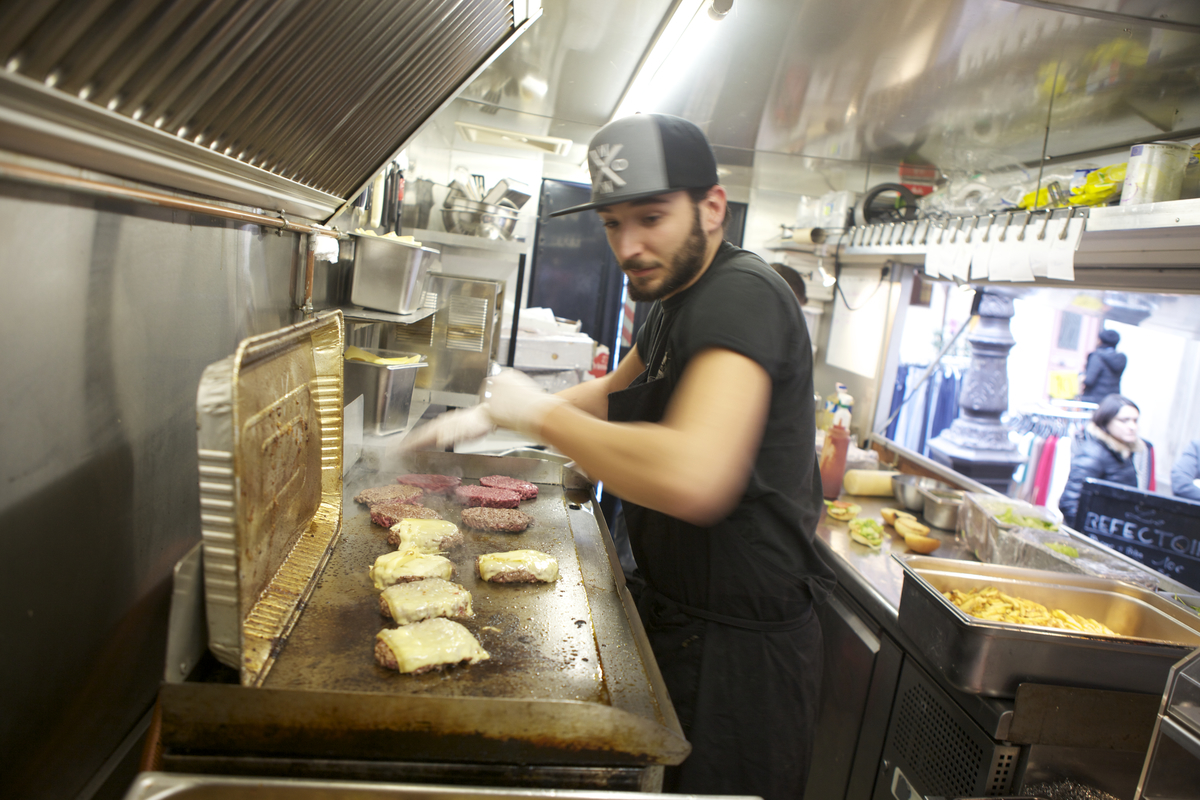 The busy line at the Le Refectoire truck.[/caption]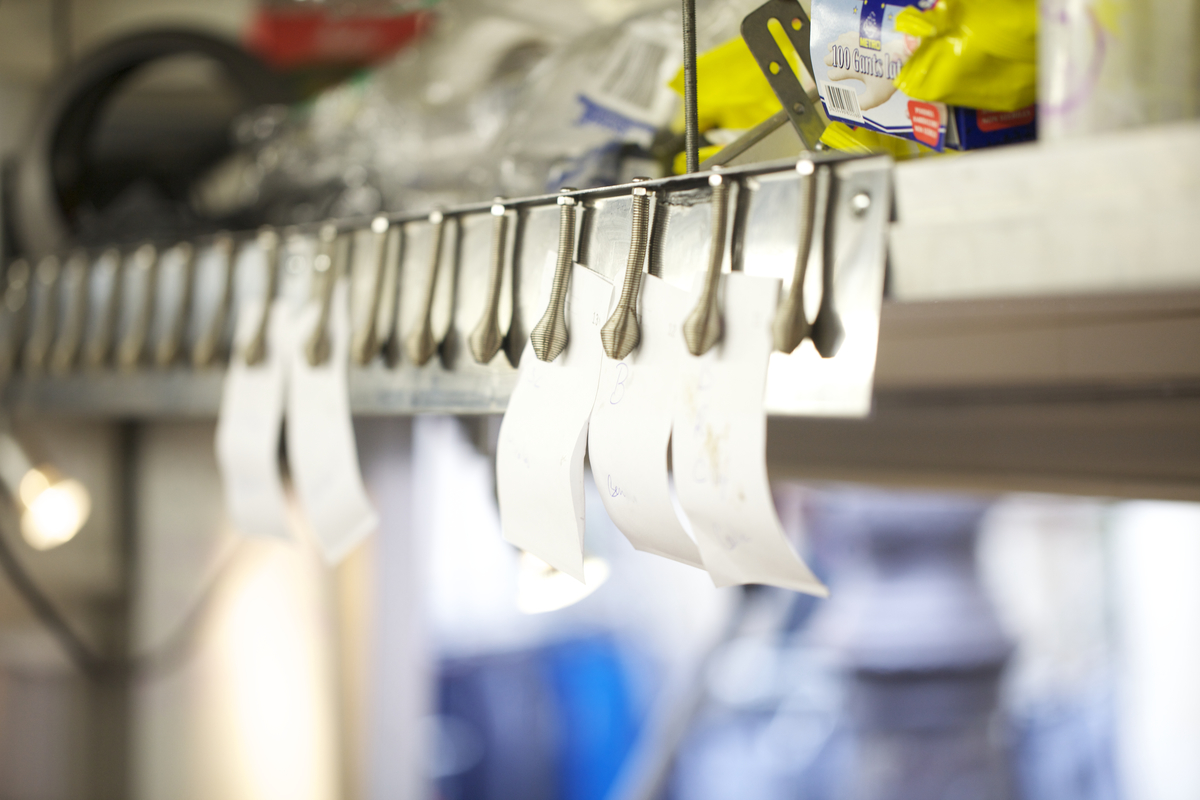 With the tickets to prove it.[/caption]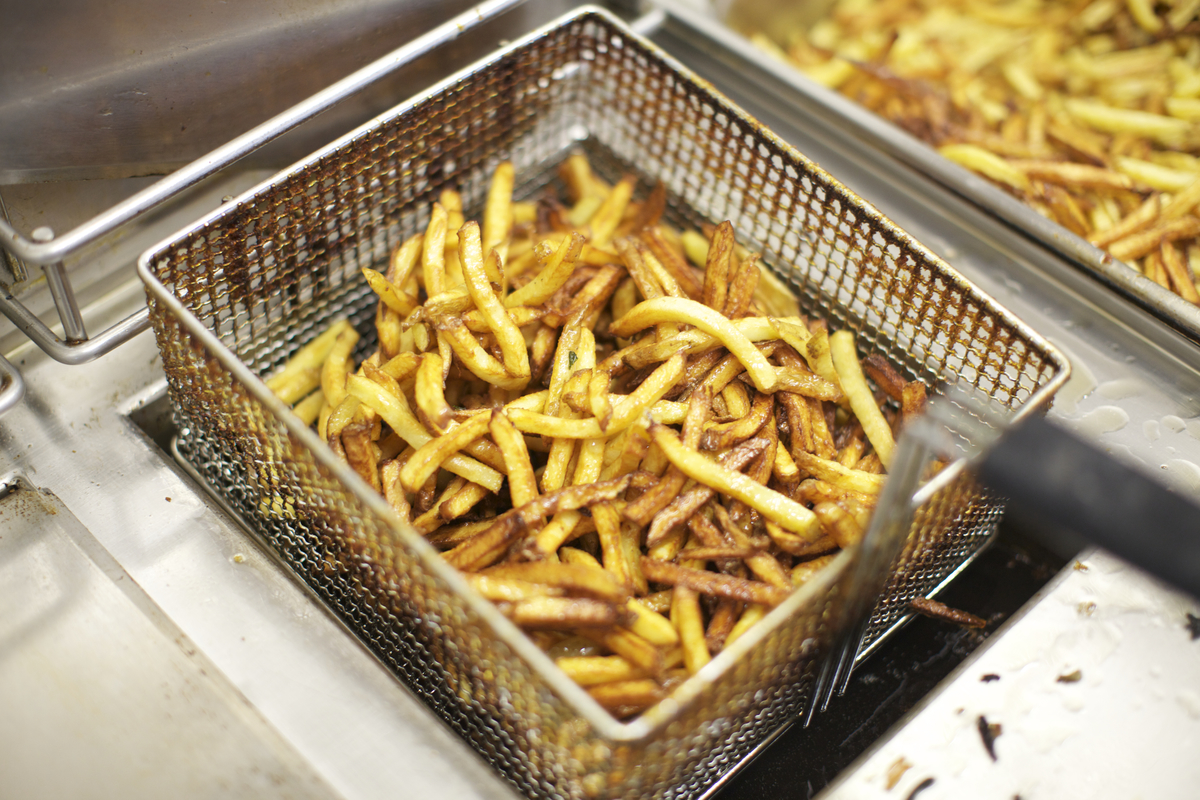 They're called pommes frites, OK!?[/caption]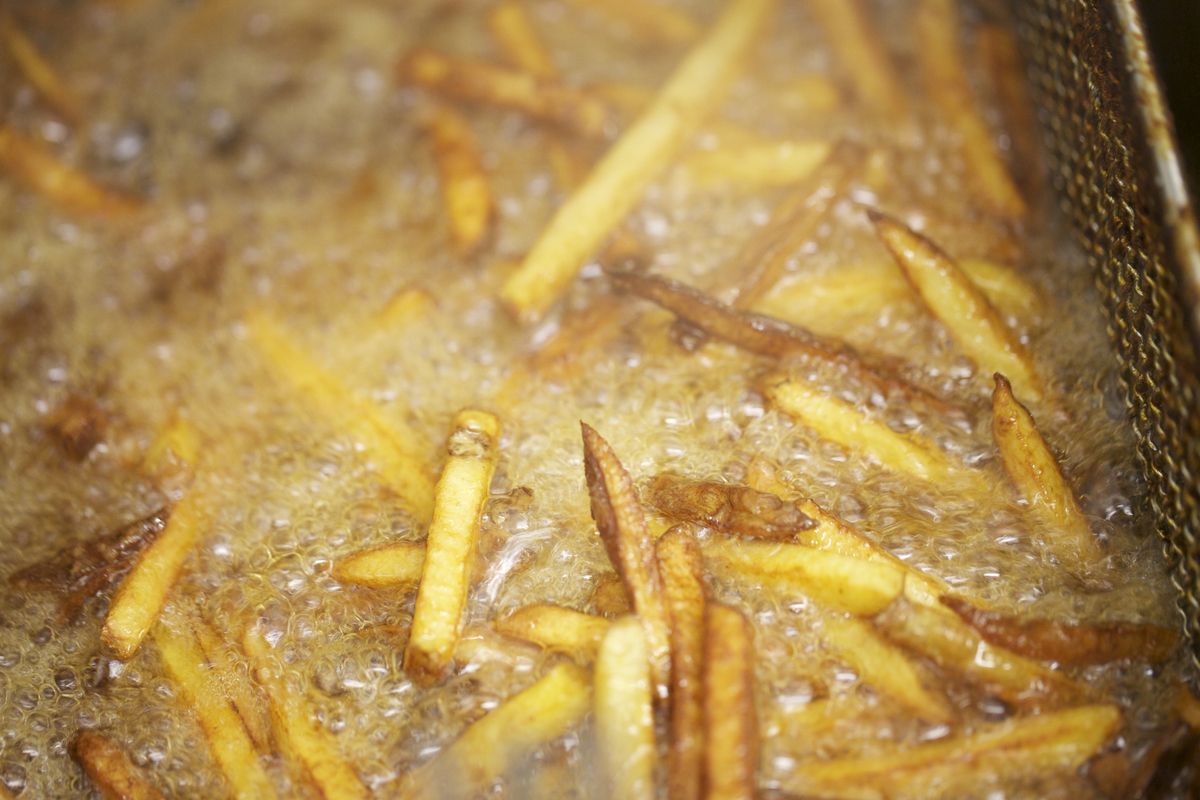 Yeah, pommes frites.[/caption]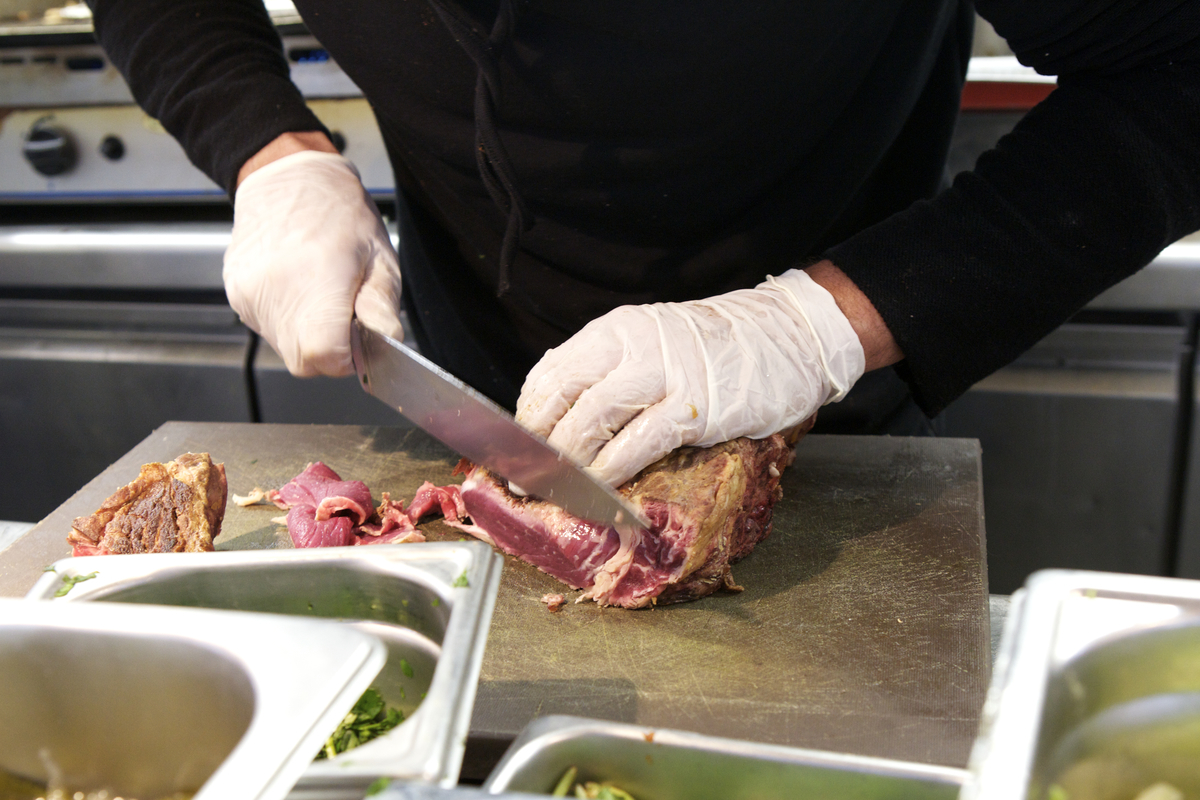 Ribeye steak is seared, then sliced... [/caption]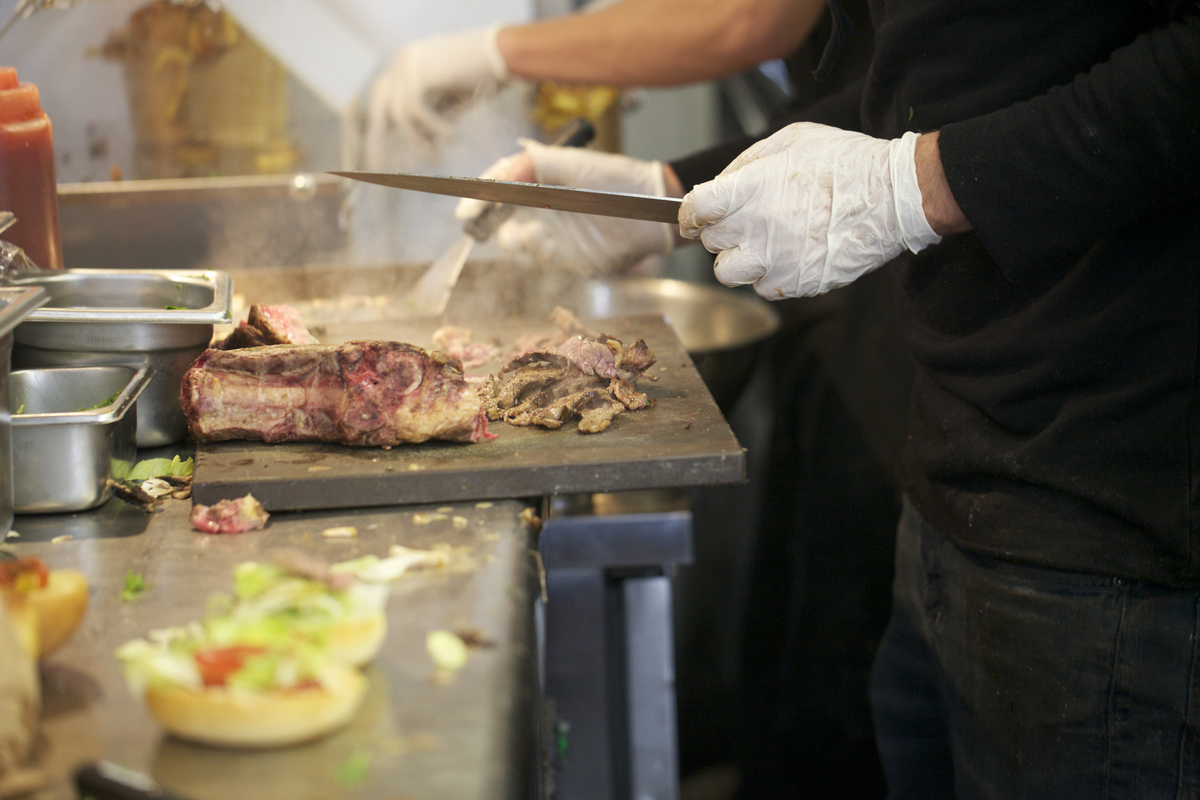 ...and griddled to order.[/caption]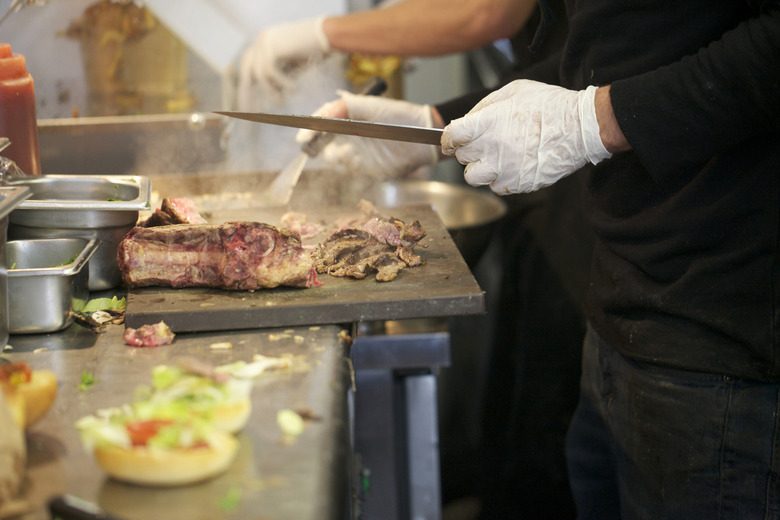 A steak sandwich in Paris? Mais oui.[/caption]
Clay Williams is a Brooklyn-based photographer with a serious thing for street food. He recently traveled to Paris and shot a series for Food Republic on the food truck scene, which only recently started taking off in the City Of Light a couple years ago.
Like most other trucks in Paris, Le Refectoire offers a number of burgers (the city is in a bit of a burger craze). But what makes them different is their dedication to a lesser-known food item, the steak sandwich. It begins with a huge ribeye steak, which is seared, then sliced and griddled to order. The meat is packed on a soft bun baked each morning at a local bakery and topped with arugula, housemade mayonnaise, mushrooms and a Roquefort cheese sauce. I scarfed one down at the end of lunch service at the Marché Pyrenées in the 20th arrondissement and was able to chat with owner Valentin Davase about the food truck life in Paris.
What did you do before launching the truck?
I used to work in communication agency.
Why did you think that Paris needs this kind of food?
Parisians are very curious and our truck allows them to discover new taste sensations and other culinary cultures.
What's the challenge of serving your food from a truck in Paris?
Cooking in a truck requires real daily organization. We chose to make a gourmet burger, combining the "American" side of burger history with our knowledge of French cuisine that is so dear to us. We have to adapt to the conditions of truck and find solutions to quickly and efficiently maintain quality in terms of products and taste.
What's your favorite place for getting a good, excited crowd of customers?
Music festivals!
If you could bring another cuisine to Paris in a truck or cart, what would it be?
We have so many ideas it's hard to choose!
Do you plan to open a brick and mortar location? What's your next project?
We have many upcoming projects, including the upcoming opening of a second truck and building our lab kitchen. There is also a planned take-away in the 10th (arrondissement)!
Previously in the series "Paris, The City Of...Food Trucks?":