Why The Naked Aussie Stuck In A Washing Machine Taught Us A Lesson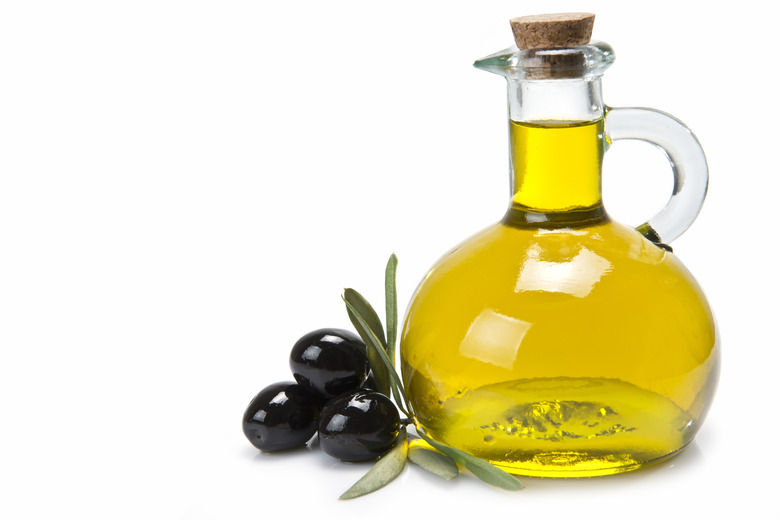 Well it's only January 7 and we've already got our quote of the year. The big story on the Internet today will undoubtedly be the polar vortex guy who recently decided to strip naked and see if he could fit in his washing machine. When he got stuck, he called friends and then authorities, who loaded him up with olive oil, tipped the machine on its side and freed him, "like a birthing," he said, before adding a Crocodile Dunee–like zinger, according to Agence France-Presse: "I was quite disappointed they used my good olive oil."
Yes, some extra virgin olive oils are better used for finishing dishes rather than cooking — or for removing oneself from a large household appliance. But there is another more prescient lesson here: sometimes a quick-fix around the home is right in your pantry.
Case in point: Last night, my daughter's babysitter asked if I'd noticed that the bathroom door no longer made the horrendous squeaking sound it'd emitted ever since we moved in to our apartment. Did she use WD-40, I asked. No, coconut oil, an ingredient we've used in various curries, and which our babysitter had used previously as a salve. Turns it, it can also help out with those creaky doors.
In Morocco, argan oil is used to add nutty flavor to a couscous, but also to heal wounds and smooth out unruly hair. As a cookbook author in Morocco explained to our correspondent awhile back, "The health benefits of argan oil really are magical."
Maybe argan oil isn't the only magical oil hiding in plain sight. This Aussie washing machine guy has opened my eyes to the fact that when something goes wrong around the house, the first place to look may indeed by on that shelf with all the oils on it. Then, as he did, I'll grab another beer.