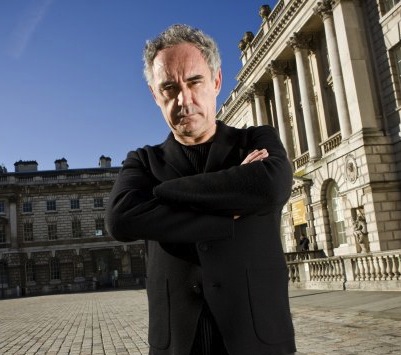 Later this month, New York City's The Drawing Center will host the first major museum exhibition focusing on the visualization and drawing practices of master chef Ferran Adrià. The display – starting on January 25 – will emphasize the role of drawing in Adrià's quest to understand creativity, following the chef's transformation of the art of food into an art form all its own.
Ferran Adrià: Notes on Creativity will feature wall graphics, framed prints, large-scale photography and notebooks documenting menu development, product taxonomies, personal notes and architectural drawings.
Also on display will be food models, drawings and prototypes related to the dishware, utensils, menus and graphic identity of Adrià's famed (now closed) elBulli restaurant. The Drawing Center's Lab gallery will also debut its own film 1846, which will run images of every dish that Adrià served at elBulli.
The opening reception will take place on the evening of January 24, and the exhibition will run through February 28. MOCA Cleveland will also host the display from September 26 through January 18, 2015.
Read these stories about museums on Food Republic: