Here's Our Obligatory 'What To Eat Because It's Snowing' Post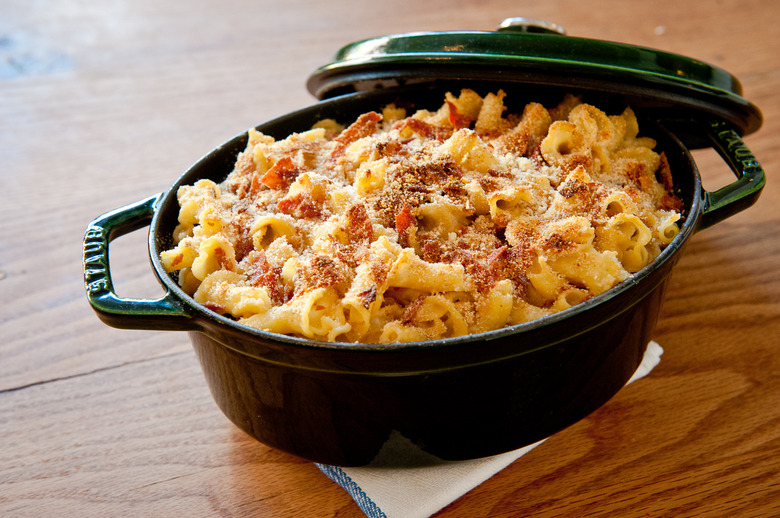 One of our New Year's resolutions is to become self-aware to the point of being meta. Which is why, when we started seeing the tweets and Facebook posts and, yes, even Google +1's, about the impending snowstorm due to hit the East Coast and what to cook during it, we decided to get in on the hysteria-baiting culinary action.
In fact, we're going to go ahead and name this the official dish of Snowstorm Hercules, or whatever they're calling it. Here it is, our Caramelized Onion and Prosciutto Macaroni and Cheese Recipe. If you make this melty, gooey dish tonight and you live in a snow-stricken city, you are guaranteed to be happy. [Ed. note: wait, weren't those adjectives banned as part of the grammatical resolutions list?] [Other ed. note: Now you're just being willfully meta.]
If you don't live anywhere near this impending storm, go back to eating healthy and keeping your own resolutions, but if you are in the path of Hercules' mighty wrath, for heaven's sake head to our Comfort Foods Recipes page and then get out to the nearest market before all the prosciutto and onions and pasta is sold out!