New Recipes This Week: White Bolognese, Black Forest Bars, Swiss Raclette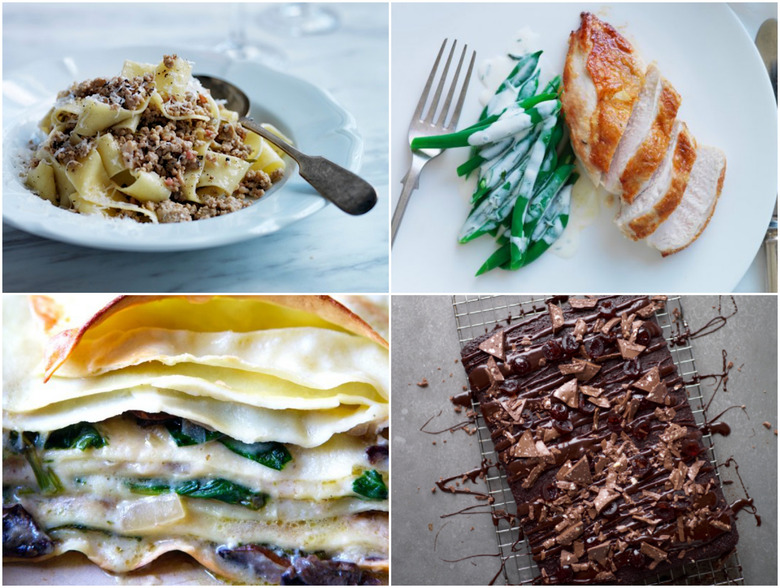 As it turns out, we have no problem with seasonal winter dishes. And to think we spent all summer worrying things might be different this year. Let's dispel that right off the bat with a traditional preparation of raclette cheese, possibly the most Swiss dish in the world. And they know winter.
Then cross the border to Italy for a tomato-less bolognese (perfect for winter when there are no good tomatoes anyway) and a three-cheese lasagna that gives raclette (a dish made exclusively of cheese) a run for its money. Round out the week with some comfort food in the form of spectacularly juicy white meat chicken and dark chocolate studded with candied cherries. Enjoy this week's new recipes!