Lucky Peach Puts The Art In Article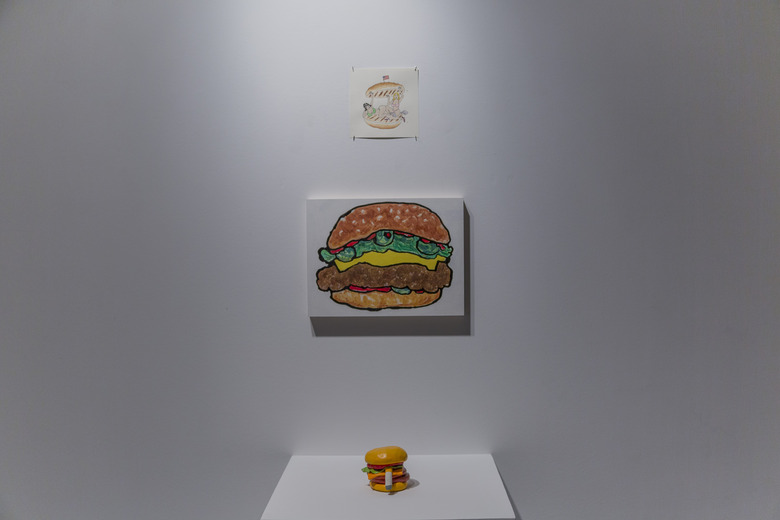 Most people think of Lucky Peach as a food magazine given that its face is David Chang, head of the Momofuku clan of restaurants. But in spirit it's also an art magazine, featuring illustrators, painters and doodlers who, for each issue of the quarterly, turn their pens and brushes to the subject of cooking and eating. Now, the art from the first few issues of the lively mag is on display in a New York City art gallery — and it's all for sale.
The "Art In Article" show, curated by Lucky Peach and Monica Locascio at the Bleecker Street Arts Club, opened Wednesday night with a party that attracted the food world's most adventurous thinkers, including Chang himself. Andy Ricker and his Pok Pok ny and Whiskey Soda team made drinks, LCD Soundsystem's Nancy Whang DJ'ed an extremely eclectic set and 20 percent of sales from the show and pop-up shop benefit charities helping victims of the typhoon in the Philippines. If you're in NYC, there's still time to visit and buy; the show runs today from 11am-7pm at 305 Bleecker St. at Bleecker Street Arts Club
The contributing artists include: joana avillez / wesley allsbrook / celeste byers / eleanor davis / rebbeka dunlap / matt huynh / steve keene / hyunyoung kim / tim lahan / lindsay mound / kris mukai / monica ramos / jason polan / mike reddy / johnny sampson / scott teplin / jing wei / joohee yoon.
Check out the photos from opening night below.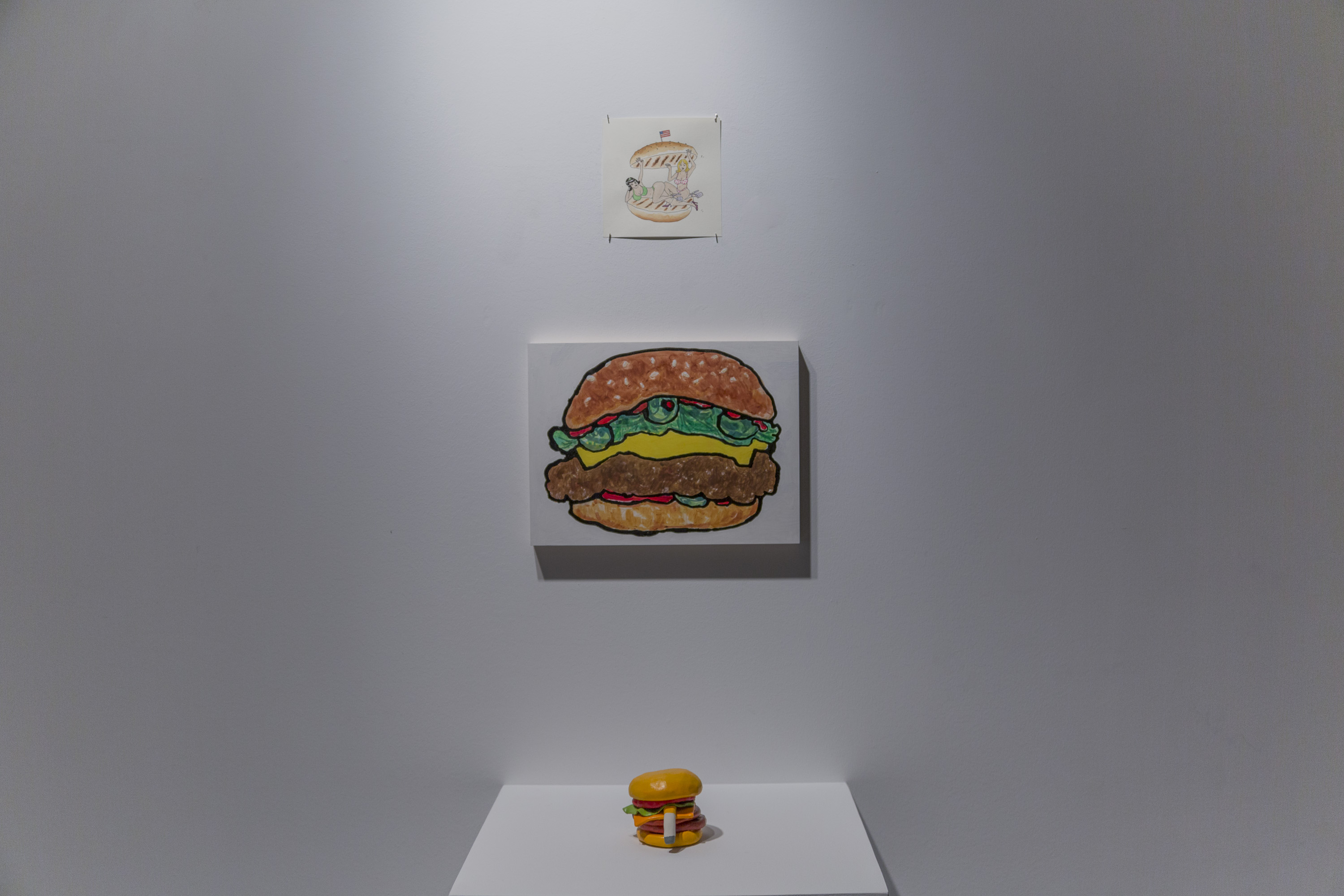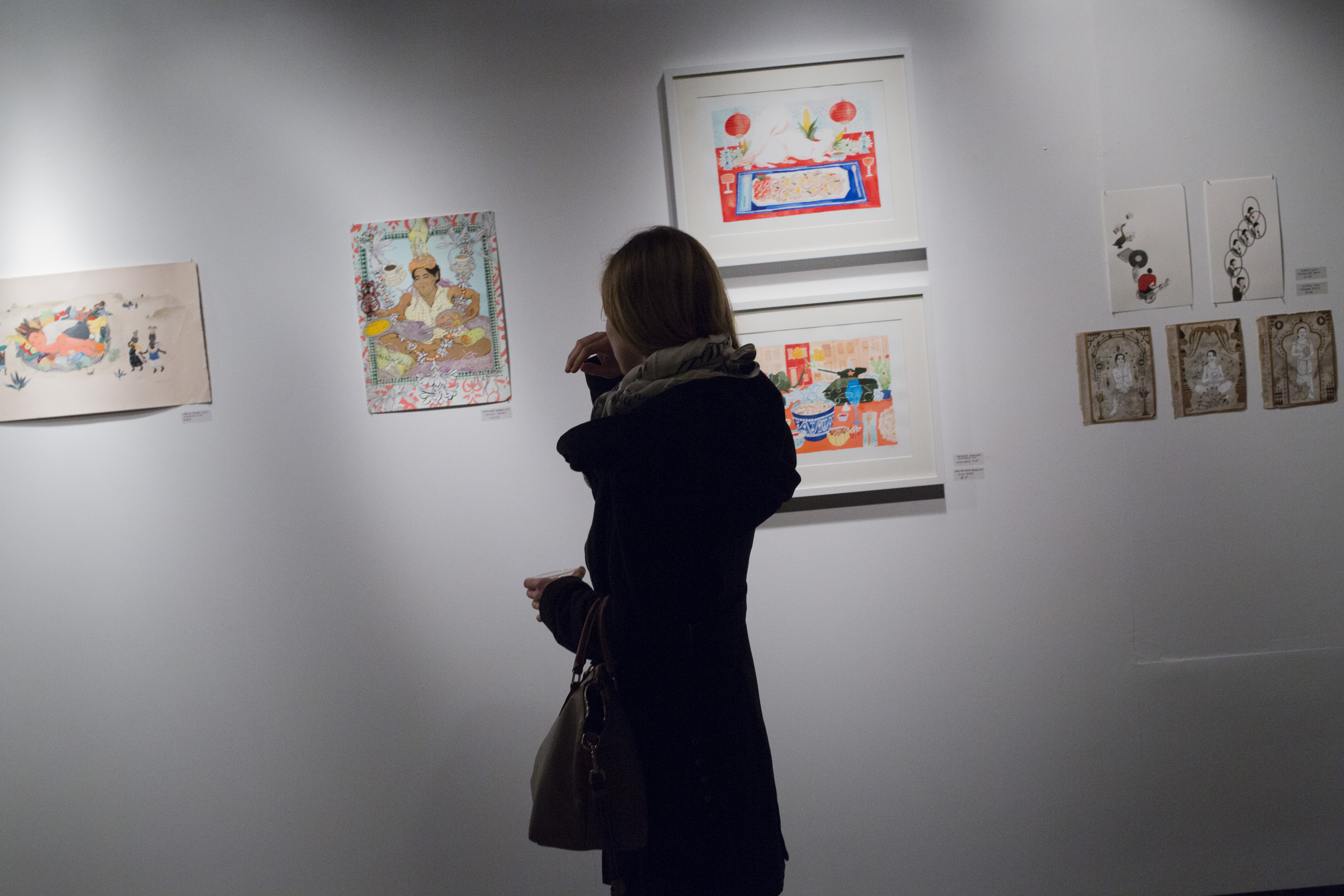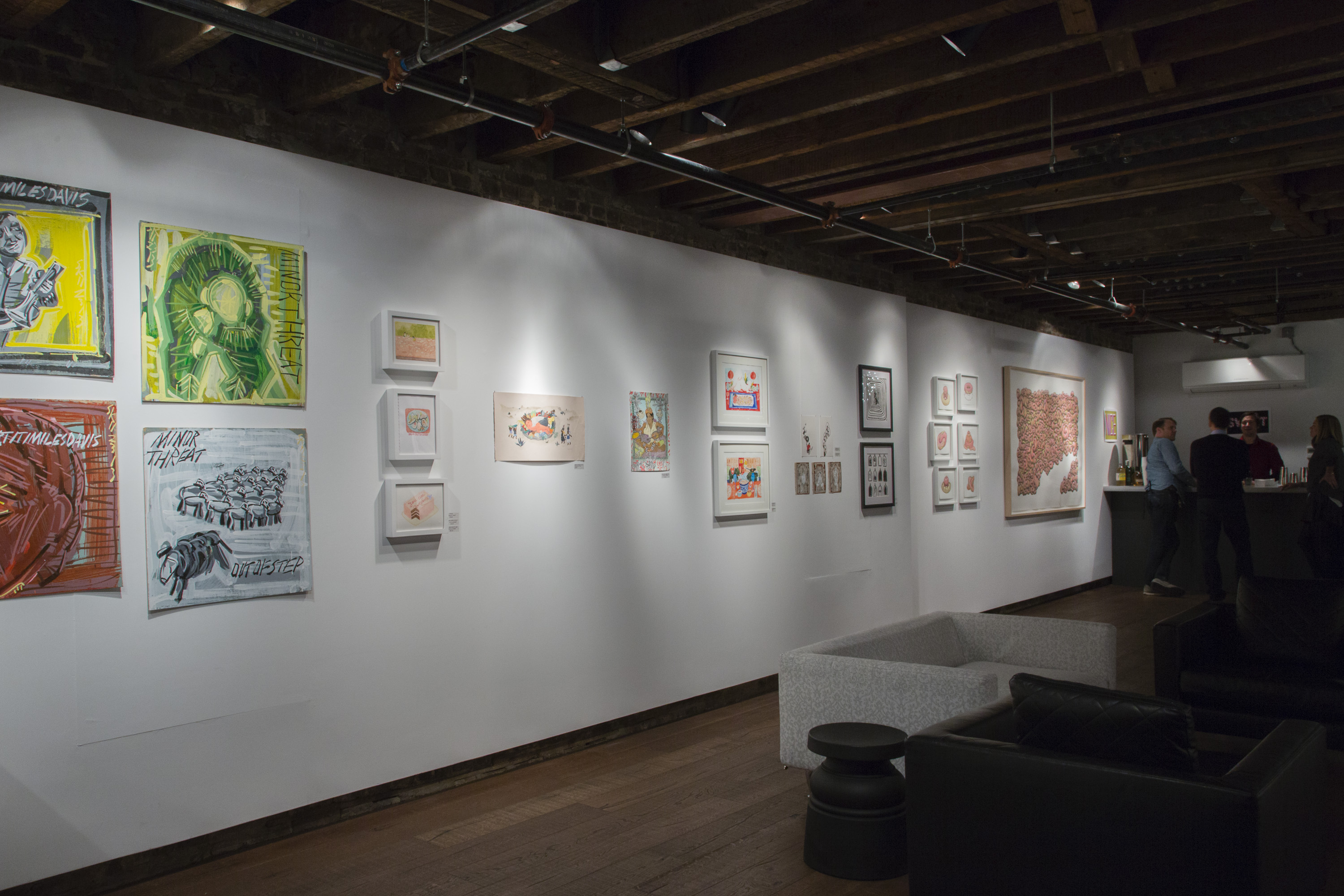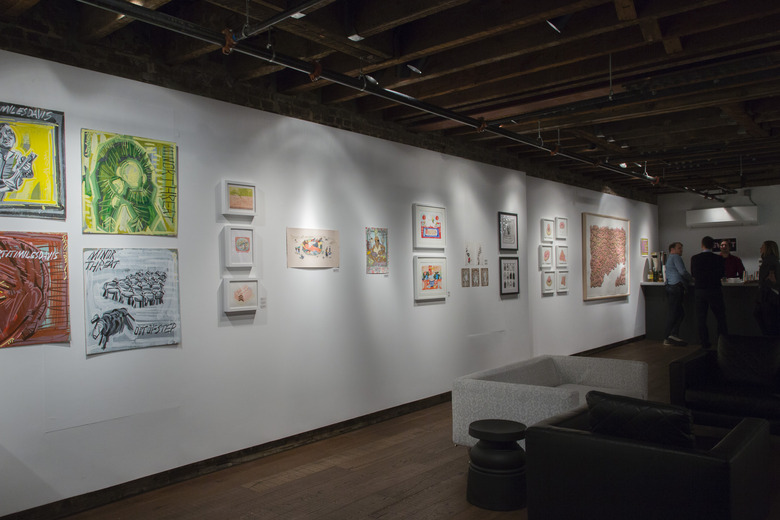 More food magazine coverage on Food Republic: