Chipotle Enters The Pizza Game, And It All Rests On One Tricked-Out Oven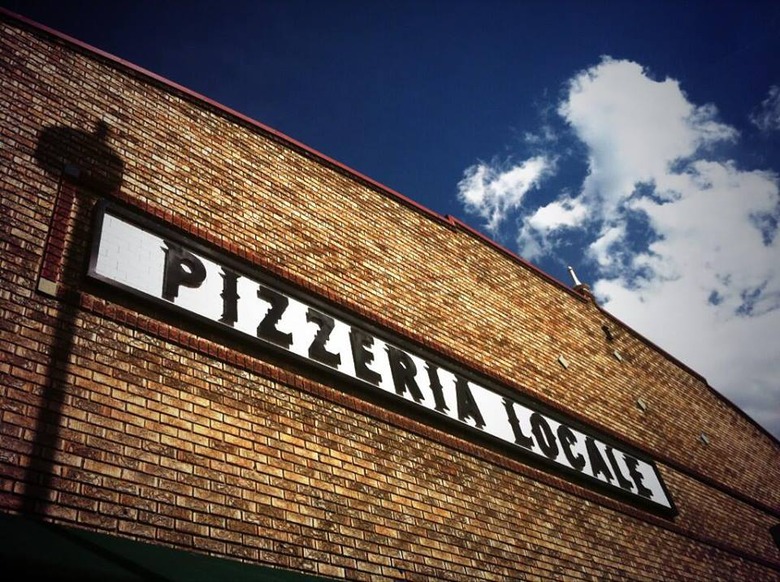 This makes almost too much sense. Denver-based burrito rollers Chipotle is entering the fast-casual pizza business. Why too much sense? For years companies have attempted to launch concepts branded as "the Chipotle of pizza" — including Pizza Rev and a newly re-conceived Sbarro — with little to show for it. Undoubtedly, pizza consumption in our country is still fueled by fast-food chains like Pizza Hut and Papa John's. But Chipotle boss Steve Ells has a vision to bring Neapolitan-styled pizza to the masses with the acquisition of Boulder's Pizzeria Locale, which was reported in the Wall Street Journal and Nation's Restaurant News.
Locale is the brainchild of sommelier Bobby Stuckey and chef Lachlan Mackinnon-Patterson, French Laundry veterans and partners in the adjoining Frasca Food & Wine. The upscale Friulian restaurant earned a James Beard Award for service in 2013. The more casual Locale, which the pair opened in 2011, serves textbook Neapolitan pies using a wood-fired oven that reaches over 1,000 degrees and cooks the pizza within minutes (under the watchful eye of a trained pizzaiolo, or pizza chef).
When I visited the Boulder restaurant a couple years back, the pies were great — topped with fresh vegetables and cured meats imported from Italy. It's obvious why Ells was impressed as a customer, but the question is how do you scale a highly specialized restaurant that requires expert pizza making (many pizzaiolos train for months in Italy) and a several-ton oven that is often boated over directly from the Italian coast? The answer is simple: Build a smarter oven.
According to NRN, a modern oven has been installed at the recently opened Denver location. Instead of hardwood, the hearth is heated by gas and cooks the pies in roughly two minutes. And instead of requiring the pizza chef to constantly, and artfully, turn the pies (as required to avoid scorching the delicate crust), the oven is built with a bottom that rotates, allowing for more "sweet spots" to produce a consistent prodcut. Stuckey concedes that this allows for a less-trained chef to nail the pies every time.
The WSJ article also says that dough will never be frozen and made in a special 72-degree room that "mimics Naples on a spring day." And while Neapolitan pie is maybe not for everybody — it's lighter and much more sauce/dough centric than the cheese-focused American pizzeria styles — we look forward to watching how this story (and American pizza tastes) progress.