Loire Valley Wines: 10 Things You Didn't Know About Sancerre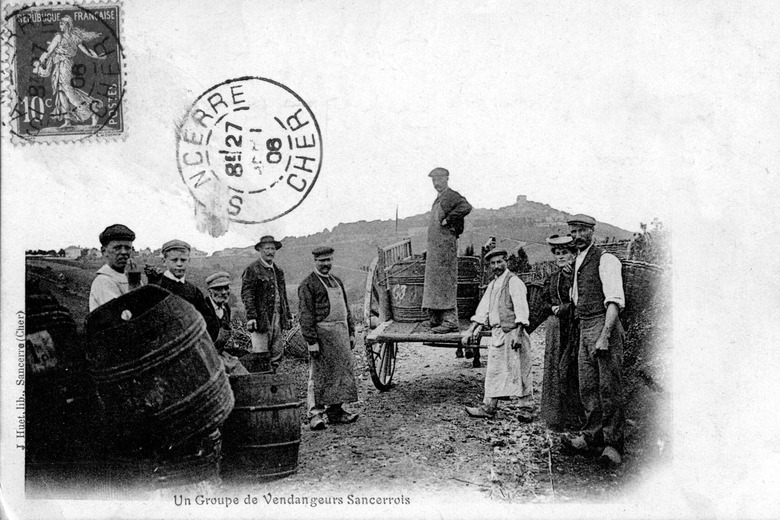 These days, it's easy to take Sancerre's supremacy for granted — who doesn't love the Sauvignon Blanc's balanced mineral and fruit qualities, perfect on its own or with goat cheese or seafood? So what if we told you the region used to be planted with red grapes? And that Sancerre's popularity arose thanks to a concerted marketing effort of a generation of winemakers known as the Sancerrois? Want to know more? Read on.
Once upon a time, the region was known for red wines made with Pinot Noir and Gamay grapes. For centuries, in fact, and not all that long ago: Most of the vines in production today were planted only in the 1930s.
But first it's necessary to talk about phylloxera. The aphid epidemic hit Sancerre in the late 19th century, and vintners fought it valiantly for several decades to no avail. The only solution was to replant with a different grape: Sauvignon Blanc, used in the whites we love today. To ensure the health of the newly introduced grapes, vines were grafted onto healthy American rootstock. The new Sancerre received AOC status in 1936.
World War II inadvertently helped put Sancerre on the map. After Parisian weekenders could no longer visit the beaches in Normandy, more of them began coming to Sancerre instead, where they discovered the region's appealing wines.
A group that became known as the Sancerrois also helped promote the wine in Paris beginning at the time of the phylloxera. After World War II, the Sancerrois made a concerted effort to popularize the wines in Paris' ubiquitous bistros, marching up to the counter and demanding, "A glass of Sancerre, please!"
The Sancerrois had their own bar in Paris called, well, Sancerre, which they used as a gathering place to plot their campaigns.
The explosion of automobile travel in the post-war era particularly helped Sancerre as well. Route 7 (France's version of America's famed Route 66, nicknamed "Vacation Road" because it led to the Riviera) passed close to Sancerre and Pouilly, proving a boon to both villages and their wines. Sancerre mounted a billboard campaign in these years to promote its wines.
A railway line that stopped close to the vineyards also enabled Sancerre's popularity by making it possible to easily send bottles to Paris.
In the 1970s and 1980s, Sancerre's popularity soared worldwide, thanks to its growing reputation as a high-quality, food-friendly wine; London in particular began a love affair with Sancerre that continues today.
Sancerre does produce some excellent reds— a red and rosé Sancerre AOC using Pinot Noir grapes was approved in 1959 — but because they're only a small part of the production, they're not as well known. However, you'll want to give these fresh and fruity rosés and cherry-forward reds a try if you have the chance.
Today, wine and gastronomic tourism are essential to Sancerre's economy. If you love the wines, consider visiting this extremely charming part of France.
Earlier: The Art Of The Apéritif | Matching Muscadet With Oysters | Stay In The Caves | A Weekend Getaway From Paris | Exploring The Wine Region By Boat, Horse and Balloon
This post is presented by the Loire Valley Wine Bureau, www.loirevalleywine.
com. Visit us online or on Facebook.