Video: A Humorous (Very Crude) Look At The Greek Diet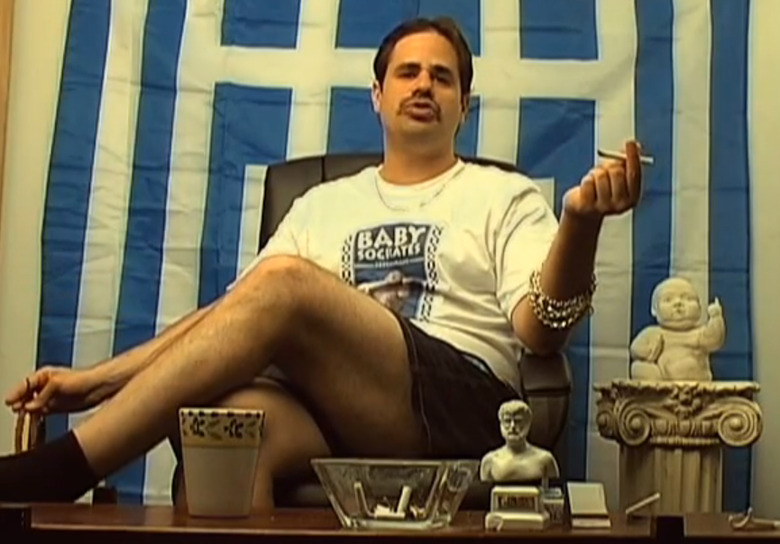 Greek-American writer and performer Yannis Pappas is better known by his comedic alter ego, Mr. Panos. In a series of video blogs, the fictional character passionately (and outrageously) promotes all things Greek with the undying motto, "successful peeypol is Greek." Greeks themselves appear to have differing opinions on the series, with video comments ranging from the downright insulted and incensed to christening him "The Greek Borat" to requesting Pappas donate sperm to the entire nation. Suffice it to say, the comedian's loyal following has increased steadily over the years.
In this video, Pappas, whose character owns a diner, takes a look at all aspects of the Greek diet, which include pastitsio ("a Greek lasagna, which is the CORRECT lasagna,") and the popular yogurt sauce, tzatziki. Warning: don't call it "white sauce." From a native's perspective, it's four minutes of pure comedic gold and a must-watch for anyone familiar with the Greek diet. Or, I should say, the best diet. Just think of it as an R-rated My Big Fat Greek Wedding.
The video contains some graphic language.
Watch more videos on Food Republic: