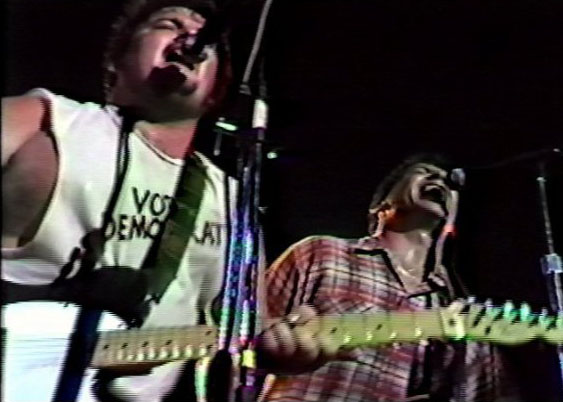 OK food people, time for a music history lesson. If you don't know who Mike Watt is, well, he's one of the great bassists in rock history, which is why we're sharing this video of him cooking fish in his kitchen.
Here, he's shown in a very short video from Thrash Lab's YouTube channel's "Rituals" series, at home cooking fish and explaining that cooking is a ritual for him because he tours so much and he'd rather eat healthy than go to "Crapdonald's." "I cook every day. The only time I eat out is those Korean burritos," he says.
The veteran bassist started his career in the seminal SoCal minimalist punk band The Minutemen, and has since gone on to play with just about anyone who wants to jam with a legend. Most recently, he's been a member of The Stooges. And a fervent home cook, as it turns out.
Check it out, and then watch the Minutemen's "This Ain't No Picnic," one of the best American songs of the 20th Century, if ya ask me.